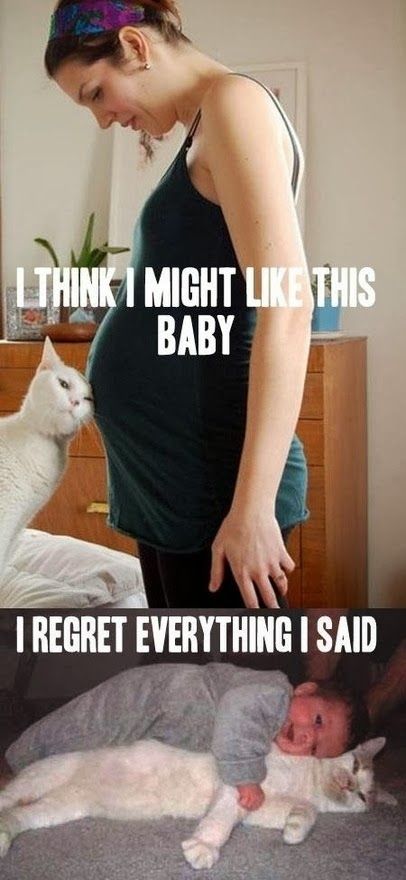 With all the cat memes, special days like Caturday dedicated to cats,  and the popularity of things like Grumpy Cat, it may seem that cats have taken over "dog" as the favored pet. Well, they're more popular in social media anyway.
Approximately 90 million cats live in homes in the US, including some with families, 
according to the
American Pets Products Manufacturers
annual pet owners survey.
Families with cats have special concerns. And although pregnant women are warned to avoid kitty litter, they don't have to get rid of their cat, says  
Dr. Jessica Vogelsang
, author of
PawCurious
(
www.PawCurious.com
). Vogelsang  advises moms-to-be to talk to their veterinarian and their OB/GYN about what they can do to stay healthy and to consider investing in an automatic litter box.
Vogelsang, who has teamed up with eco-friendly cat litter 
Swheat Scoop®
to promote tips  to help families coexist with their furry feline pals, offers these additional suggestions based on her own personal life having a cat in her family's life:
Keep your cat happy and properly using the box by keeping it nice and tidy. Think of the box as your cat's outhouse experience: No one likes a gross, stinky outhouse! Scoop once a day and clean the box entirely once a week.
If you have multiple cats, use the N +1 rule to determine the ideal number of boxes in your house. A two cat household should have three boxes. This reduces competition and inappropriate elimination (going outside the box, in your shoe, etc.).
Stick to unscented or lightly scented litters such as Swheat Scoop. This litter does not use harsh chemicals, and since it's made from wheat, it's all-natural.
Cats are very individual and each cat has different preferences for litter box types. Some like covered, others like uncovered. Setting two up side-by-side can help you determine your cat's preference.
Dr. V
Involve the kids! As soon as your toddler is old enough to show interest in the cat, teach him or her how to interact – like with gentle pets on the chest. Teach them from the get-go to avoid pulling tails and that "when kitty walks away, that means he needs a break," will help ensure a lifelong positive relationship. As the kids get older, you can involve them in daily feeding, grooming and litter box scooping. All of these activities should be monitored, especially in the beginning.
Happy cat loving!
bellyitchblog.com+1 more Over 9 million people have enjoyed Bellyitch's Award-winning Celeb "bumpwatch" pregnancy and parenting blog. Trying to Conceive? Download our
FREE Fertility 100
ebook. Hunting for Top Maternity or Kids Brands? Our
Bellyitch 100
is the free resource for you. Baby Shower Shopping? Check out out
Top Picks on Amazon
or our
Gift Guides
.