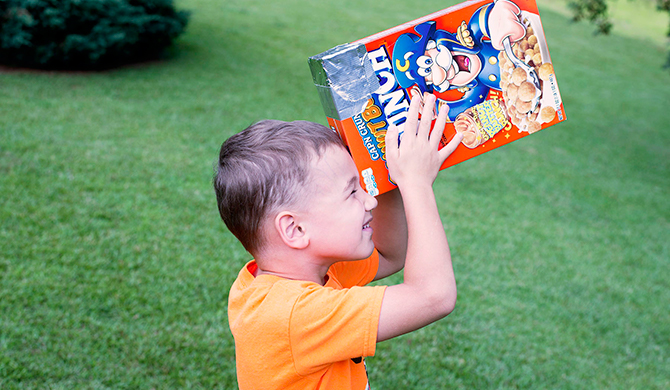 If you are like most people, you may be scrambling to find a way to view the first total eclipse of the sun in 39 years tomorrow at August 21.
If you can get your hands on a cereal box, some foil and paper, you're in luck!
You can make your own following these instructions below and a video too!
good luck!
Supplies:
An empty cereal box,
scissors,
tin foil,
tape,
a piece of white paper,
a nail (or something sharp to make a pinhole.
Here are the steps:
Empty a cereal box
Get a piece of white paper
Stand the box on it, and trace the bottom
Cut out that shape
Tape it to the inside of the box on the bottom
Close the top of the box
Cut out two square holes on the left and right sides
Place the tin foil over one of the holes
Tape it down
Put a pinhole in it
You'll want to stand so the sun is behind you and you can see the shadow you are casting.
You'll hold the box up, like a flute, so that the so that the eclipse can reflect onto the tin foil.
When you look into the other opening on the box, the sun should incrementally disappear on the white paper.
bellyitchblog.com+1 more Over 9 million people have enjoyed Bellyitch's Award-winning Celeb "bumpwatch" pregnancy and parenting blog. Trying to Conceive? Download our
FREE Fertility 100
ebook. Hunting for Top Maternity or Kids Brands? Our
Bellyitch 100
is the free resource for you. Baby Shower Shopping? Check out out
Top Picks on Amazon
or our
Gift Guides
.