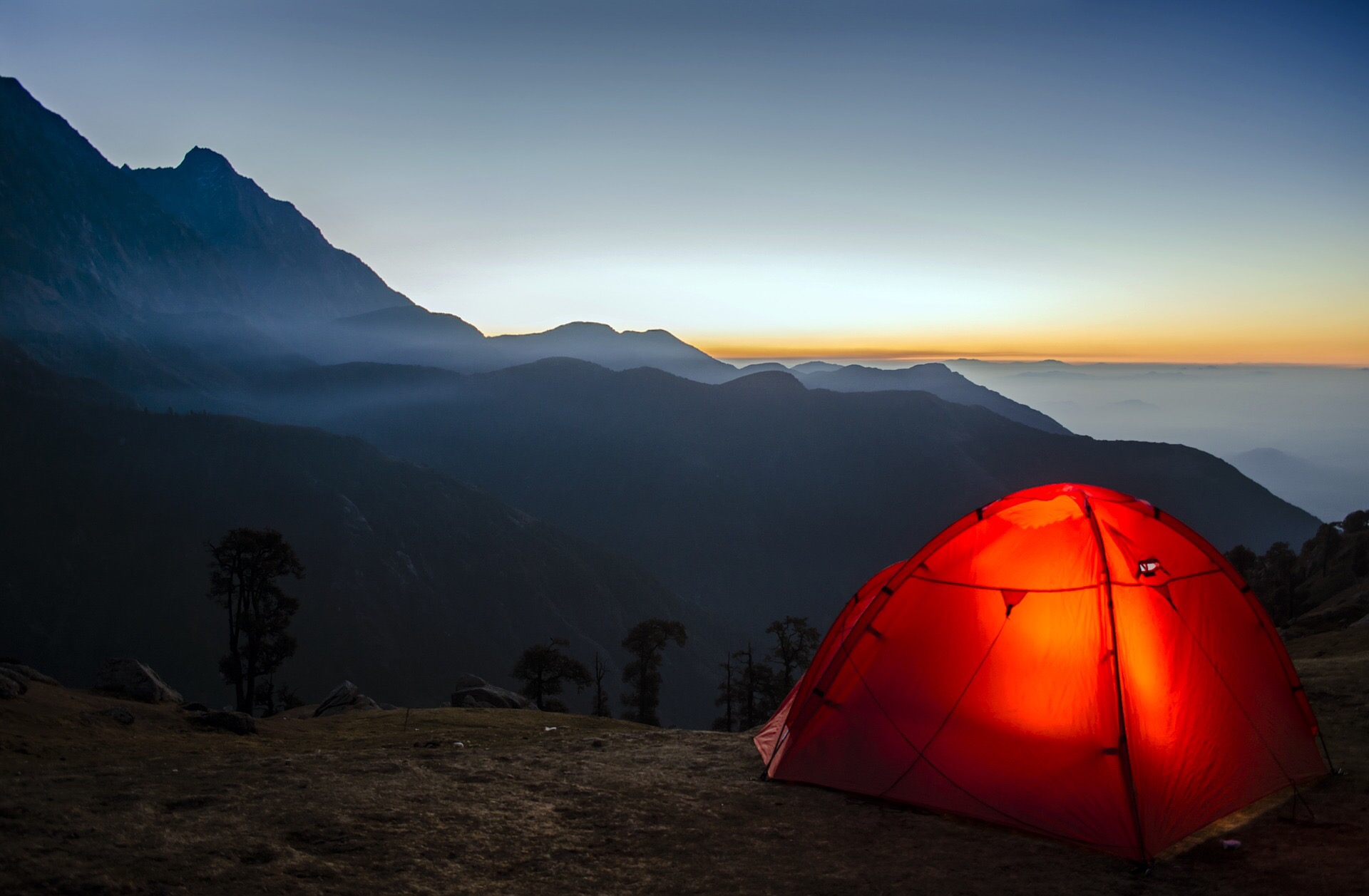 With my the first total eclipse on the horizon and set to happen this Monday, August 21, a lot of moon over sun watchers are arranging camping  trips to get the best look at the astronomical wonder!
But also with the eclipse being so close away, public campgrounds, hotels, and Airbnbs are either all booked up or charging exorbitant rates for the last available spots.
Unbooked spots are few and far between—let alone affordable ones.
Enter Hipcamp [https://www.hipcamp.com]—a startup that creates new campsites by unlocking access to beautiful private lands such as nature preserves, farms, and ranches. With over 1,000 new campsites (and counting) unlocked in the eclipse "path of totality".
Hipcamp has just compiled a list of their top 23 unbooked campgrounds offering spots for $25 to $87 — everything under $100.
The site also has the most comprehensive map of all camping options in the path [http://hipcamp.com/discover/eclipse-2017].
Plus, the solar eclipse is really a great natural phenomenon….
Where better to experience it than in nature?
Here are HIPCAMP.COM'S TOP 23 ECLIPSE CAMPGROUNDS UNDER $100
Each campground hyperlinked below contains multiple discrete campsites.
OREGON: 258 CAMPSITES
Eclipse Budget Tent Camping at Sieg's Valley View Ranch – $25
Eclipse Budget RV Camping at Sieg's Valley View Ranch – $50
Tent Camping at Sunset Solar RV Campground – $87
Fully Contained RV Sites at Oregon Solar Eclipse Campground – $75
IDAHO: 258 CAMPSITES
Solar Eclipse Idaho Tent Camping at Wyatt J's Land – $50
Tent and RV Camping at TJ Ranch – $50
Tent Camping Solar Eclipse Camping at Gene R's Farm – $50
Tent and RV Sand Dunes Camping at Zach's Land -$50
NEBRASKA: 99 CAMPSITES
Eclipse RV and Tent Camping at Eclipse Camping – $50
MISSOURI: 20 CAMPSITES
Tent Camping for a Cause at Beacon Farm Ministries – $10
Eclipse Campsites at Camp Eclipse – $60
ILLINOIS: 99 CAMPSITES
Eclipse Camp Tent Camping at Community of Faith – $30
KENTUCKY: 30 CAMPSITES
Tent Camping at Wild Dunbar Hill – $20
Solar Eclipse Tent Camping at April W's Land – $50
TENNESSEE: 56 CAMPSITES
Mountain Farm Meadow Tent Camping at Cowgirl Glamping Cabin – $25
Pigeon Roost Tent Camping at Richard B's Land – $25
Private Forest or Field Side Tent Camping at Belle and Beau Acres – $50
NORTH CAROLINA: 62 CAMPSITES
Total Eclipse of the Century Tent Camping on Historic Christmas Tree Farm – $30
2 Ol' Foxes Farm Tent Camping at 2 Ol' Foxes Farm – $20
SOUTH CAROLINA: 12 CAMPSITES
Tent Camping at Modern Harvest Farms – $28
Cali Oh Farm Tent Camping at Haflinger Heaven – $45
GEORGIA: 11 CAMPSITES
Tent Camping in the Woods at Sole Farm – $40
Tent Camping at Spotted Fawn Farm – $50
Eclipse-goers can see a map of all the campsites in the path of the eclipse here:
 https://www.hipcamp.com/discover/eclipse-2017
You can check out the blog post here:
https://www.hipcamp.com/journal/land/eclipse–campsites-under-100
bellyitchblog.com+1 more Over 9 million people have enjoyed Bellyitch's Award-winning Celeb "bumpwatch" pregnancy and parenting blog. Trying to Conceive? Download our
FREE Fertility 100
ebook. Hunting for Top Maternity or Kids Brands? Our
Bellyitch 100
is the free resource for you. Baby Shower Shopping? Check out out
Top Picks on Amazon
or our
Gift Guides
.