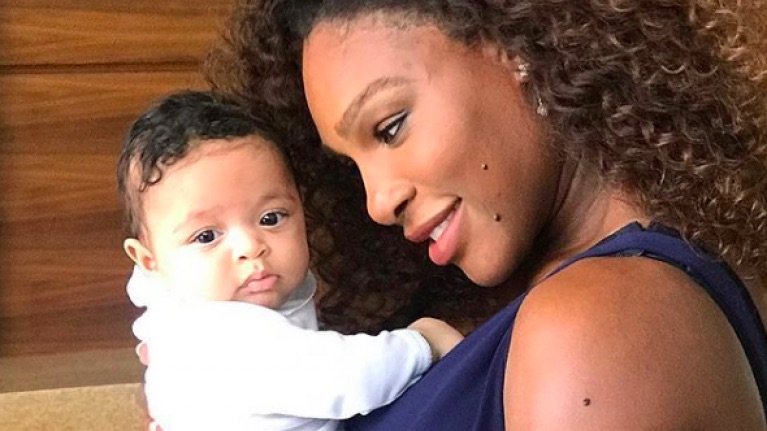 Serena Williams left tennis at the top. She was the No. 1 player in the world when she took her maternity leave more than a year ago, coming off of an Australian Open win. She missed 13 months, and now she's back. The problem? She's unranked, and she's entering this week's Miami Open as an unseeded player against Naomi Osaka, who won at Indian Wells, where Williams just played her first event in over a year.
Miami Open tournament director James Blake — once ranked as high as No. 4 in the world — doesn't think it's fair to punish Williams so severely for taking time off tennis to become a mother, and he's making it clear as Williams prepares for Wednesday's match.
"It makes sense to protect someone who goes on maternity leave," Blake said, via BBC. "The rules should help her get the benefit of an easier draw and a better path. These kind of things shouldn't happen. She has won this title so many times that she needs protection. It's not as if she left because of injury and lost her passion for the game. She had a kid, which we should all be celebrating, so when she comes back there should be a grace period where she can still be seeded."
"It's a kind of punishment, which is tough," Blake continued, per the Washington Post. "I hope they revisit those talks, although it will be too late for her unless she decides to have another child."
continue reading
bellyitchblog.com+1 more Over 9 million people have enjoyed Bellyitch's Award-winning Celeb "bumpwatch" pregnancy and parenting blog. Trying to Conceive? Download our
FREE Fertility 100
ebook. Hunting for Top Maternity or Kids Brands? Our
Bellyitch 100
is the free resource for you. Baby Shower Shopping? Check out out
Top Picks on Amazon
or our
Gift Guides
.