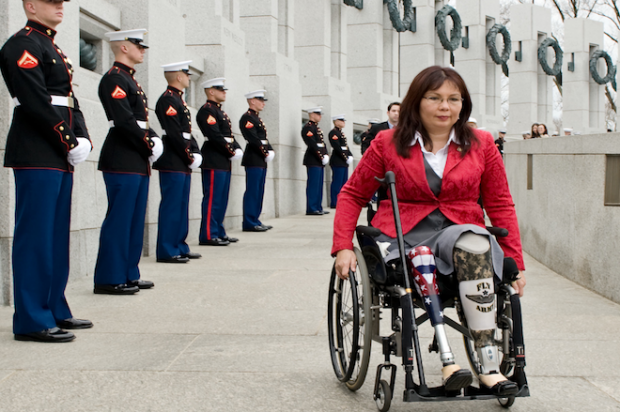 At age 50, US Senator Tammy Duckworth of Illinois became the first sitting senator to give birth while in office.
The Democrat and her husband Bryan Bowlsbey were open about using multiple IVF cycles and suffering a miscarriage before successfully conceiving their newest addition, another daughter, named Maile Pearl.
The name was blessed by the late Senator Daniel K. Akaka from Hawaii who passed away last week, Duckworth stated in a statement.
Maile is also named for Pearl Bowlsbey Johnson, who was Mr. Bowlsbey's great-aunt and an Army officer who served in World War II, Ms. Duckworth said.
"She's going to be taking much of the next 12 weeks to spend time bonding with her new daughter and spending time with her family," said Sean Savett, a spokesman. "But she will be available for close votes as needed."
Ms. Duckworth announced her pregnancy on social media in January and, in an interview with The Chicago Sun-Times.
When she welcomed the couple's younger daughter Abigail, Duckworth become one of only 10 women to give birth in Congress, but then she was a member of the US House of Representative.
bellyitchblog.com+1 more Over 9 million people have enjoyed Bellyitch's Award-winning Celeb "bumpwatch" pregnancy and parenting blog. Trying to Conceive? Download our
FREE Fertility 100
ebook. Hunting for Top Maternity or Kids Brands? Our
Bellyitch 100
is the free resource for you. Baby Shower Shopping? Check out out
Top Picks on Amazon
or our
Gift Guides
.