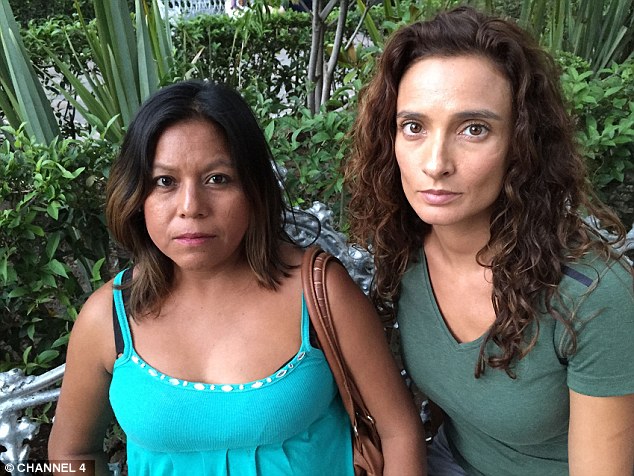 A woman in Florida was sentenced to seven years in prison for the forced labor of a Mexican woman she hired as a pregnancy surrogate.
Esthela Clark also faces deportation to Mexico after serving the sentence she received Thursday in federal court in Jacksonville. She is a legal permanent resident.
Clark pleaded guilty last year. Federal prosecutors say she traveled to Guadalajara, Mexico where she met the victim in 2012, promising her thousands of dollars once a baby was born.
The woman was smuggled into the United States, and after she arrived in Jacksonville, Clark repeatedly tried to inseminate her with sperm retrieved from her boyfriend's condoms with a syringe.
Prosecutors say when that method failed, Clark forced the woman to have unprotected sex with strangers. She never became pregnant.
photo form a different story form:
Daily Mail
: Reporter Kiki King meets pregnant Alejandra who said she feels anger and fear over experience of surrogacy in Mexico after agreeing to 'rent her womb' to support her own family
bellyitchblog.com+1 more Over 9 million people have enjoyed Bellyitch's Award-winning Celeb "bumpwatch" pregnancy and parenting blog. Trying to Conceive? Download our
FREE Fertility 100
ebook. Hunting for Top Maternity or Kids Brands? Our
Bellyitch 100
is the free resource for you. Baby Shower Shopping? Check out out
Top Picks on Amazon
or our
Gift Guides
.