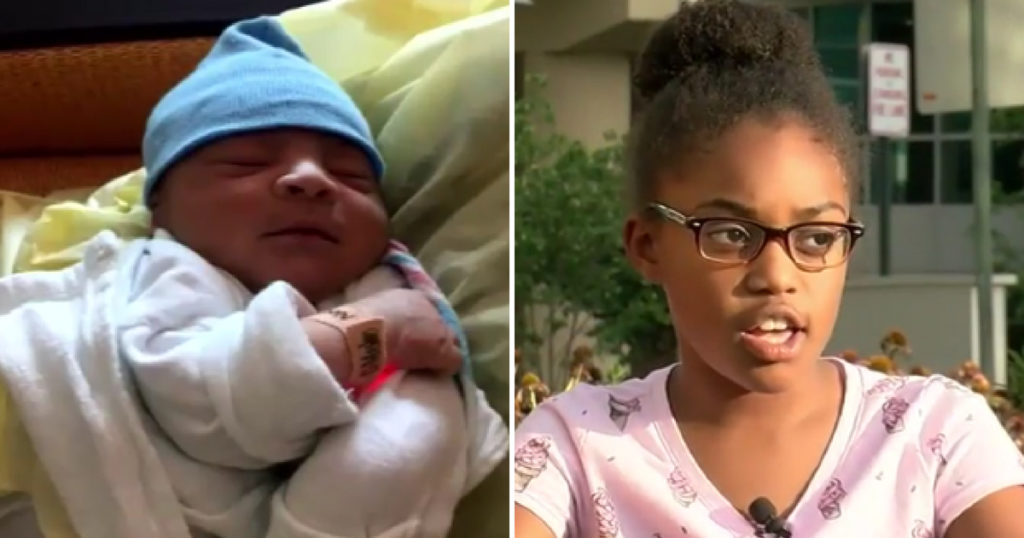 When Chloe Carrion's aunt passed out after unexpectedly giving birth at their Virginia home, the quick-thinking 10-year-old girl called 911 and cared for the newborn just the way she had seen it been done in YouTube videos.
Chloe was with her 21-year-old aunt, Dominique Spann, Tuesday afternoon when the woman started feeling ill. Spann went to the bathroom, then called for Chloe when she realized she was going into labor.
 "She had lost a lot of blood. She had fell down and she passed out. So I grabbed the baby and called 911."
Chloe cut the umbilical cord and wrapped the baby while help arrived to their Fairfax County home.
"I watch YouTube videos about people playing with dolls and I see them care for the babies, so I used stuff I knew from the videos," Chloe said.
Moments later, medics arrived and drove Spann to Inova Fairfax Hospital.
The birth came as a surprise to the family. Spann had kept her pregnancy a secret.
"She didn't tell anybody," said Chloe's mother. "I thought that was her regular stomach."
Spann and her newborn baby boy are healthy and resting. She's thankful for her niece's actions, and let her name the baby.
Chloe chose the name Isaac.
republished from NBC Washington
Image source: Western Journal
bellyitchblog.com+1 more Over 9 million people have enjoyed Bellyitch's Award-winning Celeb "bumpwatch" pregnancy and parenting blog. Trying to Conceive? Download our FREE Fertility 100 ebook. Hunting for Top Maternity or Kids Brands? Our Bellyitch 100 is the free resource for you. Baby Shower Shopping? Check out out Top Picks on Amazon or our Gift Guides.