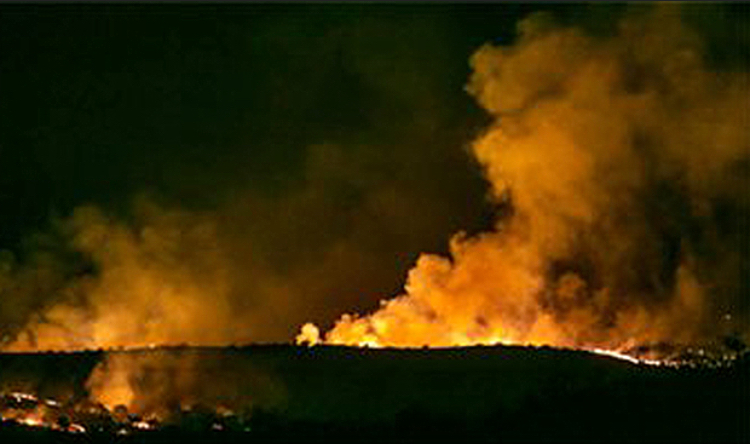 An off-duty border patrol agent in Arizona was recently sentenced to 5 years probation and ordered to pay $8M in restitution for a massive forest fire that started at his and his wife's April 2017 gender reveal party.
Dennis Dickey of Tucson planned to shoot at a target filled that would explode into pink smoke to reveal to guests at the party that he and his wife were expecting a baby girl.
Only he filled the target with a very highly explosive substance called Tannerite and the shots hitting the target caused an explosion that ultimately damaged more than 45,000 acres of land.
Dickey, 37, plead guilty to a misdemeanor violation of U.S. Forest Service regulations, according to a news release from the U.S. Attorney's Office, District of Arizona.
He also starred in a series of public service announcements warning others about the dangers of using explosives.
That costly mistake makes he and his wife's event the most expensive gender reveal party ever. Good thing there were not human fatalities though RIP to any Forrest animals that may have perished during the blaze before it was outed.
H/t p
bellyitchblog.com+1 more Over 9 million people have enjoyed Bellyitch's Award-winning Celeb "bumpwatch" pregnancy and parenting blog. Trying to Conceive? Download our
FREE Fertility 100
ebook. Hunting for Top Maternity or Kids Brands? Our
Bellyitch 100
is the free resource for you. Baby Shower Shopping? Check out out
Top Picks on Amazon
or our
Gift Guides
.