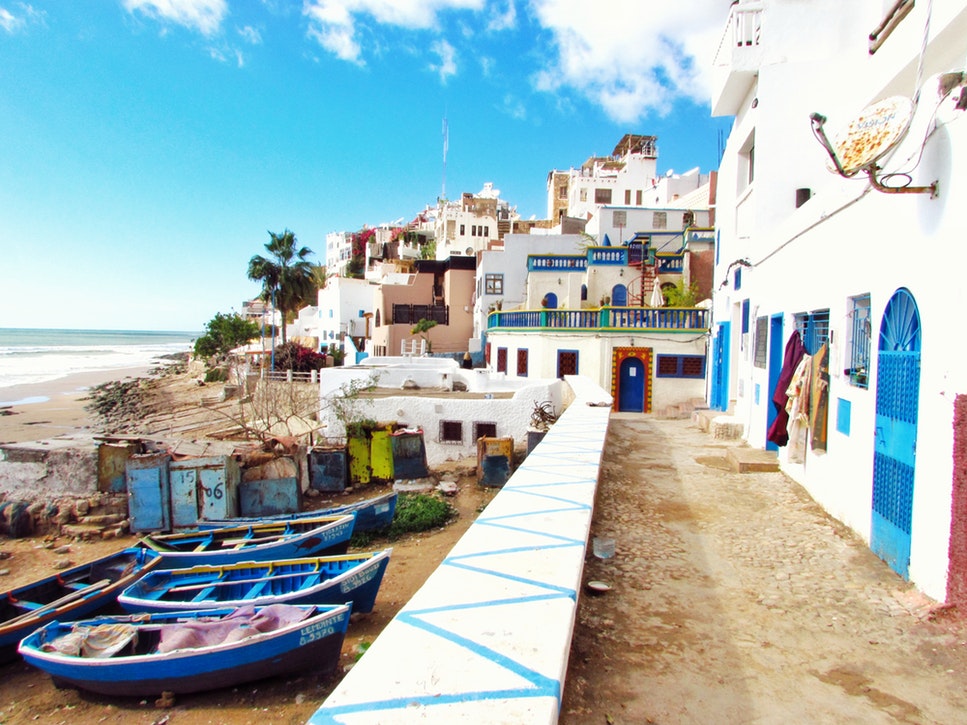 Since my post about Egyptian vacations did so well and was well received, I'm going to explore another exotic vactoin
Morocco is one of the most beautiful countries in northern Africa, with a rich history and a fascinating culture it's a great place to visit as a family and have something to share regardless of the age difference.
If you're going to visit Morocco, the best place to land and stay would be Marrakech, the economic and tourist hub of the Kingdom and perhaps of all northern Africa.
In this article, you'll find 9 tips that will make your stay at Marrakech more enjoyable, from important aspects like where and how to find Marrakech rentals, to smaller things that will make the travel more comfortable, like knowing the language and what gear to bring.
Find a Place to Stay Before Arriving
Although Marrakech expanded significantly in the tourism sector, during the seasons, it can get tricky to find a good hotel or a rental home due to the massive influx of tourists.
If you want a luxurious retreat with high-quality services, you might want to take a look online at Marrakech rentals before arriving so you can find a villa or a vacation rental home that's to your liking and can accommodate your family without any issues.
Mind the Language
The official languages of Morocco are Standard Arabic and Berber, but that doesn't mean you have to take classes of these languages to communicate.
Most Moroccans take French as a second language as it's the primary language for business in the country.
In Marrakech, it'll greatly benefit you to speak at least French, but most people in the tourism industry will know English or Spanish since it's the most common language of tourists that visit the city.
Travel Light and With Comfortable Clothing
Temperatures in Marrakech are mostly on the comfortable range, leaning towards heat. However, in the summer the temperature can reach as high as 40 C so you might want to find some shade, cool up in your hotel or villa's pool, and stay hydrated.
Depending on where you come from it might be a drastic change but if you compare it to other African countries and cities, the climate is much more bearable.
Moreover, besides light clothing make sure to pack comfortable exercising garments if you're going to participate in some of the dozens of activities available in the city, like camel riding, hiking the Atlas Mountains, or a leisure stroll through the Medinas.
Get a Guide
The Medinas are fascinating cities, with beautiful architecture and busy streets, but you'll probably get lost without an experienced and trustworthy guide.
Not only will it help you not to get lost in the maze-like streets, but they'll also gladly take you to the cultural landmarks and the hidden beauties of the Medinas, and serve as a deterrent of possible pickpockets and off-track guides trying to lead you into their stores.
Be Mindful of Their Traditions
Morocco and Marrakech opened up to tourism and are looking forward to increasing the number of tourists they receive every year, however, this doesn't mean they have forgotten their ancient traditions and religion.
They might be more flexible than other Muslims countries, but you might cause a frown or get unwanted attention if you're not cautious with what you say or do.
Especially for women, who although they don't have to comply with Muslim traditions, should at least try to wear clothes that cover most of their bodies to not draw any unpleasant looks from other women.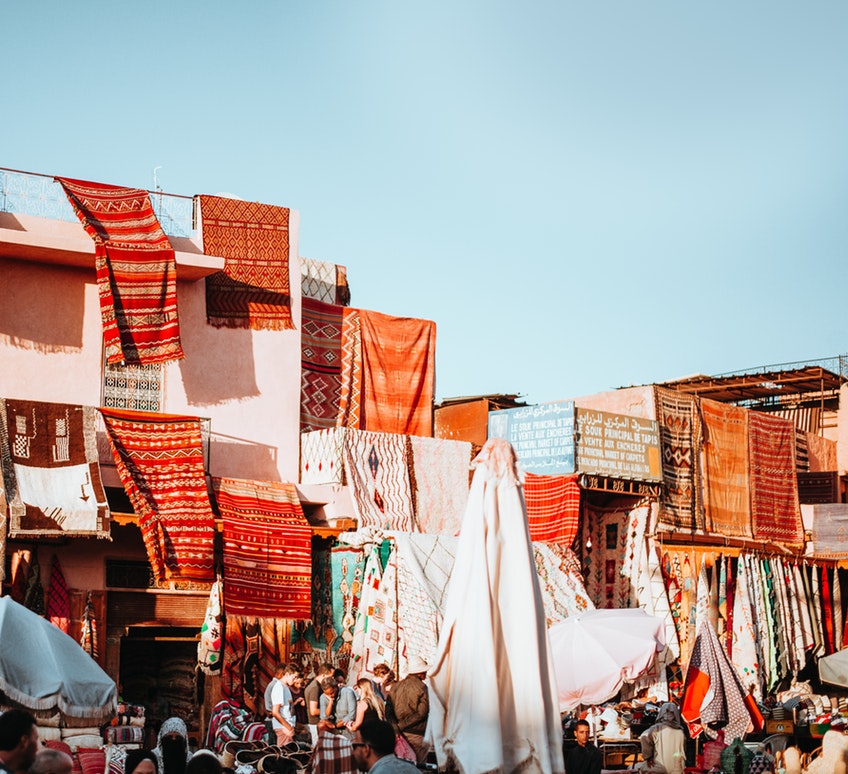 Get Ready to Make New Friends
Moroccans are a welcoming society with friendly smiles everywhere. You'll feel comfortable wherever you go as people greet you with kind gestures and invite you to join them in their day to day activities.
Whether it's your children or yourself, you're bound to make some new friends in Marrakech as you tour through the Medinas with a guide, or stop by to have food in the local markets.
Open up to New Experiences
Marrakech has hundreds of different events and experiences going up at all times, especially during the night when the markets fill up with entertainers, snake charmers, and food stalls.
Don't be afraid to try something new and enjoy this new experiences from a different culture, you'll quickly learn why people love Marrakech and tourism is growing so fast.
Take for example Moroccan cuisine, their dishes are delicious, from the Couscous to the Tajine, or the dozens of other delicacies you can find in the markets are exquisite, but if you're not familiar with their dishes or you're traveling with picky eaters, like children, dinner time could get hard.
Open up to new flavors and try out traditional Moroccan dishes, you'll quickly fall in love with the scents and flavors of their gastronomy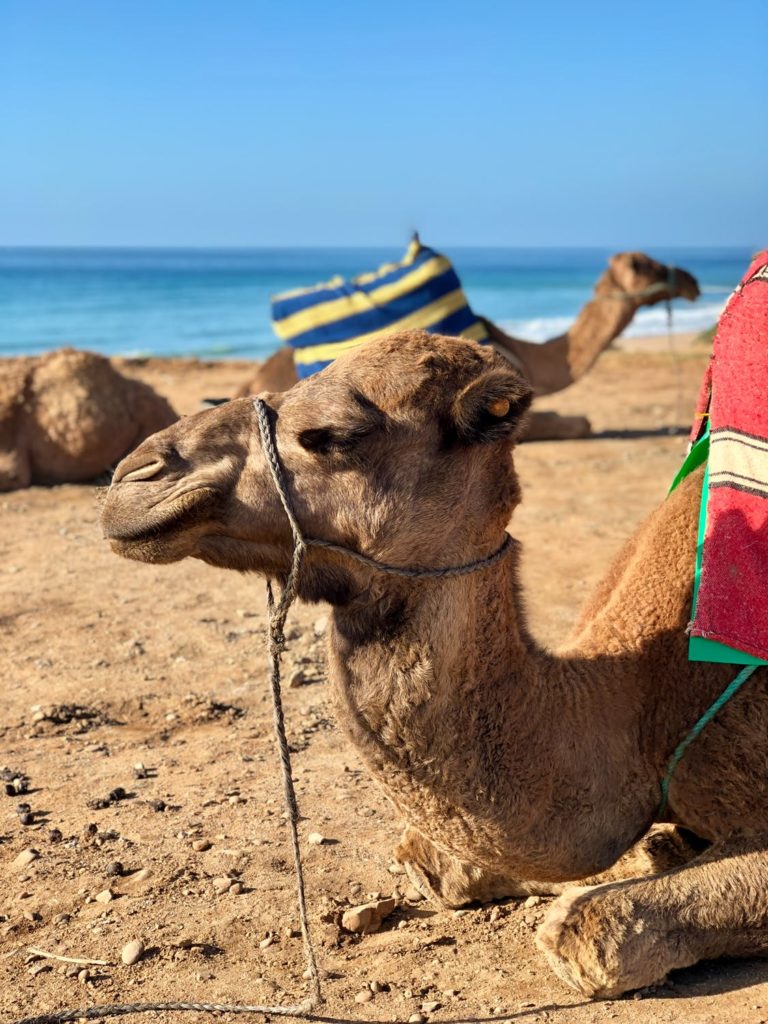 Take a Trip Through the Desert
If you go to Marrakech, you have to take a tour through the Sahara. You can't miss sighting the beautiful dunes of the Sahara and taking a picture of you and your family with the everlasting sea of sand.
You can also take a more extended tour through the Sahara by seeking a local guide. It will have you ride atop of camels and enjoy their traditions. Alternatively, you can have an extreme take on the same trip and ride an all-terrain vehicle across the dunes.
Learn the Art of Trading
When you get to the markets, you'll notice that most items and services don't have a fixed price, that's because Marrakech store owners are used to haggling prices with everyone.
You better get ready to start negotiating since most prices will go higher than what they usually are, and this goes for both items and services, so expect to haggle with mostly everyone.
Enjoy the Marrakech Experience
Tourism is proliferating in Morocco, and it's very simple to see why, they have a marvelous culture, beautiful sights and a friendly community that loves having tourists.
You'll find dozens of activities to experience everywhere, events of every kind going on in the squares, and hundreds of food stalls with amazing cuisine to indulge. Moreover, you can stay in a luxurious villa or a traditional Riad and relax to your fullest in this marvelous city.
Hopefully, this tips will become useful in the next trip you have to Marrakech, and you'll enjoy your journey much more by having this little tips of information at hand before arriving.
bellyitchblog.com+1 more Over 9 million people have enjoyed Bellyitch's Award-winning Celeb "bumpwatch" pregnancy and parenting blog. Trying to Conceive? Download our
FREE Fertility 100
ebook. Hunting for Top Maternity or Kids Brands? Our
Bellyitch 100
is the free resource for you. Baby Shower Shopping? Check out out
Top Picks on Amazon
or our
Gift Guides
.