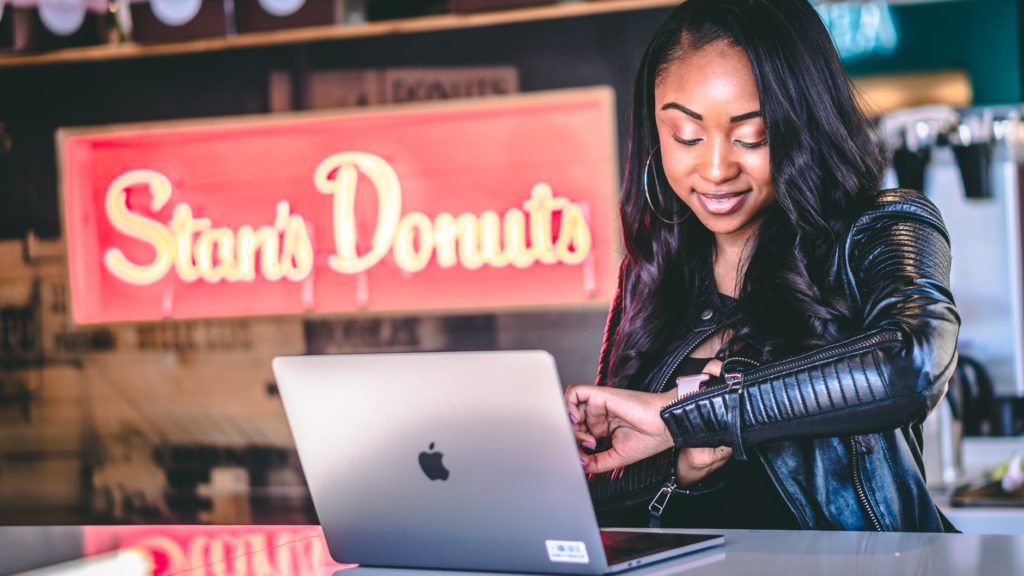 Things are getting crazy out here for furloughed federal workers.
Over 800,000 workers are out of a job and waiting for the federal government shutdown to end while bills pile up and they scramble for ways to cut costs. Many are taking advantage of grocery giveaways and free meals but what about the stuff in the home that are piled up unused?
There are several places where you can sell your stuff. There is always eBay which was a pioneer in online sales of used items but which can still be time-consuming to set up. Now we have several mobile apps that have helped people bring in major bucks.
The following excerpt from sites like Techilicious may be helpful and talk about 8 places to sell your old stuff
1. Decluttr
Decluttr is a mobile app that provides a fast, easy and free way to sell and Buy CDs, DVDs, Games, Books, Mobile Phones and Tech.
There are no auction fees and they pay the next day and they pay to ship your old DVDs, CDs and Games and send you a pre-paid box! You cannot go wrong because you can accept or reject the offer for the items. A lot of it will be sitting in your shelves anyway. As long as you're home, you might as well go through your house and scrounge up any stuff you think you can sell and start stacking those offers. It could add up!
Best for: Digital devices, books and tech.
2. Poshmark
Poshmark app is the place to sell your high end monogram handbag you never use, old Louboutins and rarely used couture items you cannot fit anymore or simply do not like. Major shoppers probably have handfuls of unworn clothes in their closets.
People have made full time income from this site. It functions similar to to eBay in that it allows people to buy and sell clothing and accessories with ease making it an ideal platform to offload some of the unwanted gifts during the holiday season.
Since launching in 2011, it has transformed into a community of five million sellers, who so far have been paid out $1 billion, according to Poshmark.
Poshmark takes a $2.95 commission on all sales under $15. It takes a 20% commission on any sales above $15.
3. Offer Up
If Craigslist is an online version of the classifieds, OfferUp is a tech-savvy version of Craigslist.
It sports a gorgeously intuitive, picture-heavy interface for buyers to find anything from appliances and antiques to clothing to electronics in their respective locations.
Download OfferUp on iTunes.
4. Tradesy
This sophisticated clothes reselling marketplace focuses on branded fashion from j. Crew to Louis Vuitton, with items displayed in a magazine-esque design that showcases editor's picks and categories such as "unique and surprising shoes."
Sellers can compile a personalized homepage or "closet" showing items for sale as well items they've liked from other sellers. Users can follow sellers and brands in order to keep track of new items.
Best for: Designer bags and accessories, with somewhat lesser demand for high-end clothing and shoes.
Get it on the Play Story or iTunes Today!
5. Vinted
There are dozens of fashion reselling sites out there, but Vinted offers an additional feature: the option to swap items without incurring any fees.
If you prefer to make some cold hard cash, it's also an easy option for putting stuff up for sale. Where high-fashion-centric sites require sellers to send in their prospective items for checking before sending on to the buyer – thus lengthening the time before you get paid – Vinted lets sellers and buyers conduct their own exchanges, with seller ratings and the option to follow particular sellers and brands.
Best for: Clothes that are in good condition, from mass market fashion to designer brands, though the bulk of listings seem to be for mainstream fashion.
6. Chairish
Chairish is a beautifully designed site and iOS app focus on the reselling of unique or designer homeware, as well as antiques and jewelry. The site's homepage shows timely curations of the available products, such as barware in time for Father's Day, or items from "New Miami Sellers." A couple hundred new items are posted each day, with the site's catalog filtered by designers, styles, and cities, so that buyers can hunt down anything art-deco in Chicago, for instance.
Best for: Vintage or antique furniture, house accessories, or jewelry in good condition.
7. Facebook Marketplace
With nearly 1.5 billion users, the reach of Facebook Marketplace can't be beat. Marketplace defaults to listings in your local area, so you don't have to worry about shipping your item. That makes it great for larger items, like furniture and appliances. But there is a brisk trade in a wide range of products.
Best for: Nearly anything in your house, including big items such as appliances and furniture and smaller items like clothing or accessories.
8. Craigslist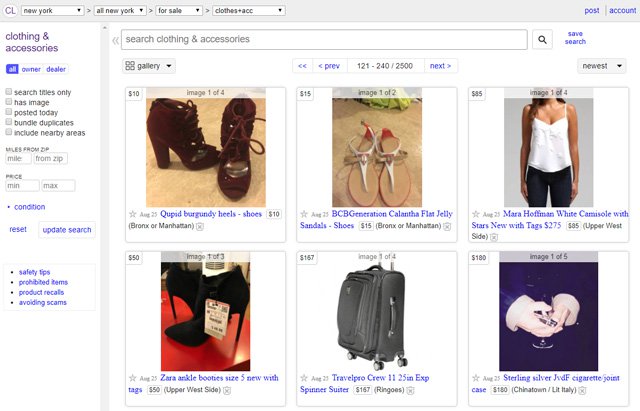 Over 54 million people use Craigslist every month, posting anything from jobs to event listings. The buying and selling of secondhand goods represent a brisk trade on an overflowing marketplace that still looks like a 90s-era message board. It's often the place to pick up a bargain from people who just want to get rid of their stuff.
Best for: Nearly anything in your house, particularly big things such as appliances and furniture. Smaller items like clothing or accessories are better suited to other sites
Be Safe and Watch out for Scams
While there are plenty of legitimate and reasonably lucrative ways to make money at home, there are some scammers who are out to take your money.
For local sales apps, never agree to meet a buyer in a remote location and go with a friend to avoid being robbed or scammed.
If you have an old vehicle you are looking to unload, look for these signs on the road an in local listings that read " we buy junk cars near you " and see what type of deal they're willing to offer and compare to Carmax or other established platforms.
bellyitchblog.com+1 more Over 9 million people have enjoyed Bellyitch's Award-winning Celeb "bumpwatch" pregnancy and parenting blog. Trying to Conceive? Download our
FREE Fertility 100
ebook. Hunting for Top Maternity or Kids Brands? Our
Bellyitch 100
is the free resource for you. Baby Shower Shopping? Check out out
Top Picks on Amazon
or our
Gift Guides
.