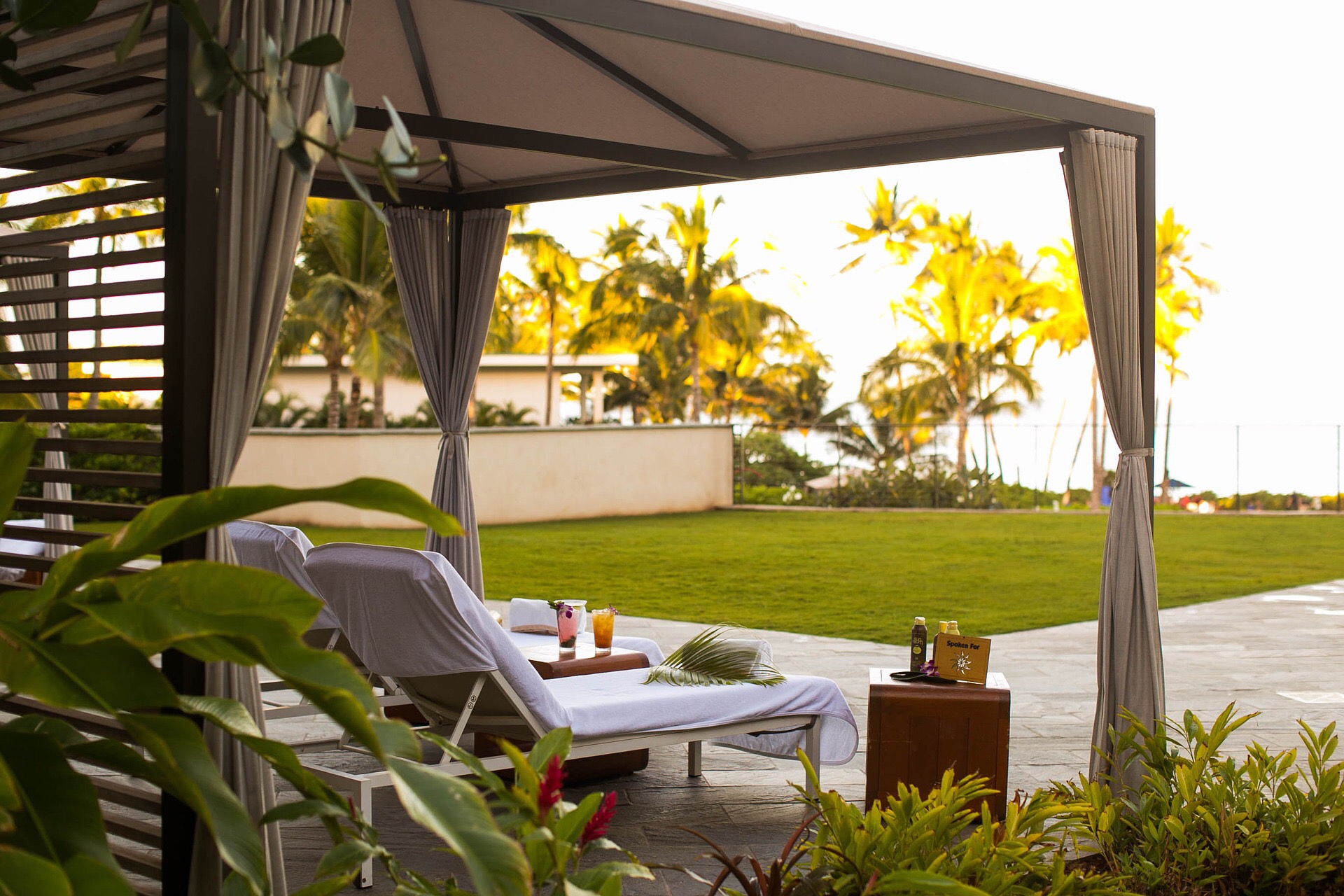 America ranks # 14 on this year's World Happiness Report, down one spot since the previous edition.
With research showing that money up to a certain dollar amount can contribute to happiness, the personal-finance website WalletHub conducted an in-depth analysis of 2017's Happiest States in America.
To determine where Americans have the highest satisfaction with life, WalletHub's analysts compared the 50 states across 28 key indicators of happiness. The data set ranges from emotional health to income level to sports participation rate.
Here are the states that ranked in the top 20: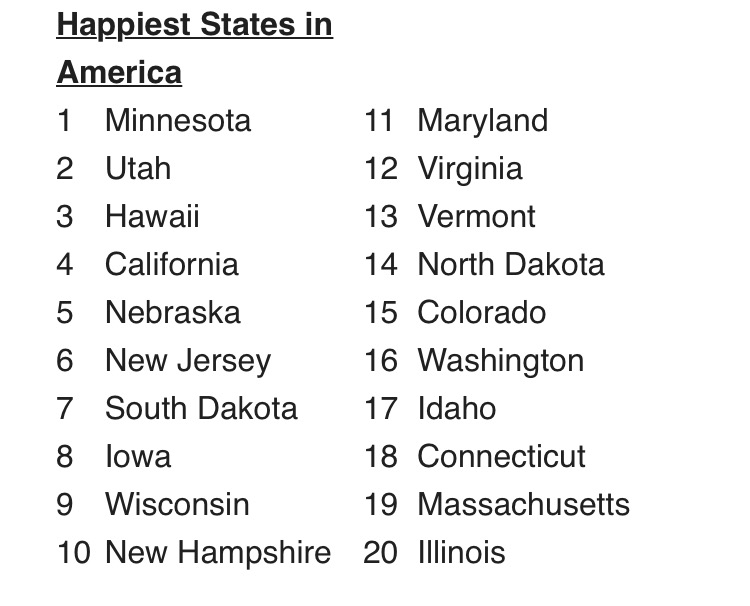 Best vs. Worst
Hawaii has the lowest share of adult depression, 11.7 percent, which is 2.3 times lower than in Oregon, which has the highest at 27.0 percent.
New York has the fewest suicides (per 100,000 residents), eight, which is 3.5 times fewer than in Wyoming, which has the most at 28.
North Dakota has the lowest long-term unemployment rate, 13.1 percent, which is 3.4 times lower than in New Mexico, which has the highest at 44.9 percent.
Utah has the highest volunteer rate, 39.29 percent, which is 2.1 times higher than in Florida, where the rate is lowest, 18.31 percent.
Utah has the lowest separation and divorce rate, 16.22 percent, which is 1.6 times lower than in the Nevada, which has the highest at 26.37 percent.
To view the full report and your state's rank, please visit:
https://wallethub.com/edu/happiest-states/6959/