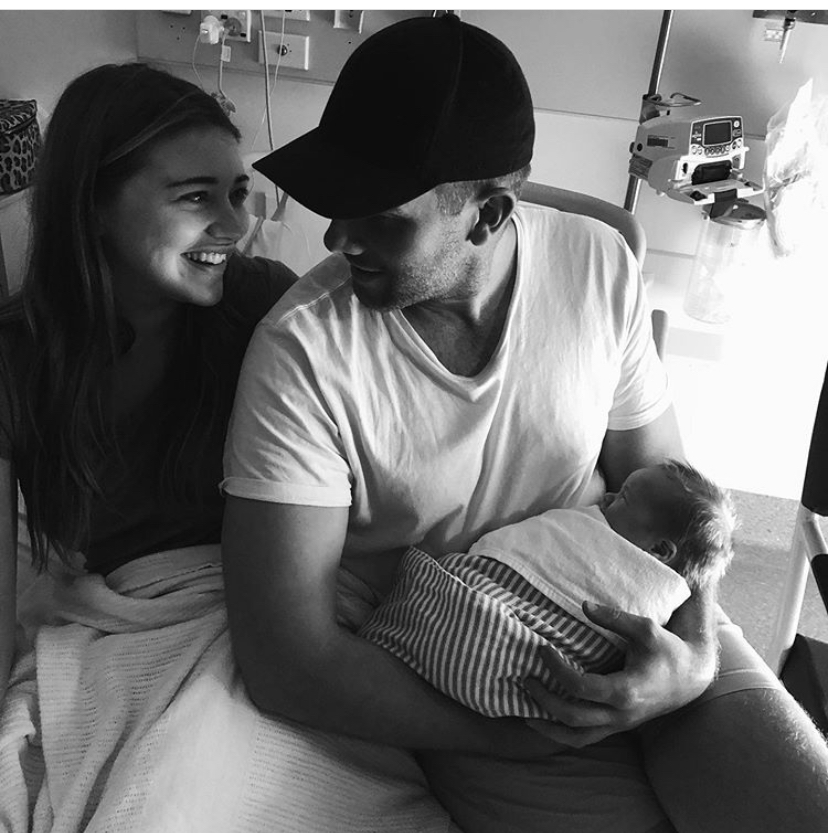 Australian model Erin Langmaid gave birth to a healthy 8 pounds baby girl on the bathroom floor only 10 minutes before realizing she was pregnant.
"I thought I had put on some Christmas season weight, but I never thought I was pregnant," she told a CBS affiliate in Boston and according to Langmaid, her clothes still fit, she had no baby bump and and she was on contraceptives which stop her from having a period.
The 23-year old posted a photo of herself and her boyfriend cradling their newborn named Isla wrapped in a blanket.
Langmaid's partner Dan Carty told 7 News that he heard his girlfriend screaming and rushed to the bathroom to find her on the floor, and called the ambulance.
When the operator asked how far along she was, Carty reportedly stated, "we don't know…We didn't know she was pregnant. Mother's OK and the baby is not OK."
The operator talked the parents through the crisis, 7 News reported, and Isla emerged healthy. The birth was just the beginning of a tough time, though, Langmaid said.
Langmaid's pregnancy was a rare but well-established phenomenon called "stealth" or "cryptic" pregnancy that impacts an estimated 1 in about 2,500 women who do not realize they are carrying a child until they go into labor.
Many in the medical community used to refer to "denied pregnancies," under the belief that surprise births stemmed largely from mothers who didn't acknowledge that they were carrying for psychological reasons. But the term "cryptic pregnancy" has caught on in recent years as people point to cases where women seemingly had no bodily tipoffs.
"Cryptic pregnancies" is a more neutral phrase that doesn't prejudge a woman's experience, said Marco Del Giudice, a professor at the University of New Mexico who advocated for using the term in a 2007 paper. The name also hints at how many aspects of the phenomenon – such as what causes it and who tends to experience it – remain mysterious to the scientific community.