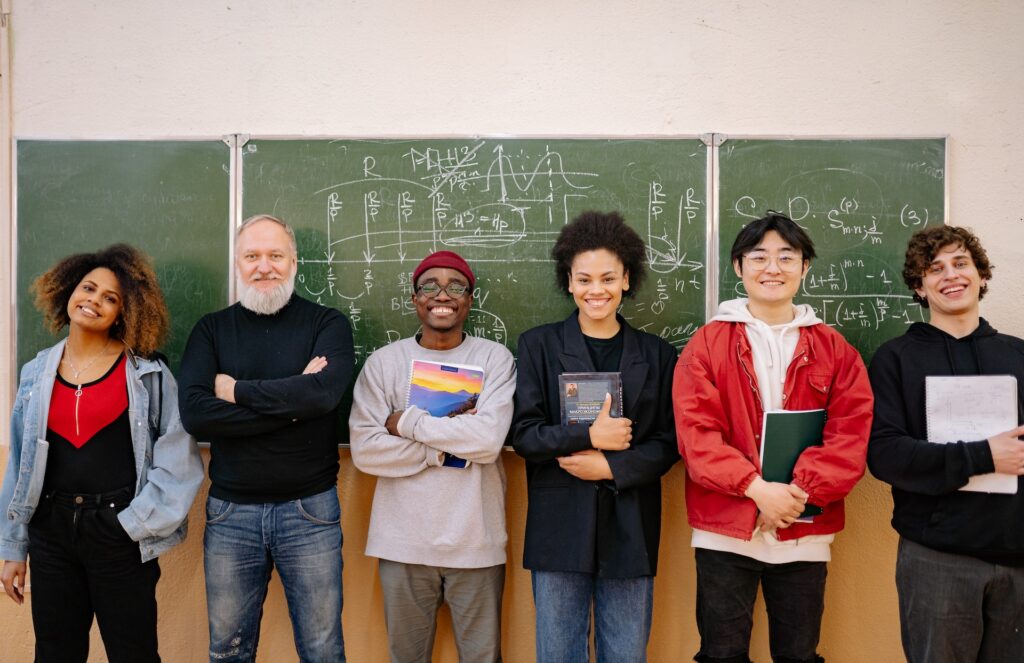 Creating a portfolio website for your high school senior's college admissions application can be a powerful way to grab the attention of college admissions counselors in your state or region.
While helping my children get through the college admissions process, in 2020 and in 2023, I became consumed with a ton of research, and gained tremendous amount of insights from dozens of sources, including college admissions experts, veteran college parents and the like.
By the end of the process, I felt like a full blown expert myself.
I'm smart.
I think I'm intuitive.
I have a knack for reading tea leaves
So I decided to take up Instagram's offer to host a broadcast channel and I decided to dedicate it to helping fellow parents navigate the process.
Lessons from the pandemic college cycle
Among the many lessons I learned during the post-pandemic college admission process is that some schools are keen to admit students who are influential and/or who have a strong personality.
Those that are influencers and have a large following can become brand ambassadors of sorts when they choose to share their college visits, decisions reactons and later to tak their followers with them when they stat college.
They are few of them but there is no reason why another student with a stellar profile in their school or community couldn't present themselves in a packaged way the same as an influencer.
Enter the High School Portfolio website
In today's digital age, a well-crafted portfolio website can be a wonderful way to showcae your child child's personality, along with their their accomplishments, talents, and aspirations and help them stand out from the crowd and showcase.
Here are some tips and strategies to help you make the most of this opportunity:
Step 1: Choose the Right Platform
 Start by selecting a user-friendly website builder or content management system (CMS) that doesn't require extensive technical skills. Platforms like Wix, Squarespace which has loads of templates
[SIGN UP FOR SQUARESPACE HERE],
and WordPress.com are popular choices for creating portfolio websites.
Wix and WordPress.com are completely free though there are limits with customization. Squarespace has monthly plans that are low price but is still a great option.For extra personality, you can select a URL with your child's name.
You can buy your name at sites like Domain.com, NameCheap and GoDaddy.com for as low at $1.99 in some cases.
Most of these include hosting but easiest that I've used among various hosting sites is Dreamhost. Get it Here!
Step 2: Create an Eye-Catching Design:
I like to research other websites and select a few I like then go from there.Ideally, you should pick a design that is clean, professional, and visually appealing.Make sure you use cohesive color scheme and high-quality images.Ensure that the website is mobile-responsive for easy viewing on different devices.
Using Dreamhost, I walk newbies through the process of setting up a website in a one hour in a recent YouTube video below:
WATCH THE TUTORIALThese days, upwards to 92%% of content online is viewed on a mobile device. If your website isn't mobile friendly, people will click off or swipe away.
What should be on the website?
Highlight Academic Achievements:
Include a dedicated section for academic achievements, such as GPA, standardized test scores, honors classes, and notable projects.To make it visually stimulating and appealing, use charts or infographics to visually represent accomplishments if applicable.
Showcase Extracurricular Activities: 
Spotlight your child's involvement in extracurricular activities, clubs, sports, or community service. Include photos, descriptions, and any leadership roles they've held.
Feature Personal Essays and Statements: 
Publish their personal essays or statements of purpose on the website. These essays should reflect their passion, personality, and reasons for wanting to attend a specific college or university.
Include a Resume or Curriculum Vitae (CV):
Provide a downloadable PDF of your child's resume or CV. This document should summarize their educational history, work experience, awards, and skills.
Showcase Creative Work: 
If your child has a talent in the arts, music, writing, or any other creative field, dedicate a section to showcasing their work. Include videos, audio clips, images, or writing samples as appropriate.
Testimonials and Recommendations:
Request letters of recommendation from teachers, mentors, or community leaders and display them on the website. Authentic endorsements can carry significant weight.
Interactive Elements: 
Incorporate interactive elements like a blog or journal where your child can share insights, experiences, or reflections related to their academic and personal growth
Contact Information: 
Make it easy for admissions counselors to reach out by including a contact form or an email address. Ensure that all contact information is up-to-date and professional.
Privacy and Security:
 Be mindful of privacy concerns. Avoid sharing sensitive personal information, such as home addresses and phone numbers, on the website. Use strong passwords and enable security features to protect the site from potential threats.
Regular Updates:
 Encourage your child to update the website as they achieve new milestones or receive new awards. Keeping the content fresh shows ongoing dedication and growth.
Update the Website all Application Season
Share the Website Strategically: 
Once the portfolio website is ready, share it with college admissions counselors in your state or region. You can include the website URL in your child's college application or email it directly to the relevant admissions offices.
Monitor Analytics: 
Use website analytics tools to track visitor engagement. This can provide insights into which sections of the website are most popular and how admissions counselors are interacting with the content.
Seek Professional Help if Needed:
 If you're not confident in your web design skills, consider hiring a professional web designer or developer to ensure the website is polished and user-friendly.
As a business, I help parents create high school portfolios.
Sign up for a high school website set up consultation for free here!
Remember that the goal of the portfolio website is to complement your child's college application and offer a more comprehensive view of their abilities and aspirations.By following these tips and strategies, you can help your child create a compelling digital portfolio that captures the attention of college admissions counselors in your state or region.