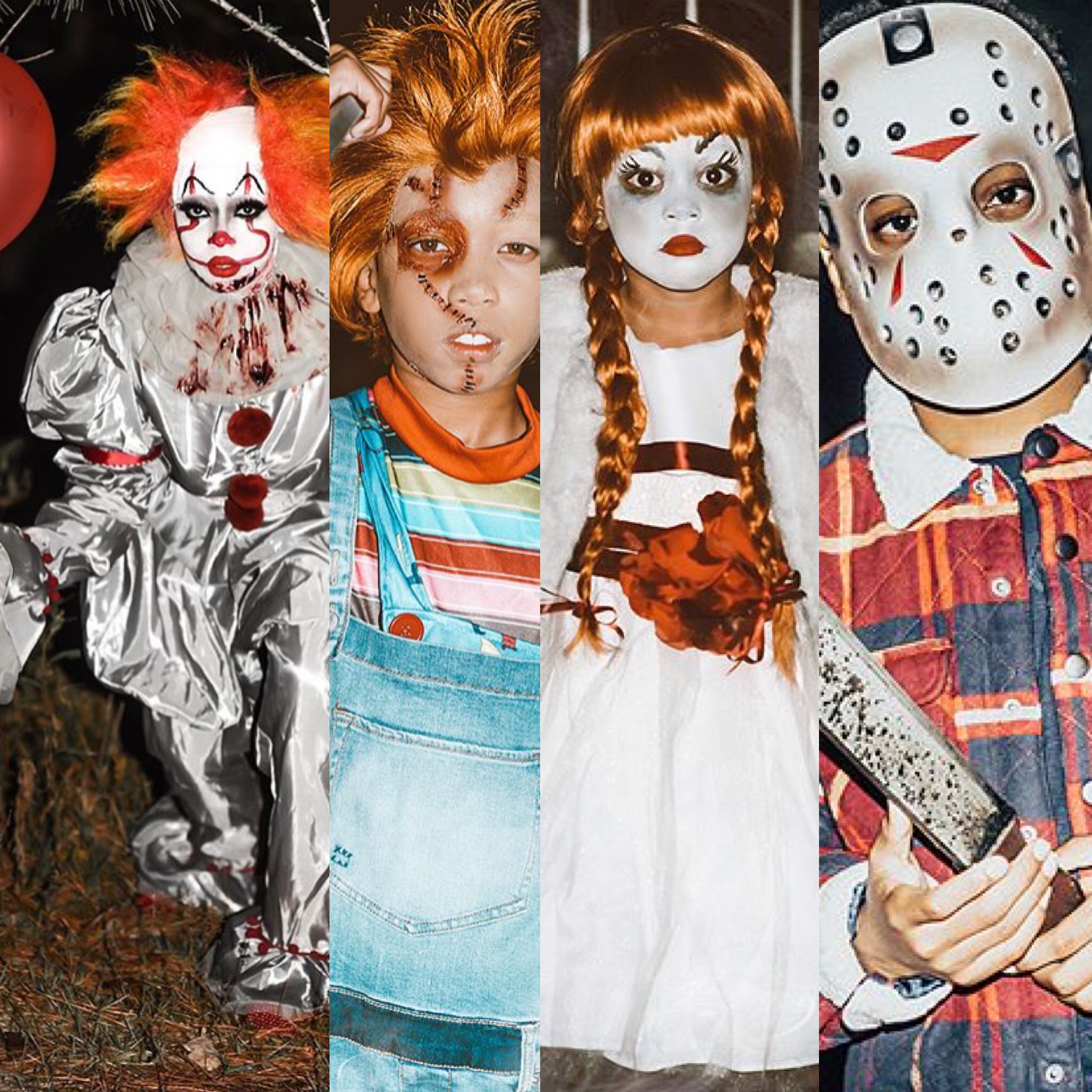 Our Bellyitch Bumpwatch alum Monica Brown's children won the celebrity kids costume contest in our book!
The theme was ode to classic horror films and a half child dressed as a character from one of those well-known and watched films.
The R&B singer's 4-year old daughter Laiyah was that creepy doll Annabelle.
Her sons 12-year old Rocko was Jason from the Halloween movie franchise…
…and 9-year old Romelo went as Chucky from Child's Play and Monica herself was that frightful scary clown Pennywise from It!
Hubby NBA Milwaukee Bucks Shannon Brown diverted from the family theme and dressed as the character Anthony Curtis from the pop culture iconic Dead Presidents movie.
Laiyah had a second scary costume as a zombie princess