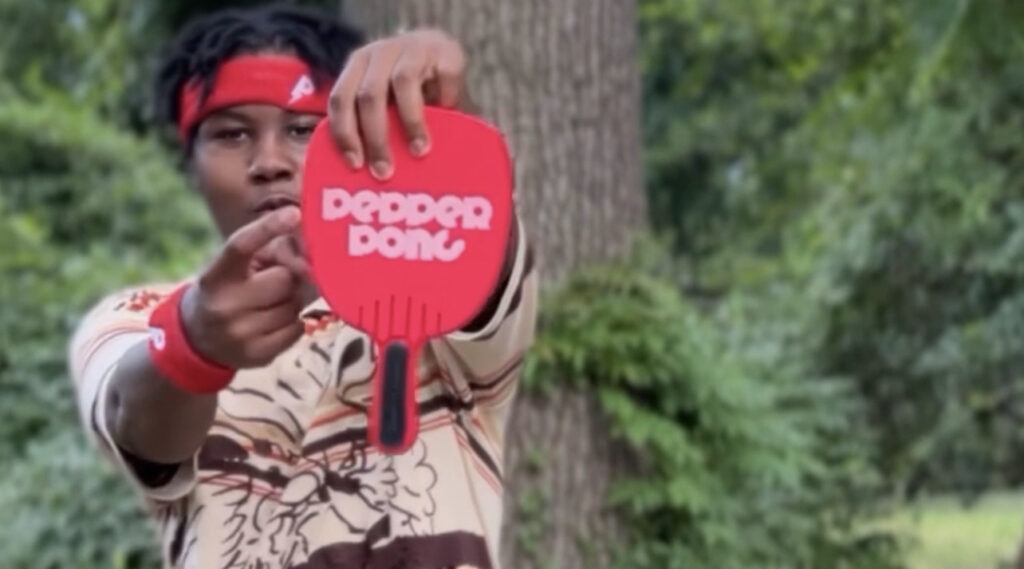 We don't do many reviews these days, but when we were offered a chance to review this new game called Pepper Pong, which looked to be a party game mash up of pickle ball, table tennis and beer pong, I jumped at the chance.
We were about to head off to our annual family vacation and I loved the idea of having another fun game to add to our arsenal of board games we usually take along with us to play on rainy days or after dinner in the resort.
Unfortunately, we didn't get it in time but we did set up a table in the backyard and my youngest and middle kid had a go at it before middle headed off to college the following week.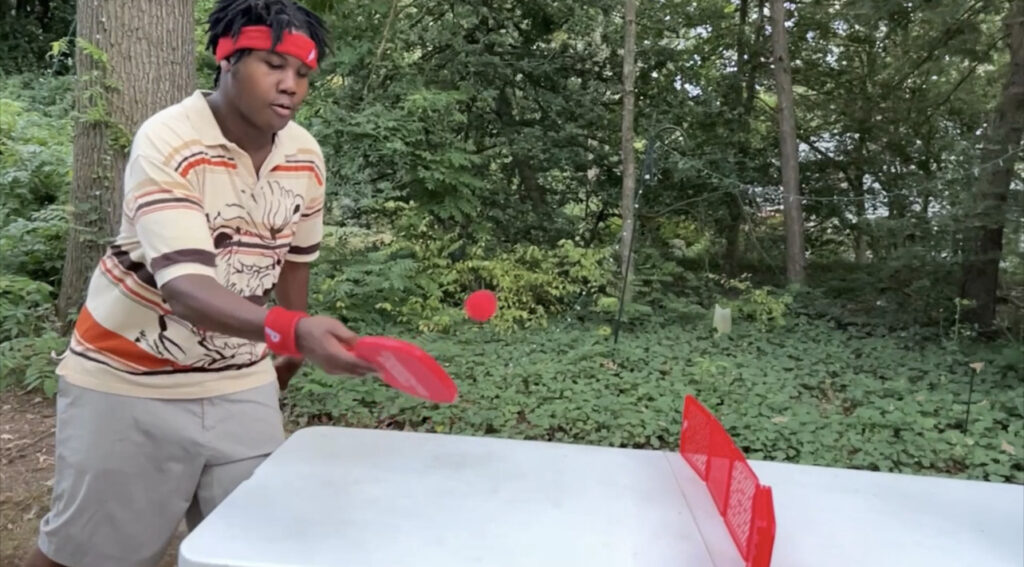 The game is a product of pandemic, created out of boredom by founder Tom Filippini, a Colorado-based aviation and luxury resort entrepreneur,  and is a portable, noise-free alterntive to pickle ball, which is all the rage in my part of the country and nationwide.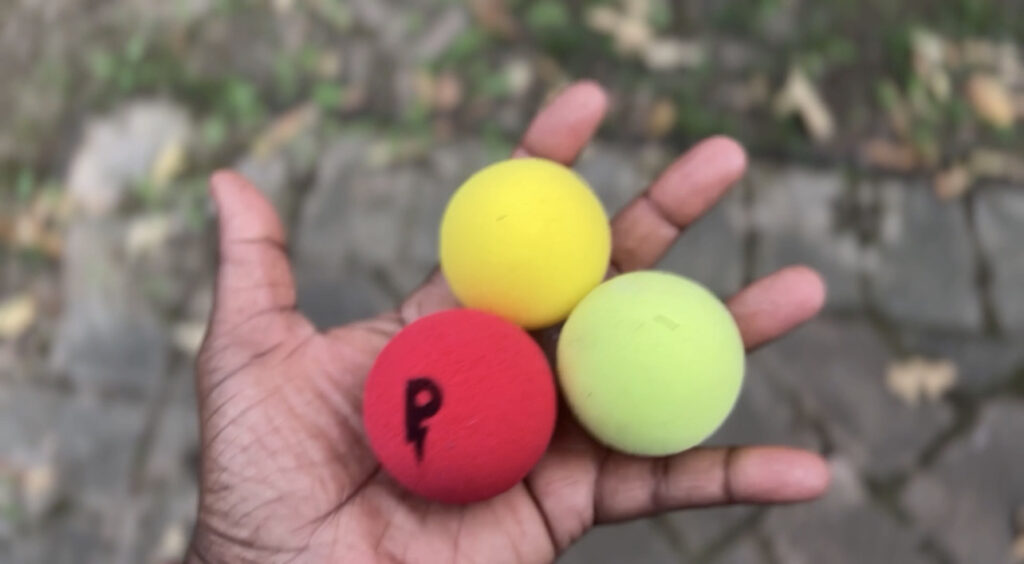 Each game comes with:
4 Mullets
3 Balls of distinct speeds
1 Fence (aka "net")
1 Travel Bag
The different balls have varying textures, and with each, they bounce across the fence lighter or harder. You supply the table.
The leg high foldable table we used was narrow which gave the kids less surface play so I recommend a wider table.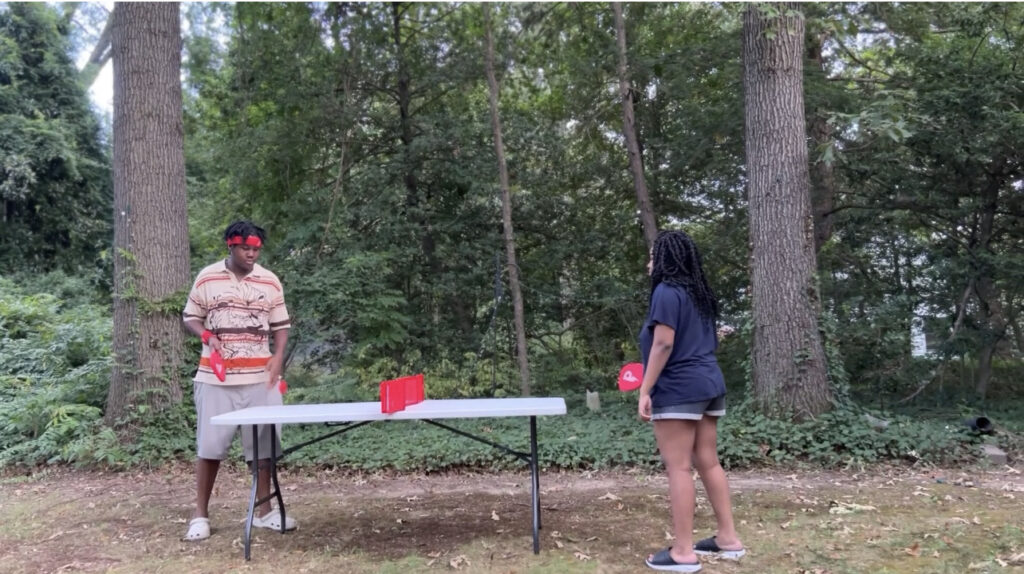 It took a while for the kids to get a knack for the volley so they rarely had a long rally before the ball went flying out of play. They still had fun. I think it would make a great game for a college lounge or party so…
We sent off the game with middle son to college to enjoy with his room and dorm mates.
It reminds me of beer pong but according to a few articles about the game, its founder, whose been several years in sobriety, says he created to help alcoholics have an alternative to drinking! Nice!
I've seen it played across a coffee table but with it that close, you'd have to go with the softer ball.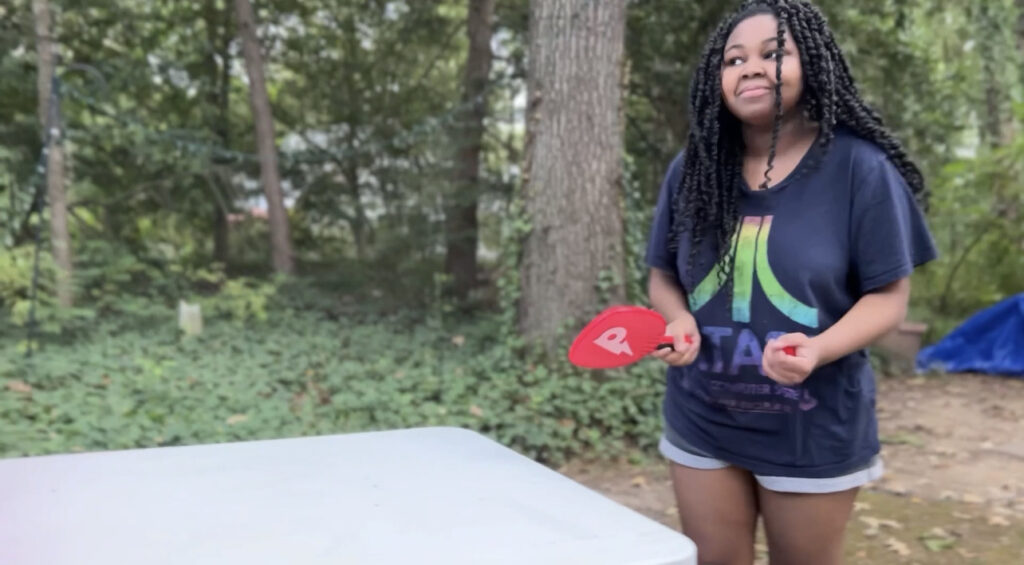 Pepper Pong is available exclusively from the company's website.