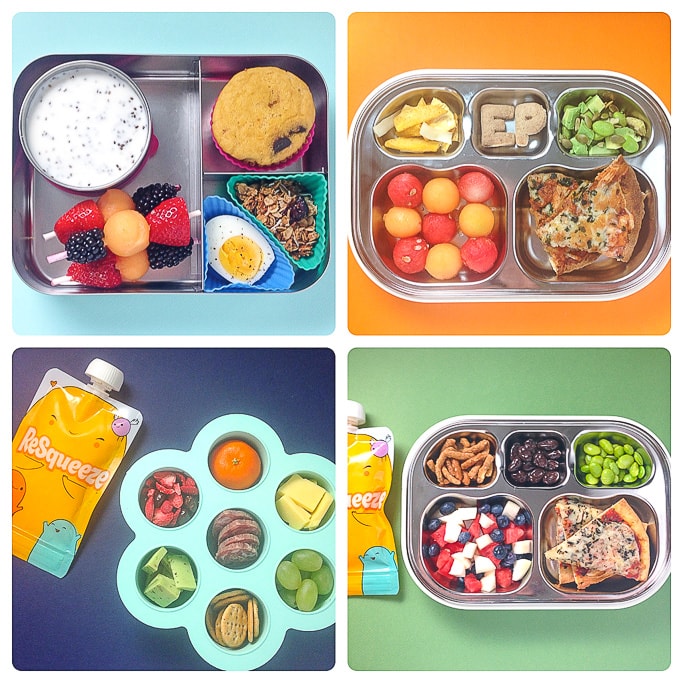 Packing a bento box is an art form in Japanese cuisine, and it involves arranging a balanced and visually appealing meal in a compact container. Here's a step-by-step guide to help you pack a bento box:
Materials Needed:
Bento box: Choose a container with multiple compartments to separate different foods.
Food items: Include a variety of foods like rice, protein, vegetables, and fruits.
Food dividers: Small cups or dividers can help keep foods separate.
Garnishes: Optional items like nori (seaweed), sesame seeds, or herbs for decoration.
Step-by-Step Guide:
Choose a Bento Box: Select a bento box with appropriate compartments. Some boxes have built-in dividers, while others might require separate dividers or cups to keep foods from mixing.
Explore Bento Boxes Options
Select Foods: Decide on the components of your bento box meal. A traditional bento typically includes:

Rice or Carbs: Fill one compartment with rice, noodles, or another carbohydrate source.
Protein: Include a portion of protein like grilled chicken, fish, tofu, or eggs.
Vegetables: Add a variety of colorful and cooked or raw vegetables for nutrition and visual appeal.
Fruits: Incorporate sliced fruits or fruit sections for a touch of sweetness.
Garnishes: Optional garnishes like nori cutouts, sesame seeds, or herbs can add visual interest.

Prepare and Cook: Cook and prepare each component of the meal. Season and flavor them according to your preferences.
Cool Foods: Allow hot foods to cool down before packing them in the bento box. This helps prevent condensation inside the box.
Start Packing: Begin by placing any larger items, like rice or main protein, in their respective compartments. If your box doesn't have built-in dividers, use small cups or dividers to separate different foods.
Add Vegetables: Fill another compartment with a variety of vegetables. You can use steamed, sautéed, or raw veggies.
Incorporate Fruits: Add sliced fruits or fruit sections to another compartment. Fruits like grapes, berries, or citrus segments work well.
Garnish: Use edible garnishes like nori cut into shapes, sesame seeds, or fresh herbs to enhance the visual appeal of your bento box.
Check for Gaps: Ensure that there are no large gaps or spaces between the food items. This helps prevent shifting during transportation.
Secure the Box: Close the bento box securely to keep the contents fresh and intact. Some bento boxes come with elastic bands or straps to hold the lid in place.
Transportation: If you're taking the bento box on the go, place it in an insulated lunch bag or wrap it in a cloth to keep it at the desired temperature.
Remember, bento boxes offer flexibility, so feel free to customize the contents based on your preferences and dietary needs. The key is to create a well-balanced and visually appealing meal in a compact space.
Here are some ideas: