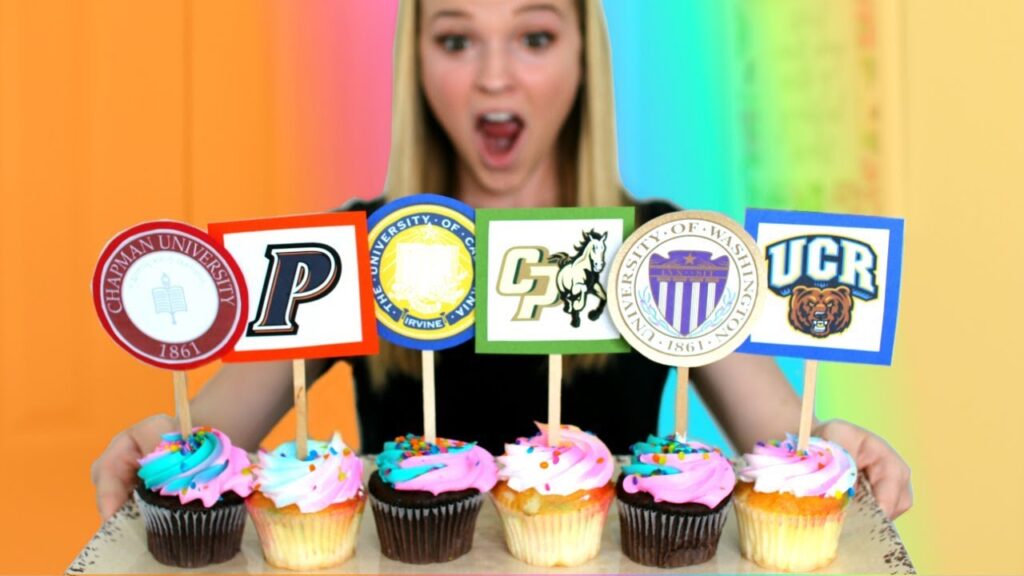 UPDATED for 2022
Last year, I blogged about a new
trend of college reveal photo shoots and video reveals like this one
and this one
and this one
And now that we are in the era of COVID, the over-the-top party celebration with friends of the past will not be possible this year! Or will it?!
Here is a curated list of unique, creative and some common ways to share with your family and friends online where your kid plans to attend college in the Fall:
College Collage
The simplest and my fave is the ubiquitous collage of college logos around a photo of your senior. If your Class of 2020 graduate has already made her or his decision, you could indicate so in the photo or with the kid in the center photo wearing a jersey or t-shirt from the selected institution.
View this post on Instagram
Escape Quarantine and Shout It In the Streets
This idea simply involves a little photo shoot outside in front of the home, outdoors with your senior in his/her chosen school gear.
The "At Home" Signing Day
This idea is great for future college athletes. Have the parents or siblings pose behind the student at a desk or table ready to sign on the dotted line as is done during sports signing days.
View this post on Instagram
FROM TOT TO COLLEGE
I love this school's idea of creating a timeline collage featuring a photo of the graduate as a toddler or preschooler and his senior photo along with a copy of the college announcement. Very creative. You can create something similar using Canva. or Picmonkey for FREE in minutes!
View this post on Instagram
K.I.S.S. (Keepin It Simple, Silly)
Post a simple piece of swag from the school.
View this post on Instagram
Major announcement

Incorporate some elements of the major in the announcement the way this future USC  Animation Student did with her announcement
View this post on Instagram
Cool Runnings
Similar to the simple memorabilia, if your teen already has a tee or sweatshirt from the school, hang it from a hanger on a door and post just the item of clothing
FOOD
You cannot go wrong with cake pops or cupcakes. Print out small versions of each school's logo, attach to a Popsicle stick or toothpick and voila!
Cupcakes are always popular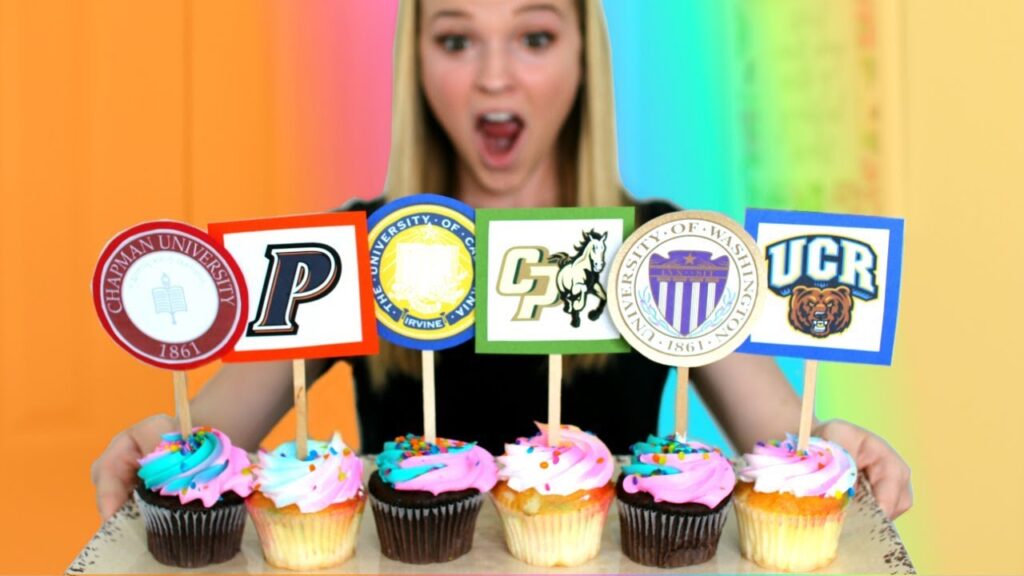 OR CAPS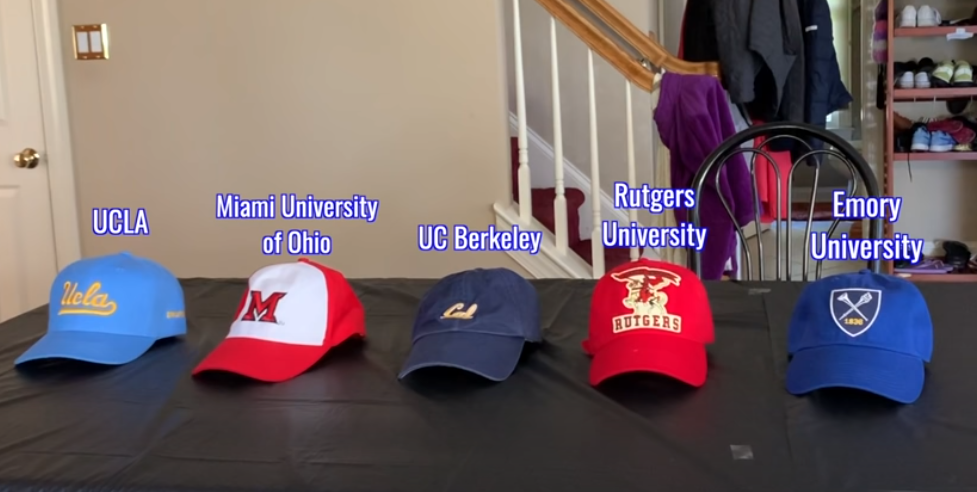 OR CAKE POPS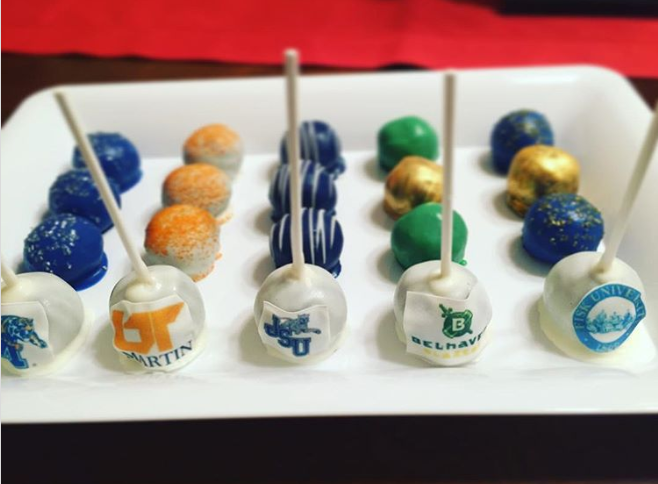 A Bed Party
Yes, Bed Parties are a thing but would require a bit of shopping for random items that come in the same color of the school and a trip to the party supply or dollar store for Mylar Balloons and streamers.
Post a photo of the future college kid in a bed of collegiate merch from the school of choice. Photo from Skiks which that site makes and sells such gear
Check out these below from Blue-Prynt a company that specializes in personalized decorations.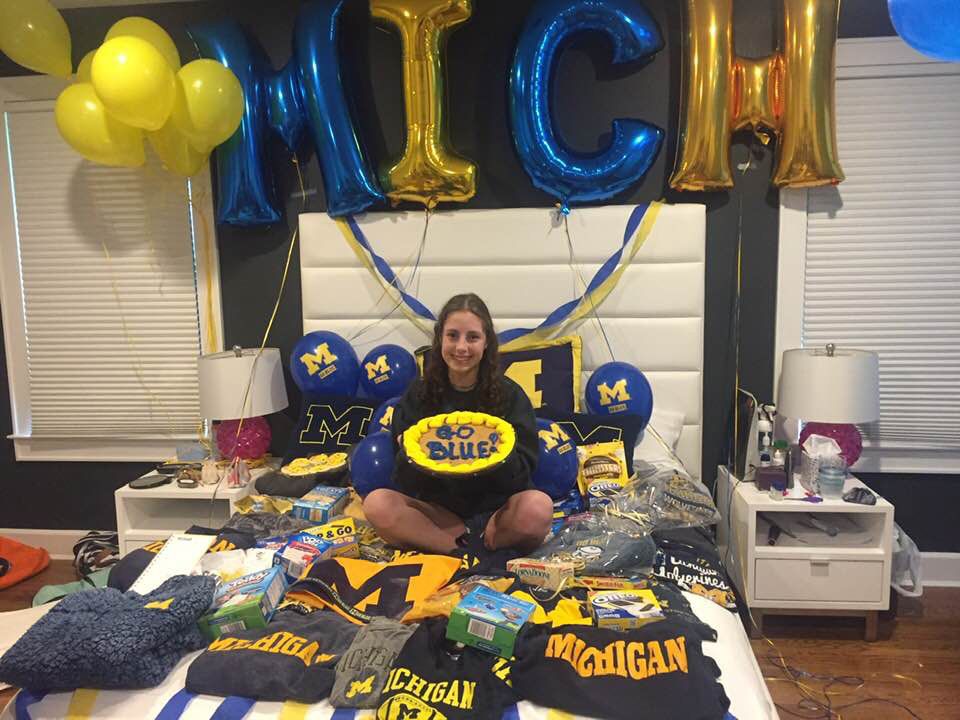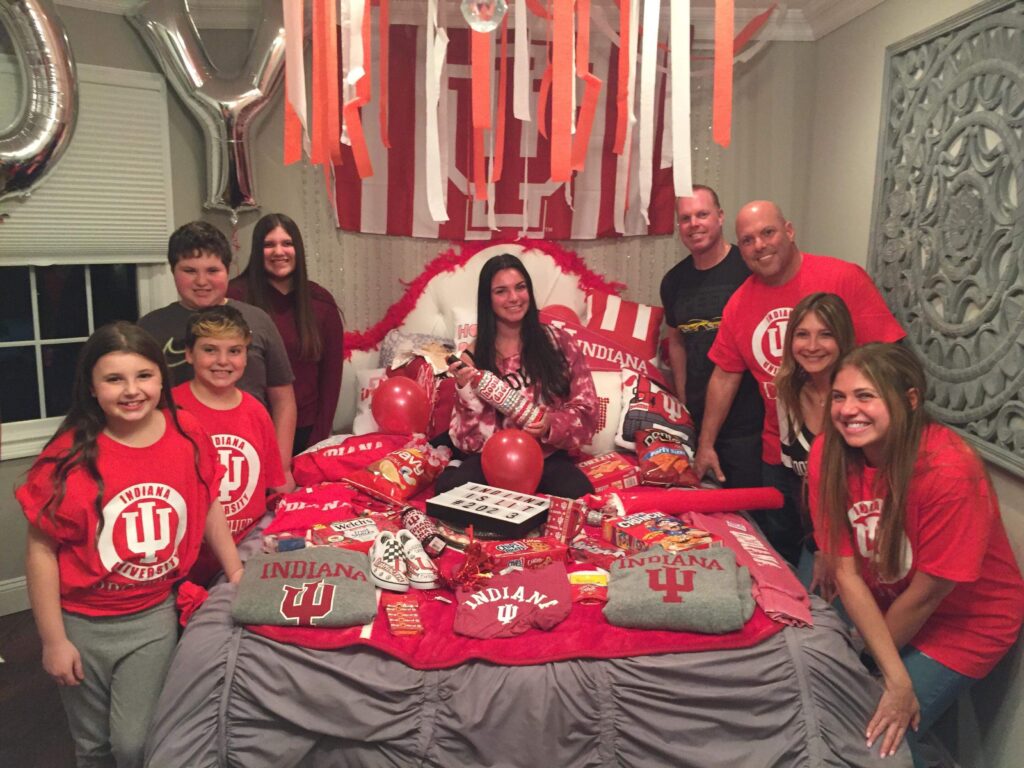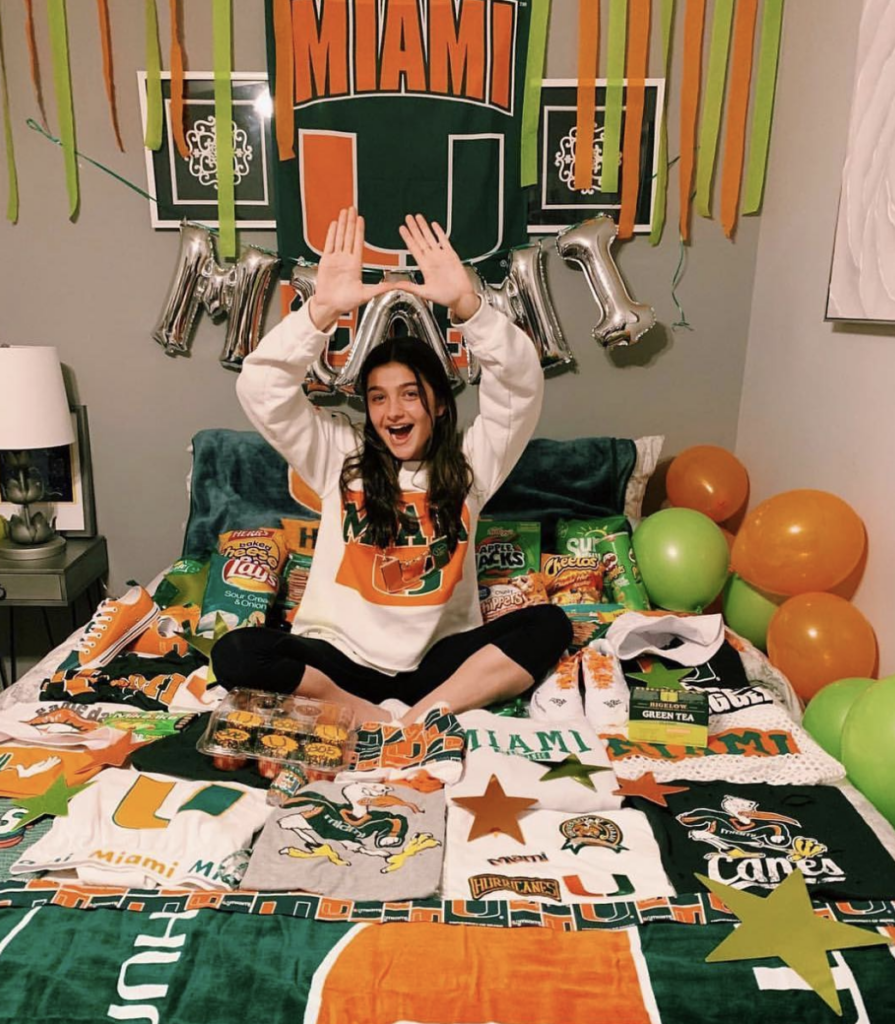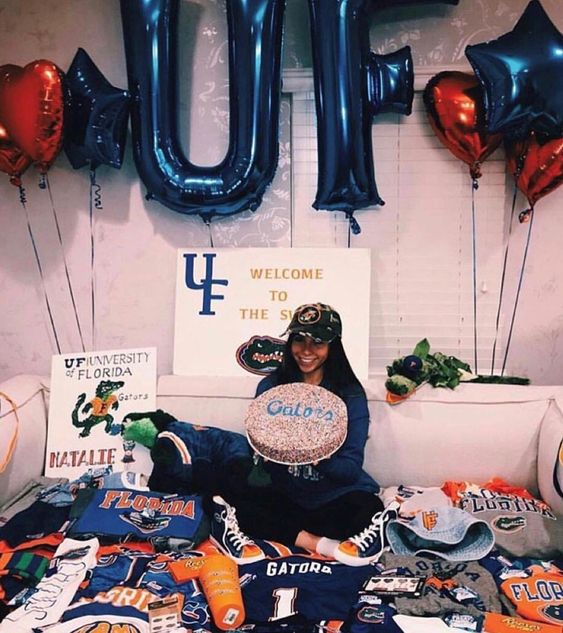 I hope you get inspiration from these photos!