---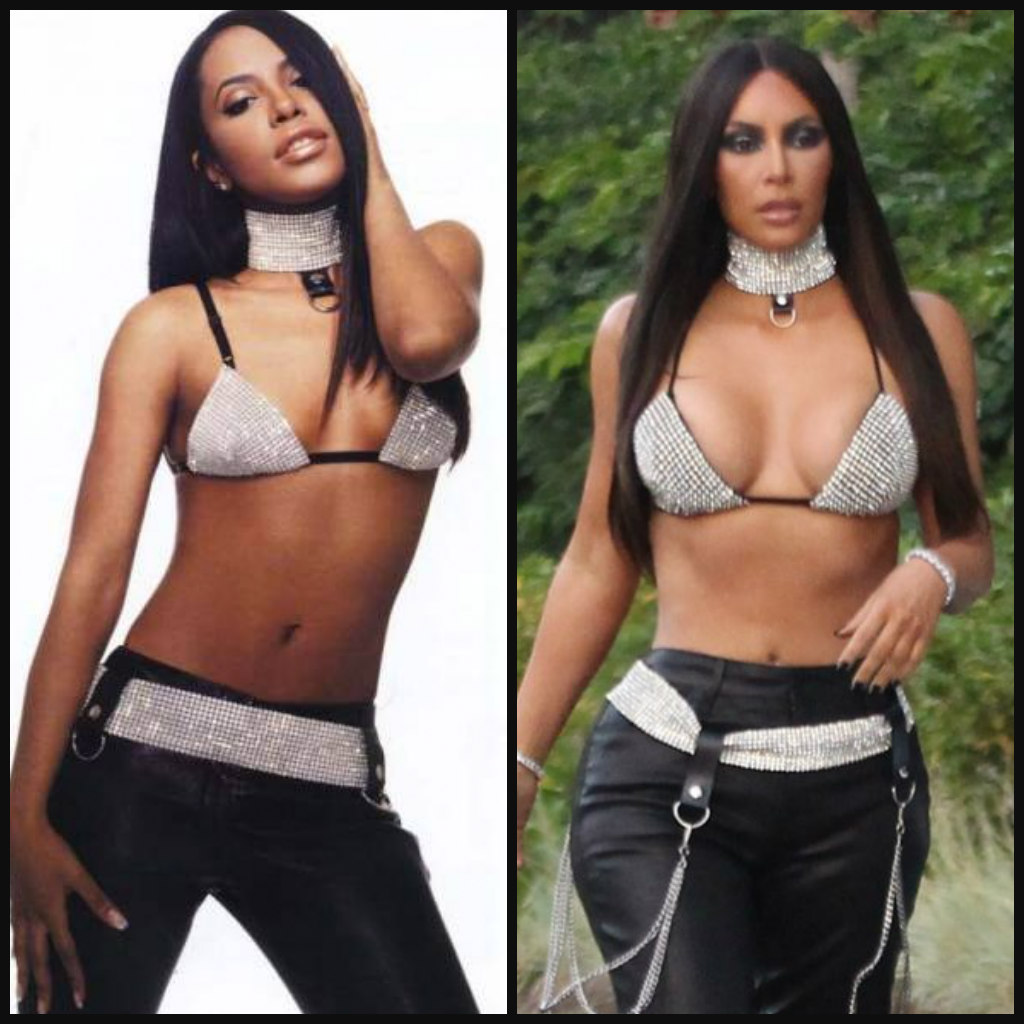 I just read that a few people on the internet are upset that Kim Kardashian-West dressed for Halloween as late 90s R&B pop singer Aaliyah in her "Try Again" music video. The two prevailing criticism are: Kim is culturally appropriating because Aaliyah was African American and others say she shouldn't impersonate a dead person; and Kim shouldn't impersonate a recently deceased pop icon.
I ball BS on both!
First, Halloween is all about dressing up and wearing costumes. I think by now, most people know not to wear a culture as a costume or risk offending members from said culture. In my book, this prohibition applies to anyone dressing from anyone from the following cultural heritage while not having said heritage him/herself: Native Americans, Aboriginal and Indigenous people from other parts of the world other than America, Mexicans, Africans, and Asians.
It is obvious that anyone and everyone from any race all over the world are free to dress as anyone form European ancestry with expectation of offending many people.  Ergo Scottish bagpipers, German Beer Maids, Irish Farmers, French Maids or French Mimes are okay.
It seems hypocritical, yes, but I think the reason it isn't the same is because people and leaders from these regions of the world, Europe and Australia,  have managed to travel far and wide proclaiming dominion over others and spreading their culture, beauty ideals, religions and traditions globally via Imperialism and Colonialism. And they've done so so thoroughly that the effects are long lasting and engrained that they sort of already belong to all of us.
It may not make sense but that's just the way it is.
My daughter, who is black like me, dressed as Joan of Arc, a white French woman, for Halloween and I doubt anyone will be accusing her of cultural appropriation.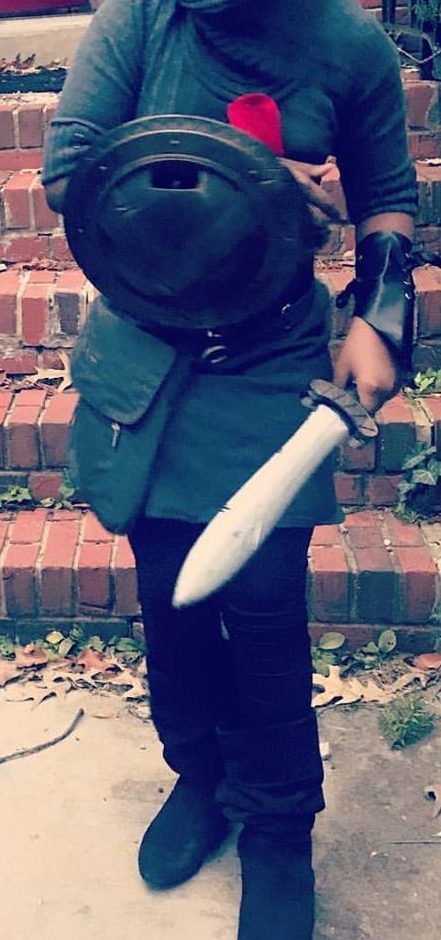 Now back to Kim.  The Keeping Up with The Kardahsians star and KKW Beauty purveyor  did not paint her skin or wear make up to appear darker which a lot of foolish people who actually were guilty of cultural appropriation have done in the past not realizing or perhaps aloof to the historical significance of White people painting their skin of someone from another race.
Kim wore her own skin and we have long applauded those who have dressed as people from other races through clothing while skipping the skin-darkening or yellowing, in terms of Asian-themed costumes.
Second, re: that criticism hat she was impersonating someone who has passed away. Um…every year, there are thousands of people who go as dead folks like Elvis, Jimi Hendrix, Janis Joplin, Marilyn Monroe (which she did dress as while her sister Kourtney Kardashian dressed as a very dead Sonny Bono), Prince, Michael Jackson.
Someone else said well the dead person is more recently dead. Last time I checked, Prince and Michael Jackson died after Aaliyah.
Finally, I think it's not really a big deal among most people on the internet— just a few opinionated people whose tweets got picked up by national news organizations and couched into an article.
This is SJW (social justice warriorism) at its best.  Faux outrage like this one dilutes instances of true cultural appropriation.
Also, I think a few tweets by some angry folks which are the minority of online opinions doesn't equal "the Internet". I  have seen so many articles declaring why the Internet is mad at Kim. Puhlease.
It really is not that deep but it does may a great headline and clickable piece so, I dig it. (ha!)