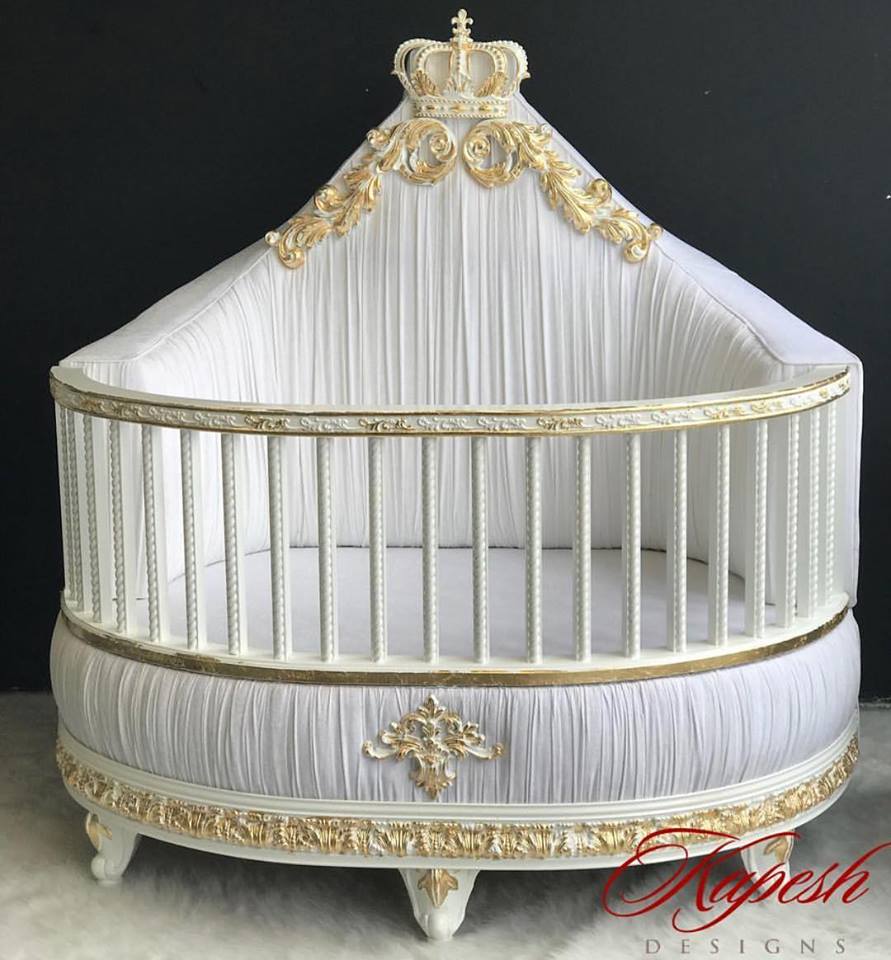 For a few years early in this blog's life, I published an annual list of the most expensive strollers, cribs, baby and children's clothes and maternity wear which I eventually compiled in a book called
Bellyitch 100
(you can get it
HERE
!).
The most expensive crib on that list was made by Art for Kids and cost $4,400.
Cardi B's custom made crib for her and husband Offset's daughter Kulture surpasses that one. The rapper took to Instagram to show off the crib which according to Vogue's research cost $4,500, retail.
"I didn't want to set the crib up until we moved but Offset set it up while I was in the hospital," she said. "It's just so gorgeous."
The crib's designers, Kapesh Designs, said on Instagram that this exact one was custom made, but the fact Vogue could find a similar product in stock on their website proves that claim may not be entirely accurate.however, they had a similar product still in stock.
This little Princess' crib adds to the crib's of kids from other famous celebrities like Kim Kardashian West's  $4,500 Vetro Lucite crib for her brood (Beyoncé and Jay Z are also allegedly fans of the minimalist baby furniture), while Serena Williams posted a picture of her daughter's rose gold crib by Incy Interiors to her Instagram story.
h/t Vogue