The second woman to ever be appointed to sit on the United States Supreme Court, Justice Ruth Bader Ginsburg passed away today at home after a long battle with pancreatic cancer and several other ailments and accidents.
Her legacy is lasting consiting mainly of her pro-women stances in her legal opinions and inspiring others through her own life and rise to the top of the highest court in the land.  Ginsburg was known for her scathing dissents against rulings by majority conservative justices and her once rigorous work out regimen after age 80.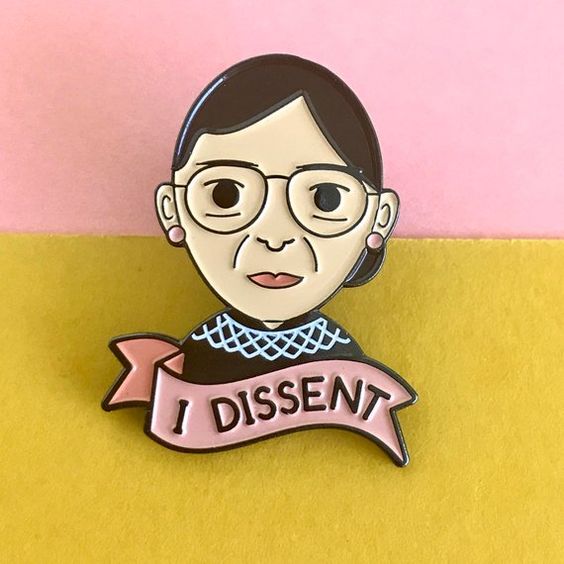 By the last few years, Ginsburg became a pop icon and was given the name "The Notorious RBG" after the late rapper The Notorious B.I.G. or Biggie Smalls (aka Christopher Wallace) because of her sharp rebuke of policies or practices that sidelined women.
Memes, artwork and photos of her downing a crown similar to the one worn by the Notorious B.I.G. during a 1997 portrait session—the rapper's last recorded photo shoot before he was shot and killed in Los Angeles three days later.
In addition to her legendery legacy, Ginsburg  also leaves behind some pretty prolific words that can inspire, motive and enlighten and uplift women, girls and people of all genders, races and creeds. Here are a select few sourced from my Pinterest Quotes page where you can find the original source which I will add later to this post.
Black and White photos are from the United States Supreme Court official archival photo history.