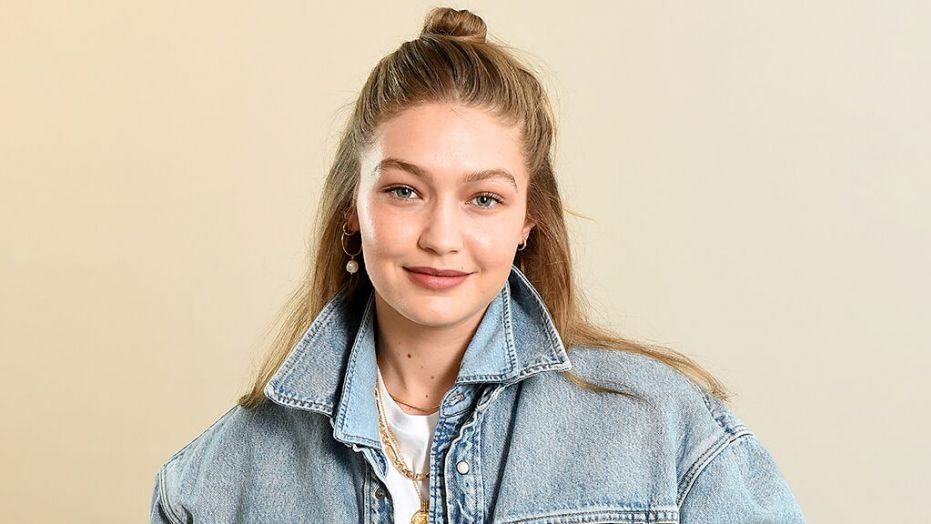 During her first official baby bump reveal this week, model GiGi Hadid said that she's kept her pregnancy private because it is"not the most important thing going on in the world" among topics like the coronavirus and subsequently the Black Lives Movement.
[Editor's note: it was quite a revealing share becuase back in April, we blogged about how the general public had become less interestED in celebrity news because the Covid-19 pandemic]
In an Instagram Live share on Wednesday, July 15th, the first-time mom-to-be replied to fans who wanted to know why she had not discussed or posted about her pregnancy before.
"That's a reason that I felt that it's not really something that I need to share apart from with my family and friends. Obviously a lot of people have lost lives due to [the] coronavirus that was in the beginning of quarantine and still happening," Gigi said in the video. "And then we moved obviously into the reemergence of the BLM [Black Lives Matter] movement, and I thought that our presence on social media should be used for that."
By the end of the brief but very transparent video share, Hadid opened up and lifted the top of her Holiday the Label pajama top to reveal her baby bump. [by the way the $245 PJs are sold out!]
"There's my belly y'all,"  she commented in response to some fans who earlier accused her during a Live Instagram with V-Magazine  that she was hiding her pregnancy with her flowing tops.
"Like it's there, it's just from the front it's different," she laughed.
The model also used the occasion of her first reveal this week to plug her 'Gigi Journal Part II' which features 32 exclusive pieces of art and writing from around the world that Hadid handpicked from over 20,000 submissions. The selected works make up the visual and written pieces inside, though Hadid painted the Journal's cover art printed in two special types of ink—solar-activated and glow-in-the-dark.
"The 64-page, limited-edition hardbound book channels a multitude of current issues—including but not limited to global public health crises and black Americans' ongoing struggle for equality," the sales page on V-magazine reads about the $55 journal. "V hopes that the Journal's diverse content, from creative writing to miniature sculpture to protest art, will not only encapsulate our current moment, but also help to initiate change. With Gigi as Guest Editor and Creative Director, this breakthrough special edition is a labor of love and a true keepsake."
A percentage of proceeds to be split among four organizations: Black Lives Matter, the NAACP, the ACLU, and Campaign Zero. Hadid will match the proceeds with a personal donation.
Gigi Hadid explains she's keeping her pregnancy private for now and shares a little look at her bump: "There's my belly, y'all. Like it's there." pic.twitter.com/kV6dmiJYcb

— Alyssa Bailey (@alyssabailey) July 15, 2020
She ended the video by revealing that she has been journaling about the pregnancy, taking photos and plans to share the journey later with her fans.
"I just am not rushed to do it, and I feel like right now I just want to experience it, and I write in my journal a lot," she said. "and I just don't want to worry about waking up everyday during my pregnancy and like worry about having to like look cute or post something."
Hadid's mom Yolanda Hadid revealed during an appearance on The Tonight Show with Jimmy Fallon  in April that she is expecting a granddaughter and that her daughter's due date is in September, adding that the "silver lining" of the coronavirus is that she and her loved ones are "able to be home and be together and really experience it day by day."
YOU CAN'T GET GIGI'S PJ's THAT ARE SOLD OUT BUT CHECK OUT THESE OTHERS: