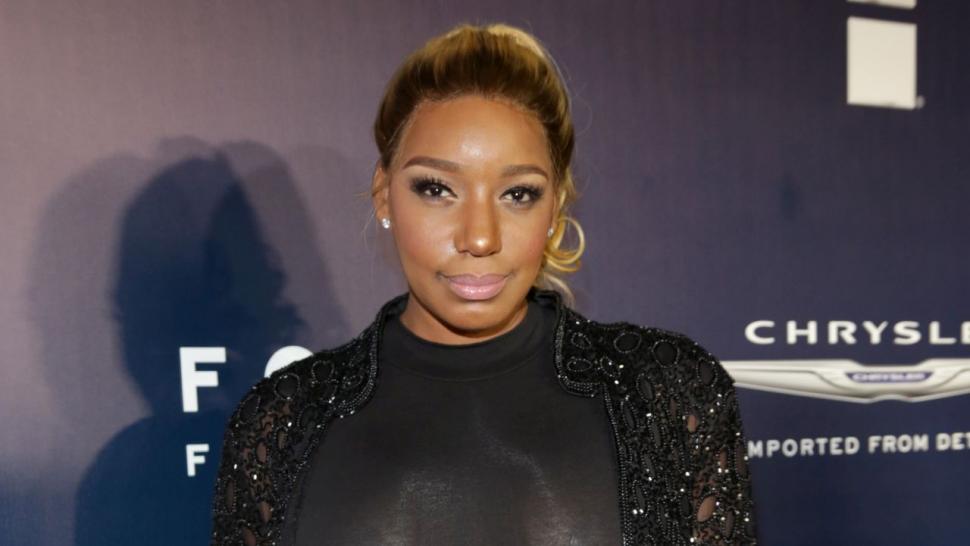 Writer Victoria Uwumarogie over at MadameNoire is calling out Real Housewives of Atlanta star Nene Leakes for making derogatory comments about two co-star nemesis when they were pregnant.
She pointed out that during the finale episode of the show this past Sunday on BravoTV, former castmate Kenya Moore attended an event celebrating the launch of Housewife Cynthia Bailey's Seagram's cooler while close to 9 months pregnant, at the time.
Leakes threw patronizing jabs to Moore who arrived in a bump hugging bodycon dress.
"Oh, my God. Doesn't she look amazing?! She looks amazing, honey. That body is beat, honey," commenting on Moore's size during the end of her pregnancy.
"She's going to have a buffalo, isn't she?" Leakes added.
Moore replied on live-tweeted the finale and called out the comments:
I'm having a buffalo… I'm going into labor. I'm pregnant what's her excuse… So nasty so rude. #RHOA

— KENYA MOORE (@KenyaMoore) April 1, 2019
Also, an episode or two prior this season, after an altercation in her home, Leakes allegedly called Williams a "lying a– big fat hungry b—h" and "big piggy with the busted shape," over text, telling her she needed to try dieting to lose weight.
Finally, during part one of the show's reunion episodes, she referred to still heavily pregnant Williams, as "so big over there," and called her "blimps."
READ Uwumarogie 's take down here!
Leakes previously apologized for wishing rape on a heckler during her stand up tour in 2017 and that same year viciously verbal attacking former co-star Kim Zolciack Biermann's daughter Brielle Biermann after the then 17-year old took snapchat video of water bugs while visiting Leakes' home during an event.