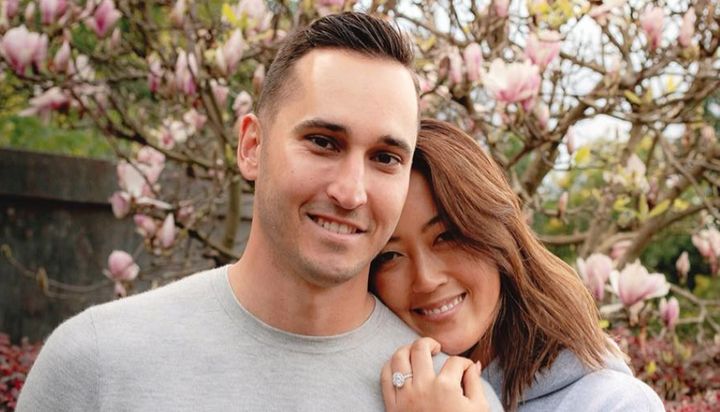 Five-time Ladies Professional Golf Association (LGPA) winner Michelle Wie is expecting her first child, a baby girl, with husband Jonnie West,  son of NBA legend Jerry West.
She announced the news on Instagram.
"Babygirl, we love you so much already and we just can't wait to meet you this summer!! #BabyWest ??" the 30-year old captioned a photo of herself and West both holding a pair of baby shoe.
A second photo is of the couple with their sheep dog wearing a "big brother" tee shirt.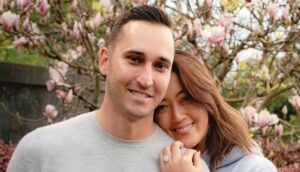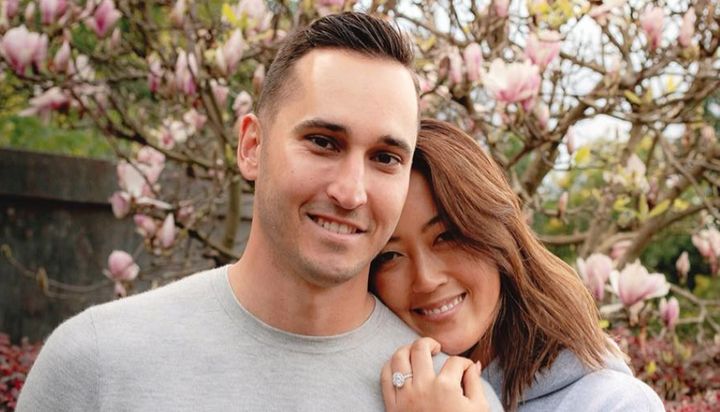 The couple married just last year on August 10 in Beverly Hills, California.  She had been doing TV commentating work for The Golf Channel and is scheduled to work for CBS during the Masters in April.
Last June, Wie, a prodigy who, at age 10, became  the youngest person ever to qualify for a USGA amateur tournament, said in June that she would take off the rest of 2019 season to try to heal the right hand on which she had surgery in the fall of 2018. She also has arthritis in both wrists.
Congrats!!