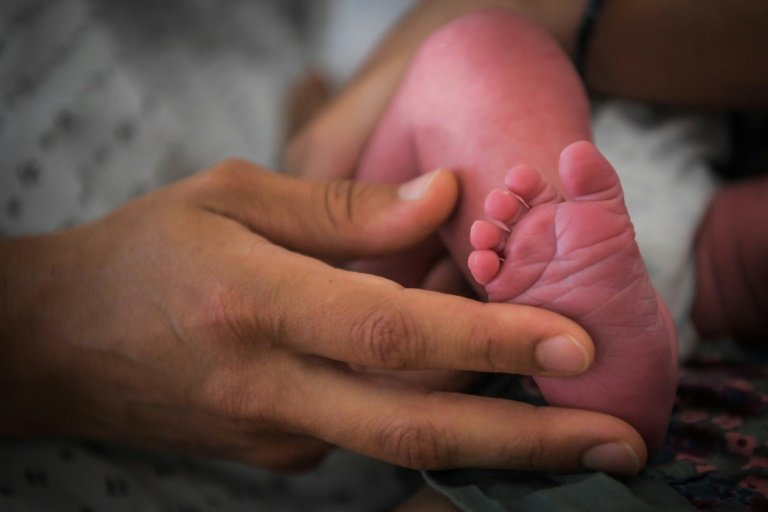 A year ago, a baby girl was born by caesarean section in a hospital in São Paulo, Brazil, after being conceived by IVF. What made the birth unique was that the child had been gestated in a womb transplanted from a 45-year-old woman who had died.
Births resulting from uterus transplants have been happening since 2014, but for all previous children conceived this way, the donor was alive. That, understandably, places severe limits on the availability of the organs. This demonstration, reported in the Lancet – that a uterus can be successfully preserved and transplanted from a deceased person – could relax the supply bottleneck for women otherwise unable to conceive because of uterine problems.
The recipient in this case was a 32-year-old born with a condition called Mayer-Rokitansky-Küster-Hauser (MRKH) syndrome. It affects one in 4,500 women and means that the womb fails to develop. Before she was given the transplant in 2016 it was unclear if a uterus could remain capable of gestating a baby if it had been deprived of blood supply for some time after the death of the donor. The baby weighed 2.5kg at birth on 15 December 2017, and both mother and child remain healthy. The transplanted uterus was removed from the mother during the delivery.
All this sounds like good news for women who, because of injury, illness, surgery (hysterectomy) or congenital conditions, would need a transplant in order to bear a child.
continue reading
Over 9 million people have enjoyed Bellyitch's Award-winning Celeb "bumpwatch" pregnancy and parenting blog. Trying to Conceive? Download our
FREE Fertility 100
ebook. Hunting for Top Maternity or Kids Brands? Our
Bellyitch 100
is the free resource for you. Baby Shower Shopping? Check out out
Top Picks on Amazon
or our
Gift Guides
.