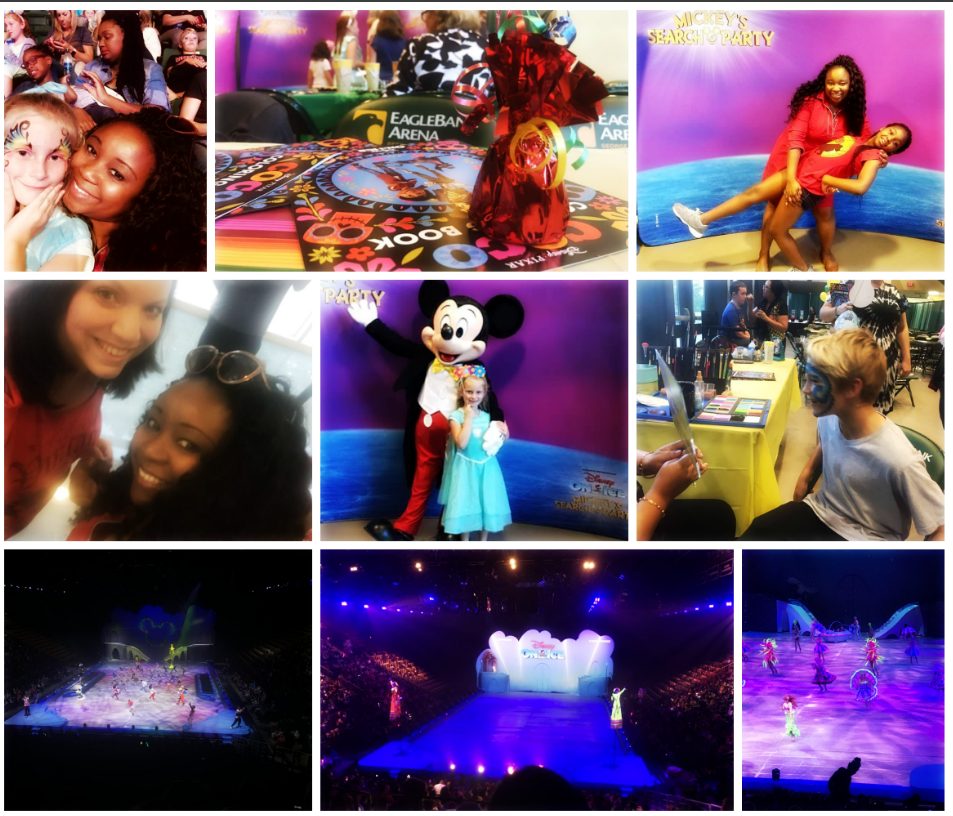 There is a brand new Disney On Ice adventure on tour and I was privileged to attend the opening night of the latest installment, "Disney On Ice Presents Mickey's Search Party" on October 3, 2018 with a few family and friends, and the winners of our giveaway!
Before the event, my daughter and I attended the media launch Disney's Coco-themed event and enjoyed a hearty Mexican inspired meal, popcorn, face-paining and a visit from Mickey himself.
After hobnobbing with fellow bloggers, we took out seat in the center to enjoy the presentation. The theme of the event was Mickey's search for the key to unlock Tinkerbell who gets trapped behind a door by Captain Hook's cronies. Throughout the night, Mickey, Minnie, Donald, Goofy and others pop in to intro a new mini Disney adventure where we, the audience, will uncover and retrieve elements that will help us free Tinkerbell.
As usual, I was blown away by the bright, ornate and expressive costumes. Each time there is a show, you never know which Disney story you will see performed on Ice so it is always exciting to anticipate, hope and guess what will be presented.
The aeriel acrobatics did not disappoint. The Beauty and the Beast, Coco, Little Mermaid segments all featured way above-ground dynamic performances. The Toy Story set blew me away with tumblers on a trampoline who returned later for the Aladdin part of the show.
My fave has to be the sugar-skulled face women perched high above swaying poles during the Coco bit.
It was interactive as well. A ginormous 30 feet ball bounced through the audience. We did the wave and popped bubbles during the Little Mermaid segment and ice flakes during Frozen set.
Overall, it is quite an adventure that must be experienced at least once by your kid if possible. The tickets are not expensive and were just $15 for opening night! You cannot beat that for exciting family fun and entertainment that your children will most definitely remember for their lifetime and thank you for.
The show has moved on from the DC MD area where I saw it and is in Baltimore thru October 14 as of this posting,but you can catch it at an arena near you by going to the Disney On Ice website!
Here is a snippet: