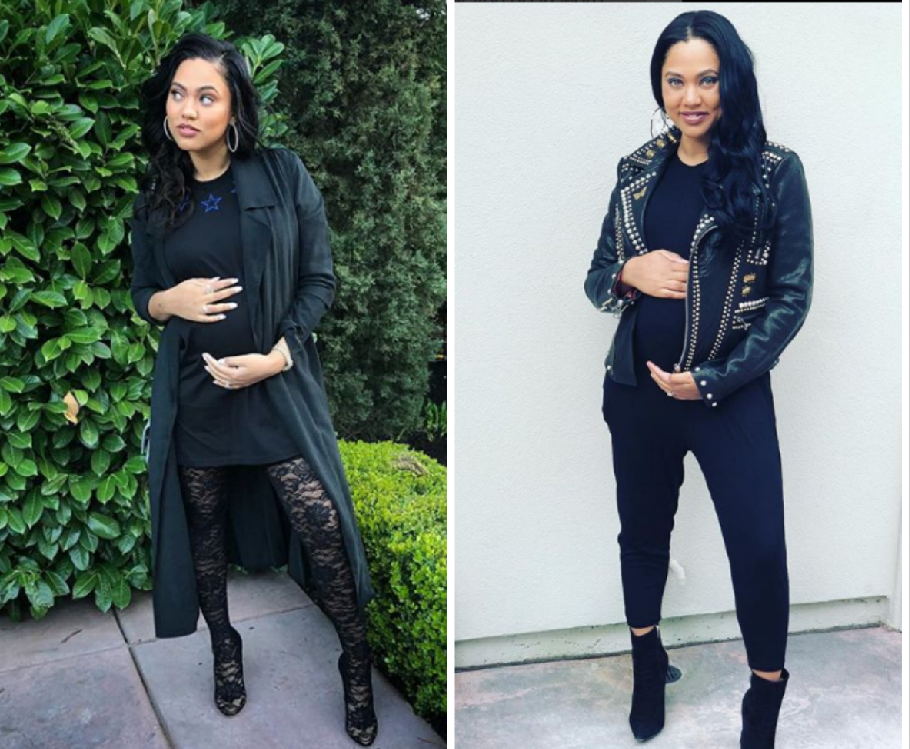 I often talk about how the expecting celeb women profiled on this blog stay very very active during their entire pregnancy!
Third-time mom-to-be Ayesha Curry is no different.
Fresh off the success of a best-selling cook book, a Food channel network show and a retail kitchenware line, Curry has announced on her Instagram that she and her family are launching a wine business called Domaine  Curry, and her restauranteur partnership with Chef Michael Mina are opening a new restaurant in their International Smoke chain in Houston.
She is also styling as she coasts into her last trimester in pregnancy and has time to cheer on her 5-year old daughter Riley who is a budding equestrian, and her husband Steph Curry who is 4-games deep into the Western conference NBA finals, and doing mommy and me fashion with her 2-year old daughter Ryan! Love it. Look: