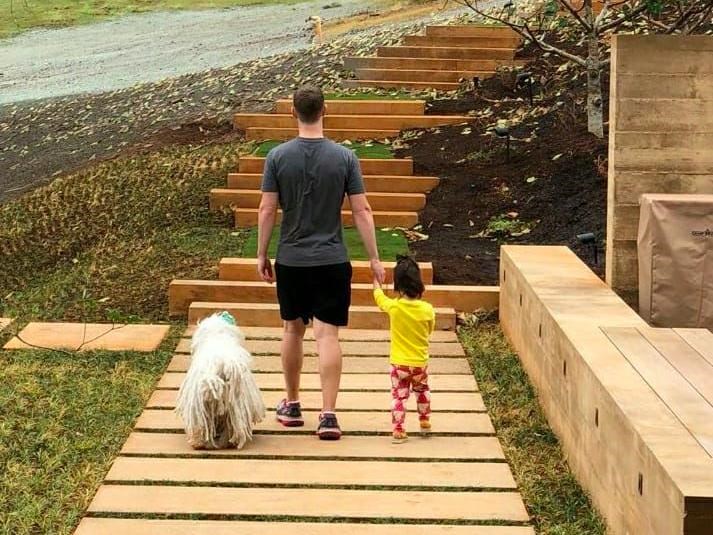 Facebook CEO Mark Zuckerberg and his pediatrician wife Dr. Pricilla Chan welcomed  their second daughter, August, ironically in the month of August. That month, he took a month of paternity leave off and he is off again for another month!
"I'm going on parental leave for December to be with August and Max, so you'll hear from me a little less," hecaptioned a photo of himself and older daughter Max and their dog walking away. "We have a couple more Facebook and philanthropy announcements this year and then I'll see you all in 2018!"
Photographs of Zuckerberg during his time off emerged on Daily Mail, where he is seen relaxing in Hawaii.
Consider the fact that America is the only industrialized nation which doesn't mandate paid leave for mothers of newborns. Of course, plenty private companies offer the benefit to new moms but it isn't required by law.  The concept of paternity leave is catching on and mainly among tech companies and other major companies.
Coca-Cola, American Express, and EY all offer paid parental leave. At Facebook, employees, regardless of gender, get four months leave after the birth of a child, a generous benefit by American standards.
While the US does have a federal law that entitles women to 12 weeks off after the birth of a child, there is no law requiring companies pay women during that time. And there is no law relating to working fathers after the birth of a child.