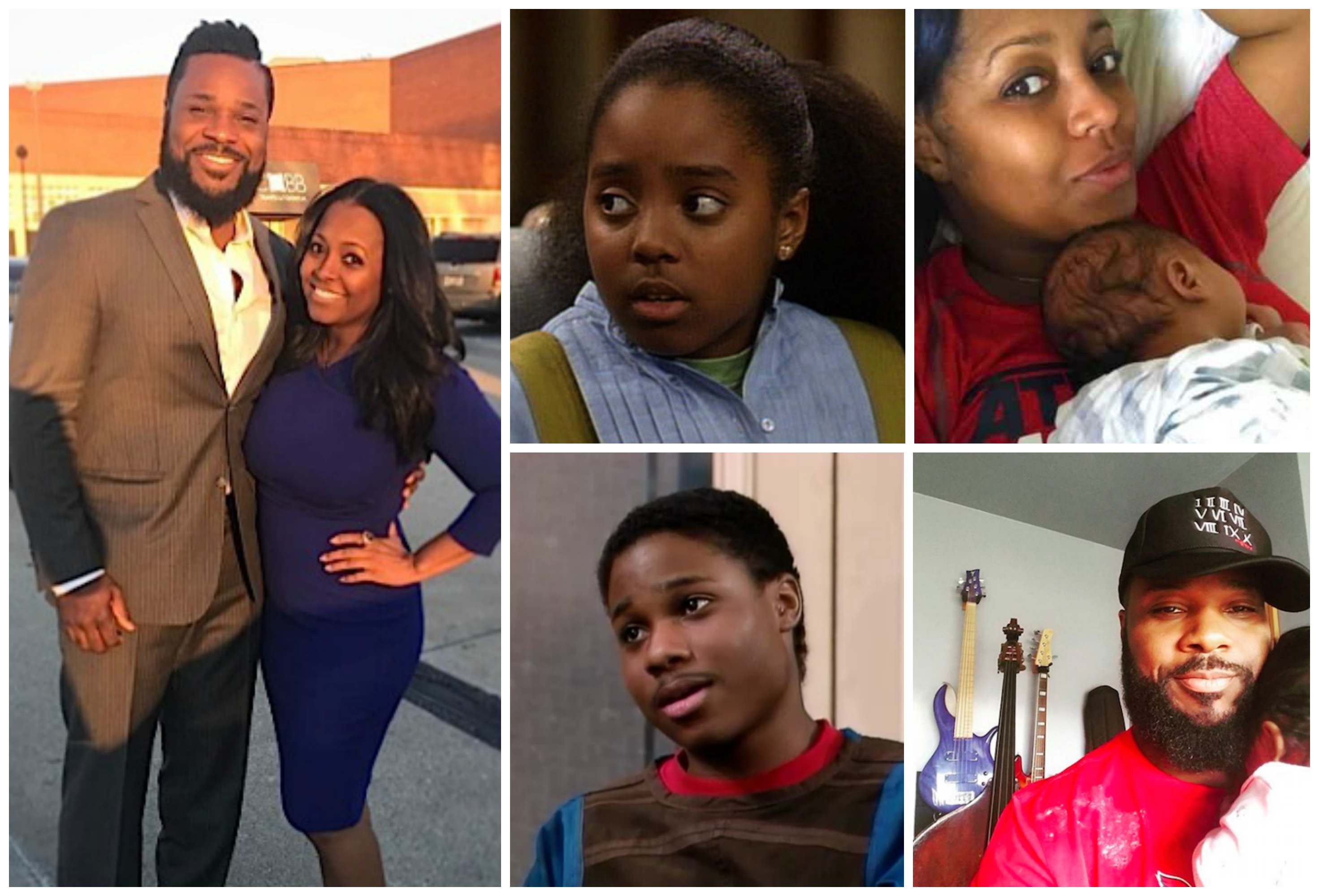 Man, can you believe Theo and Rudy Huxtable both became parents for the first time this year?
Yup, in January, Keshia Knight-Pulliam the actress that played the adorable youngest daughter on the popular 1980s sitcom The Cosby Show welcomed her first child, a daughter she named Ella Grace with her estranged husband, former NFL player Ed Hartwell.
Last month, Malcolm-Jamal Warner, who played the only son of the family, Theo Huxtable, and his girlfriend, reportedly a Connecticut attorney,announced the birth  of his first child as well. At the time, the star didn't share the sex of the baby but recently, he posted a photo of himself cradling his newest addition and revealing that she is a girl.
"Man, if ANYBODY else disrespected my St. Louis Cardinals shirt like this while I was wearing it there'd be problems!" Warner captioned the Instagram photo. "Only a dad in love walks around with his daughter's spit up on his shirt like it's a badge of honor! #droolandstool #happydaddy #happymommy #happybaby #lovedbabiesarehappybabies #alovinghomeisahappyhome."
When he made the birth announcement, he also shared the most adorable daddy-daughter photo.
"Peaceful time with family takes on a whole new meaning now," the new dad captioned the skin-to-skin image cuddling with his newborn.
Warner famously dated one of our blog faves Regina King for a long time in the late 2000s before breaking up. 
Photo: Instagram, YouTube Screenshot