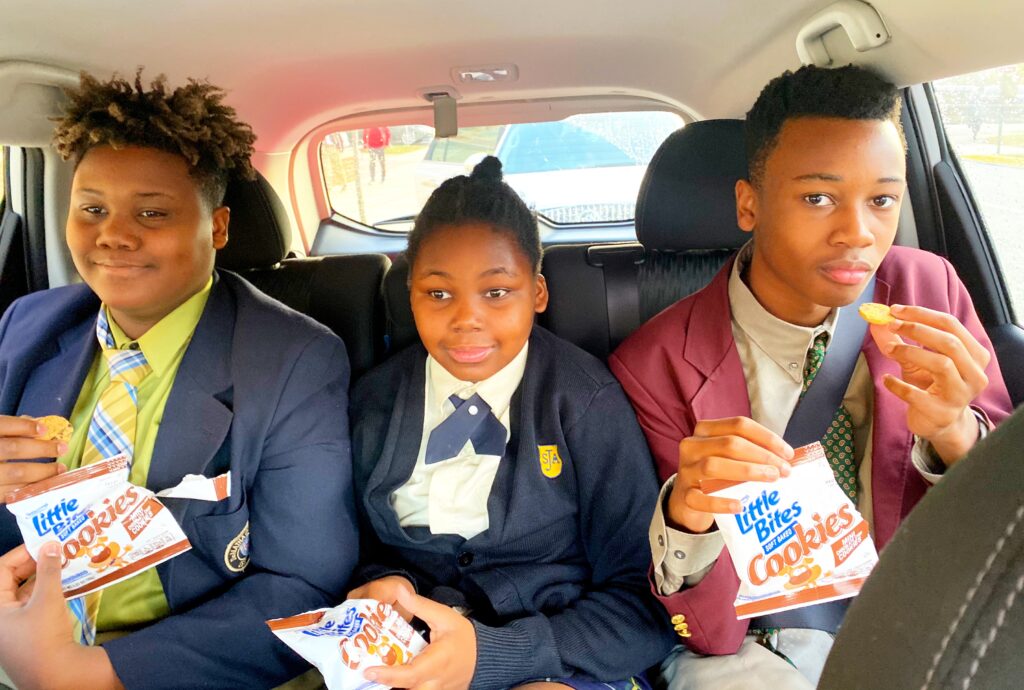 When I was a child, I used to look forward to going to my baby sitter's home because she always had a box of delicious Entenmann's pastry on her coffee table. If I behaved, I could count on getting a yummy slice of pound cake or a half a donut.
Fast forward to the here and now and the brand is still producing delicious pastries and coming out with new ones.
For example, it has released new Little Bites® Mini Chocolate Chip Cookies. I received a sampling to test out on my brood and a gift card in exchange for our honest assessment and I must say they were a hit!
The cookies are smaller than the regular mini chocoloate chip cookies that are in the box and comes with 6 packages of about 6-8 cookies.
At 200 calories total with 26 carb grams, we've been careful to just nibble two at a time but when done the entire package will walk away with 2 grams of protein, 1 gram of dietary fiber and 6% of our recommended dosage of iron (for a 2,000 calorie diet)
My kids (17, 14, and 11) enjoy them as an after school snack!
Learn more about Entenmann's entire family of snacks and pastries by visiting the links below:
If you'd like to win three $5 coupons to test them out yourself and a $25 VISA Gift card, checkout my Twitter later today.
$15 of Entemman's Products and $25 Visa Gift Card