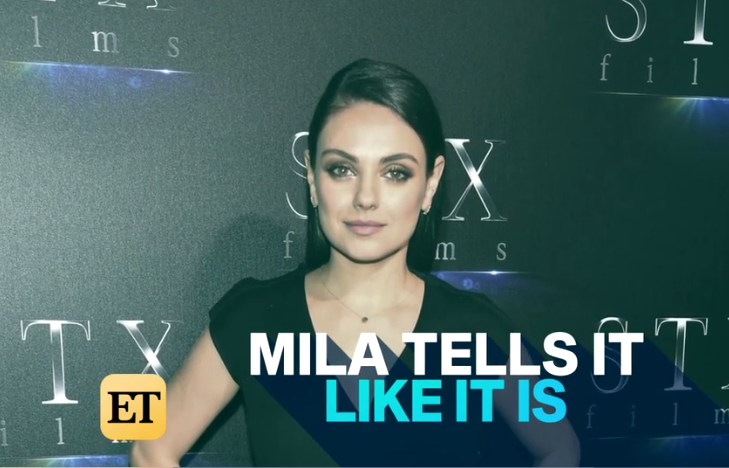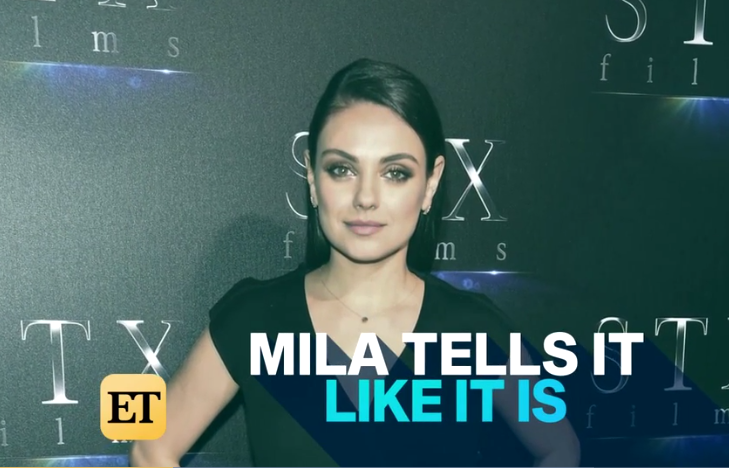 I love celeb mamas who keep it real, including A Bad Moms Christmas star Mila Kunis who recently opened up to ET about a variety of topics from family, the holiday traditions, to shedding baby weight and I'm here for it all!
You can catch a video of the interview here!
But among my fave parts include when she responded to the question about how she lost her baby weight after the birth of her now 10-month old son Dimitri. (She and husband actor/investor Ashton Kutcher are also parents to 3-year old daughter Wyatt). She didn't mince words.
 "Lots of gym-ing. I hate someone who's like, 'This is all natural.' Bullsh**. It's not natural." Ha! Love it! That's right!
Also, it was like re-living watching moments from scenes of her role in the original Bad Moms when she got stressed out about raising her fictional children to be good people when she said this:
"Yeah, we're not gonna raise a**holes. There's enough a**holes in this world! We don't need to contribute. But, you know, there's some nice people."
Amen sister!
I too come from a inter-religious family that celebrates many holidays and my husband grew up in a country, Trinidad, that celebrates Hindu, Christian, Muslim and several other religious as public holidays, so I could dig her answer on how her family celebrates the holidays:
 "I come from communist Russia, where you're not allowed to be happy, so my holiday traditions are 'be quiet.' Coming to America is when you realize Christmas has a magical quality to it. In Russia, back in the day, it was a very religious holiday, so you don't celebrate Christmas if you're not Christian and if you're not at Mass. So, I being Jewish, was like, 'Christmas is not for you.' We come to America and we're like, 'Christmas is so inclusive.' We literally bought a Christmas tree. So as far as tradition goes, my family's big on any excuse to get the family together and get drunk. Whether it's Easter, which we've now all accepted into our Jewish household, or Christmas, it doesn't matter. It's all family time, but having kids, we're building up our own little versions of tradition."
Very cool.
Kunis is a woman and a mom right after my own heart! <3 Can't wait to see her again in A Bad Mom's Christmas! Loved the first movie so much!