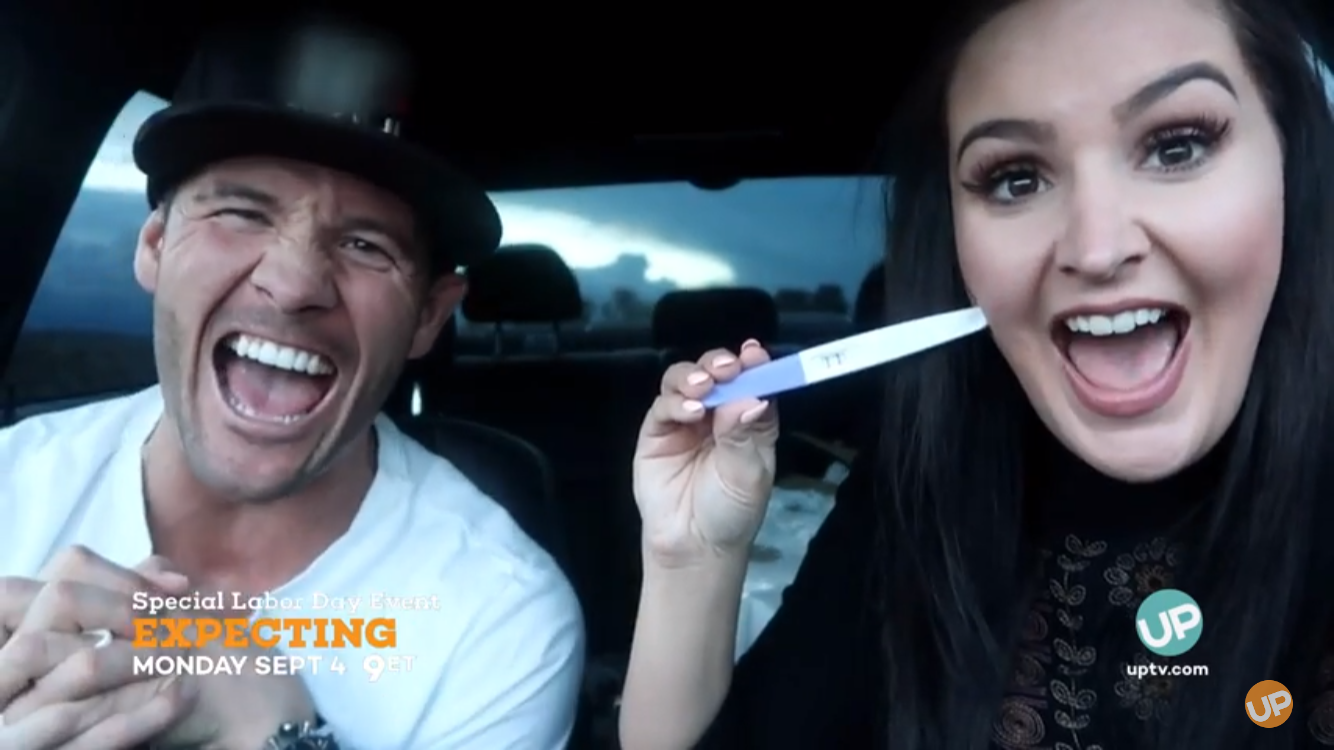 In a new innovative show on the UP family cable network, three expecting couples capture their experience in a groundbreaking reality TV/docu series, called Expecting.
There are no producers, editing or major production. Just the couples sharing their moments, themselves! lol
The show riffs off the idea that modern expectant parents often go online to post, view and share every pregnancy milestone from positive test results, to the frantic drive to the hospital, to the main event itself.
According to a press release, "Expecting is the first show that asks couples to turn the lens on themselves, to give the audience a peek into one of life's most exciting and personal journeys. With unprecedented intimacy, viewers witness the highs and lows culminating in one of life's biggest moments."
In the pilot, viewers will follow the journeys of
Kelsey
and
Corbin
Scott
of Portland, Oregon;
Tia
and
Tre
Patterson
of Atlanta, Georgia; and
Ashley
and
Thomas
Hughes
of Pleasant View, Utah.
Expecting is produced in partnership with Entertainment One (eOne). Executive Producers for eOne are Aynsley Vogel, Cal Shumiatcher and Jessica Mathies.
Expecting will premiere on Labor Day, naturally, will be followed by an all new Bringing Up Bates Babies Special at 9:30 p.m. ET on September 4th.