Second-time mom-to-be Jessie James Decker channels her preggers celeb fore-mothers in the video for her song, "Flip My Hair".
In the video, the country singer is flanked by other expecting women with similar sized baby bumps, hair length and texture as Decker's  dancing seductively in black unitards to her very catchy song. I love it!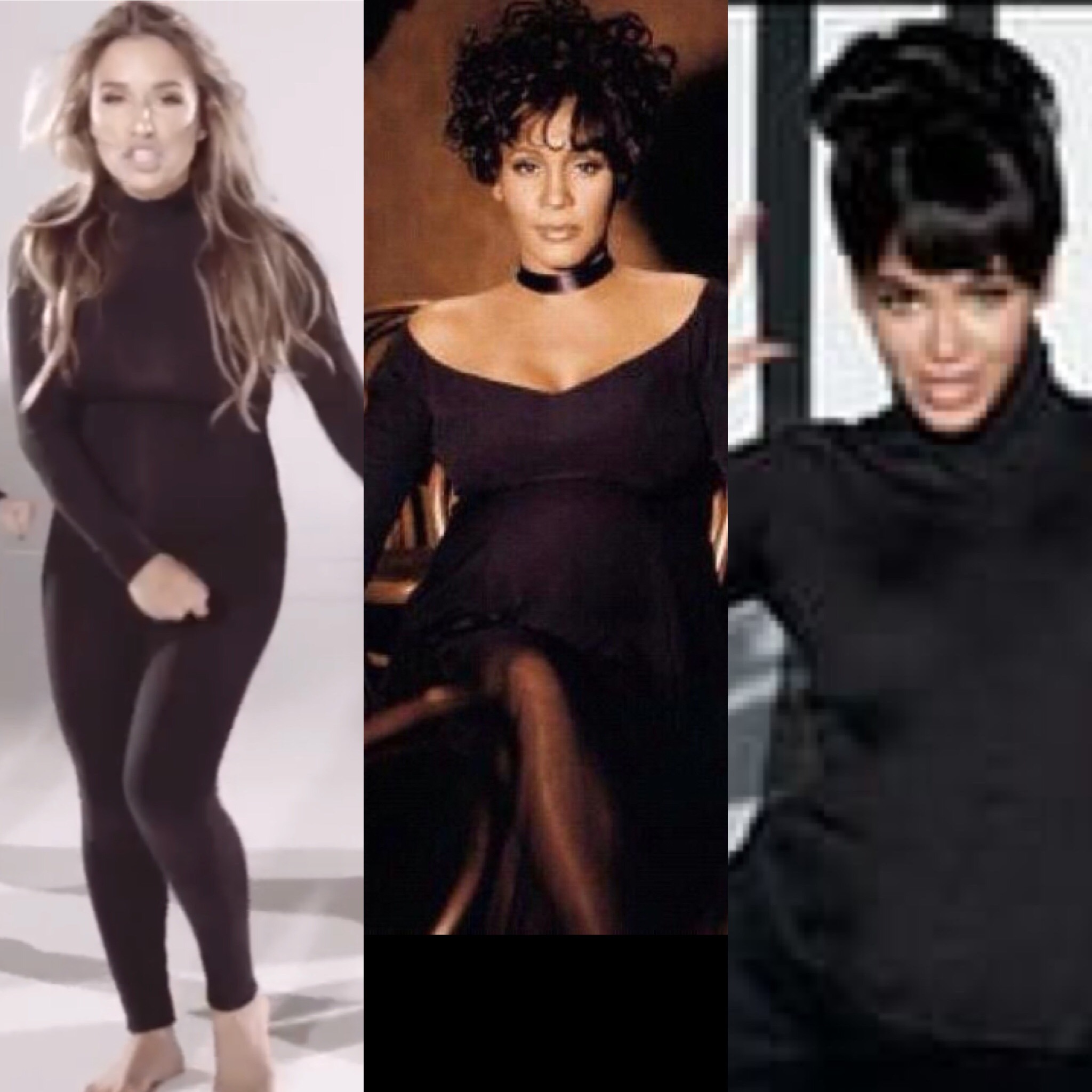 It reminds me of the late Whitney Houston, Beyonce and Deborah Cox, other singers who each wore black turtleneck looks while about 6-months pregnant in their respective music videos of yesteryear.
Decker, who is married to NFL's Tennessee Titans wide receiver Eric Decker,  said she loved the way she felt shooting the video.
"I've never felt sexier or more confident than I did during this music video shoot," the country singer and reality TV show alum captioned a snippet of the video posted on her Instagram account. "I  wanted to showcase that no matter where you are at in your life, shape, or size you can exude that confidence and sexuality in your womanhood!"
"I wont dive deep into the meaning of the lyrics except that I'm sure you can figure out for yourself how I was feeling when I wrote this song! Now girls take any of that negativity or any of the haters and #flipyourhair (directed by @dallaswilson8) (written by me, @alyssabonagura and @micahwilshire) (produced by @danlordagee) (choreographed by @lifewiththewalkers)."
I am here for it.
We saw quite a few haters in the captions to the video who obviously do not appreciate the fact that pregnancy doesn't stop a woman from feeling sexy or expressing her sensuality.
She looks great and the video is so fun and it looks like they had a great time producing it.
Others criticized her for not having racial diversity among the other women in the video with her.
I don't know about that.
In fact, I think she needed to have other women who look like her because perhaps the video director was aiming for a look like Beyonce's in her 2011 Countdown video she did  while 6-months pregnant with her daughter Blue Ivy.
The monolithic series of Bey in a row like here have a very explicit visual effect:
Decker and her dancers even start in chairs, similar to how Bey ends her video tho no shade because even Mrs. Knowles' video was accused of being  rip off of choreographer Anne Teresa De Keersmaeker's work. All work is inspired by others, right?
Watch the video: