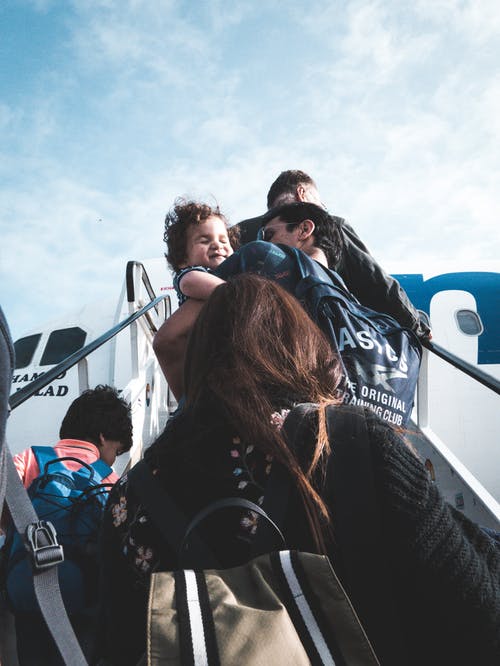 The TSA quietly updated its website to allow parents to carry on CBD containing products for their children with epilepsy and other conditions that rely on CBD for treatment.
The United States Transportation Security Administration quietly updated its rules to permit parents of children with epilepsy to bring Food And Drug Administration-approved medical marijuana products as well as certain types of CBD-containing medication and products on carry on planes.
NBC News reported that the agency changed the rules last weekend and updated the language on its website.
CBD products that contain any THC, the psychoactive compound in marijuana that gets you high, will not be permitted, nor will recreational marijuana products that contain THC.
NBC News pointed out that it's not clear how the TSA plans to test products for the presence of THC; the agency says it would refer those cases to law enforcement.
The TSA updated the "What Can I Bring" section of its online regulations to reflect news of an FDA-approved epilepsy medication containing CBD oil.
"TSA was made aware of an FDA-approved drug that contains CBD oil for children who experience seizures from pediatric epilepsy," the organization confirmed in a statement to Fox News. "To avoid confusion as to whether families can travel with this drug, TSA immediately updated TSA.gov once we became aware of the issue."
The CBD products must be hemp-derived, and must meet the criteria described by the 2018 Farm Bill. 
It hasn't been easy for parents.
Last year, British airport officials seized CBD oil from a 12-year old who has epilepsy though the boy's mom is still fighting officials over there for the decision.
A consumer reports study found that more than a quarter of people in the U.S. say they've tried CBD—a compound in marijuana and hemp that doesn't get you "high" for a slew of mental and physical reasons. One out of 7 of those people said they use it every day.
CBD oils, or cannabinoid oils which are usually derived from the Cannabis sativa plant, are often sold as relaxation or pain-relief supplements
In June 2019, the FDA approved "Epidiolex (cannabidiol) [CBD] oral solution for the treatment of seizures associated with two rare and severe forms of epilepsy, Lennox-Gastaut syndrome and Dravet syndrome," the FDA wrote in a  press announcement.
The legality of CBD oils containing trace amounts of THC currently varies from state to state.
The TSA will be briefing its officers on the new policy regarding the FDA-approved drug.
The "medical marijuana" section of the guidelines now says "products/medications that contain hemp-derived CBD or are approved by the FDA are legal as long as it is produced within the regulations defined by the law under the Agriculture Improvement Act 2018."
Medications fitting that description can be packed in both checked and carry-on luggage — albeit with special instructions.
"Possession of marijuana and certain cannabis-infused products, including some Cannabidiol (CBD) oil products, remain illegal under federal law," the TSA added in its emailed statement to Fox News.
"TSA officers are required to report any suspected violations of law, including possession of marijuana and certain cannabis-infused products."