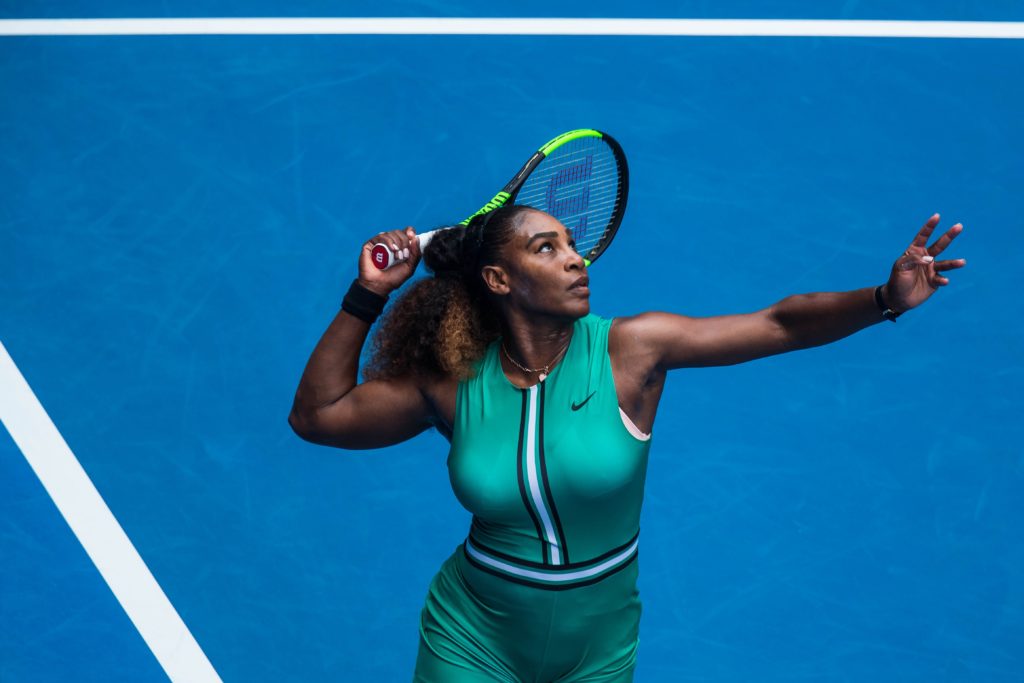 Serena Williams delighted fans around the world with an uplifting message in the wake of her surprise defeat at the French Open this week.
The 23-time Grand Slam winner is an inspiration to moms everywhere as she continues to excel after giving birth to Alexis Olympia Ohanian Jr. in September 2017.
She is now 37 years old and most players would have retired by now, but Williams continues to compete at the highest level. She slumped to a shock loss to world number 37 Sofia Kenin this week, but she was praised for her response.
"Yesterday was not my day," she wrote in a heartfelt Instagram post. "But it's about getting up time and time again after you fall. Here's to a multitude of tomorrows."
Eva Longoria and Ciara were among the celebrities to salute her message.
Williams suffered a pulmonary embolism after giving birth, leaving her bedridden for six weeks and delaying her return to training, but she has continued to excel and she finished runner-up at the US Open last year.
That followed victory at the 2017 Australian Open while pregnant, showing just what a magnificent competitor she is.
Leading betting sites like sportsbetting.ag rank her among the frontrunners to win Wimbledon and the US Open later this year, and it would be a brave tennis fan to bet against her.
She is widely regarded as the greatest player of all, having secured the most Grand Slam titles in the Open Era, and she is just one behind Margaret Court, who has 24 Grand Slams, on the all-time list. If she can win one more Slam she will move level with Court and that would be an amazing story for an athlete that serves as a tireless champion for all mothers.
Yet Williams has also faced a great deal of criticism this week after Australian clay court specialist Dominic Thiem was ousted from his press conference in order to make way for her.
She wanted to get her post-match press duties over and done with as quickly as possible after her defeat to Kenin, but she was told that Thiem was using the room.
After further talks, officials decided to kick him out to accommodate Williams, prompting a furious reaction as he accused her of having "a bad personality".
"I don't really get it, seriously," he said. "I mean, what the hell? No, but it's a joke, really. I have to leave the room because she's coming? It doesn't matter if it is me who sits in there, even if a junior is in there. I am 100% sure Roger Federer or Rafael Nadal would never do something like that."
Eurosport pundit Annabel Croft slammed her behaviour and demanded she apologize to Thiem.
"It is a question of who is in charge here. It is unbelievably disrespectful to a man that is still in the draw," said Croft. "She should be made to wait an extra five minutes until finished. Had it been a role reversal there would have been absolute uproar. It's just appalling."
There has been no response as of yet from Williams, but it could be a misunderstanding.
Some say she asked for Room 2 and not for Thiem to be moved, and the organizers just decided to evict the Austrian from the main room. Staff at the French Open have questions to answer.
Williams also had every right to be keen to get media duties out the way as quickly as possible.
She had lost and she would have been desperate to get back to her daughter as soon as possible, so everyone should give her the benefit of the doubt and let her get on with dazzling on court and being a great mom.