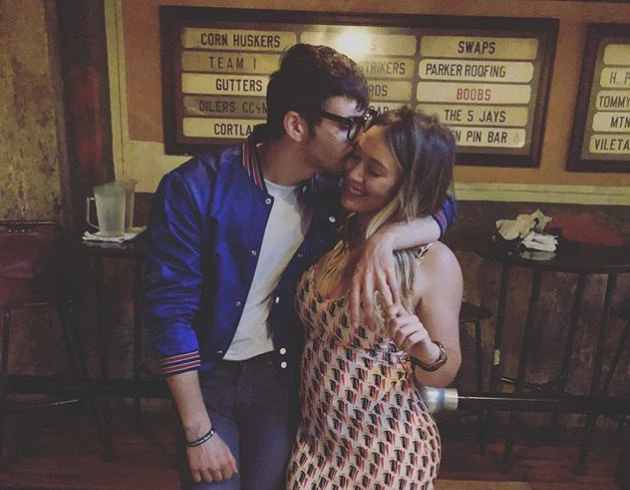 Hillary Duff is expecting her second child, a daughter this time!
The Younger actress announced the news on Friday.
"Guess what guys! @matthewkoma and I made a little princess of our own and we couldn't be more excited!!!!!!🤰🏼👶🏼🎀," the former child star announced on her Instagram account.
The Lizzie McGuire alum told the ladies of The Talk  last December that her off again on again beau musician Matthew Koma was definitely on.
"It's going so great," she said of their relationship, adding, it's "the third time that we've dated…Timing is such a big deal… third time's a charm!"
Seriously!  You cannot get any more "on" than welcoming a first child together. In doing so, they are also making a big brother out of Duff's 6-year old son Luca Cruz whom she welcomed with her ex husband  professional hockey player ex husband Mike Comrie.
For the Duff family, there will be a lot of little girls running around.
This news follows the birth of Duff's second niece Lulu Gray on Tuesday.  Her sister Haylie Duff welcomed  her newest little one into the world. She and husband Matt Rosenberg  are parents to  first daughter Ryan, born in 2015.
Congrats to the entire family which is definitely getting bigger when you count the cousins.
If you'd like to know more insider tips, want a critique of a site you've created or if you are interested in starting a blog or website yourself but do not have the time, patience, bandwidth, know-how or ability to get it done, let me set it up for you and train you on how to keep it going with my "Do-It-For" you consulting service,
Visit my Personal Consulting Site and Book a spot today!