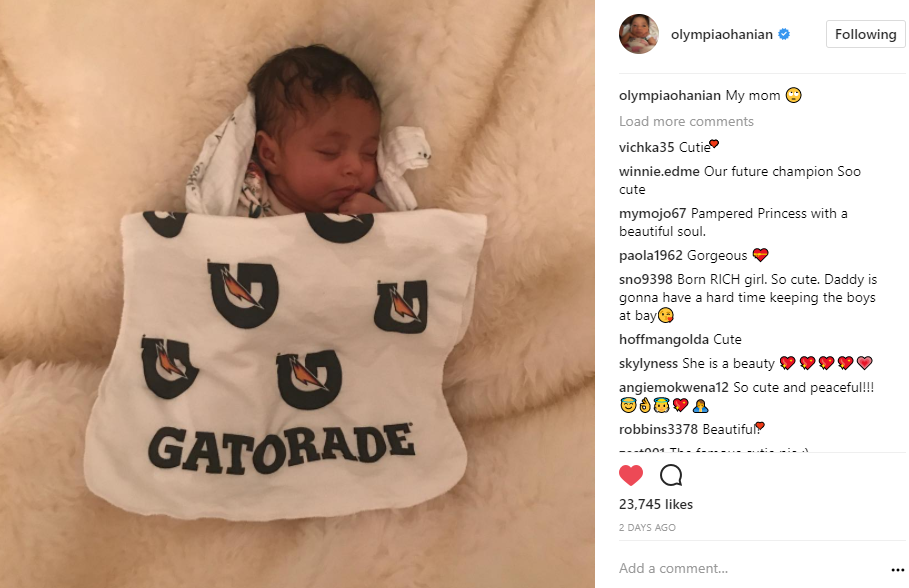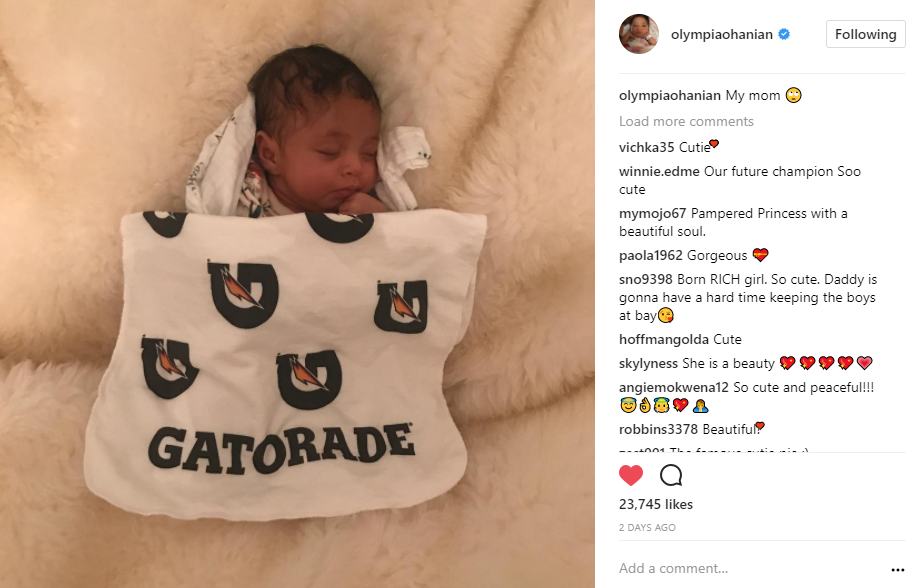 Ever since Serena Williams and her fiance Alexis Ohanian created an Instagram page for their newborn daughter Alexis Ohanian, Jr, we've been waiting for it to get verified status!
We checked and now the sweet gorgeous baby girl, whose initials are AO, same as the initials of the Tennis Grand Slam championship her mom won while pregnant with her, Austrialian Open, has been verified.
With this status, the baby girl follows behind singer and dancer Teyana Taylor and NBA's Cleveland Cavalier player Imani Shumpert 's daughter Iman Tayla Shumpert Jr who not only has had a verified account since a baby but is also a female junior, named after her dad — just like Alexis! (Great trend!)
Other  celebrity babies with verified Instagram pages include reality TV star, singer and businesswoman Kandi Burruss's son Ace Wells Tucker; record-breaking winning Olympic Swimmer Michael Phelps; son Boomer Phelps and, Chanel, daughter to reality TV star Cocoa  Austin and her husband Ice T.
Alexis Jr already has close to 70,000 followers already and is right behind Ace Tucker who had over 100,000 when he was just 8 weeks old.
Check out their accounts below:
That adorable cherubic doll was followed by the star of the Olympics coverage, Boomer Phelps. The son to swimming legend Michael Phelps and his fiance Nicole Johnson has over 630,000 followers on his verified page.
 He even has his own music video set to a recent photo shoot. Too cute! He is a star already!
Those two have set the bar a bit higher for other popular celebrity babies with major followings like Ace and Baby Chanel, daughter to Cocoa  Austin and Ice T.
By the way, this Tennis fan claims to have predicted the name and she may be right because she has receipts to prove that Alexis follows her tweets! Nice!
Girl name: Alexis Jr – cuz why only boys get to be juniors? https://t.co/l8hDmnS9oz

— WTA Tea (@WTATea) June 16, 2017