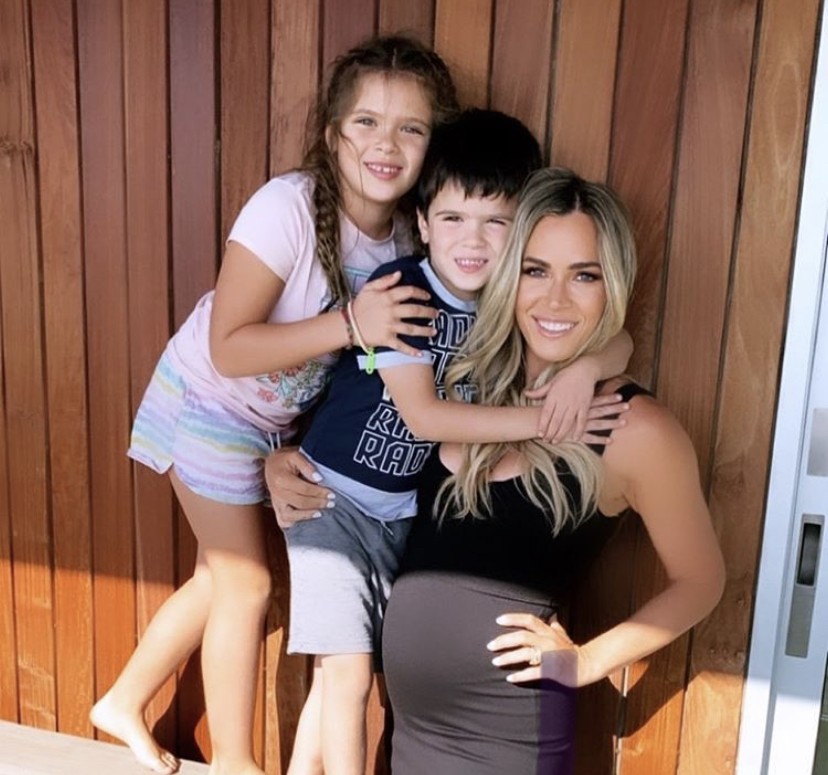 Another housewife from Bravo TV The Real Housewives franchise is expecting a baby; this time Teddi Mellencamp from the Beveryly Hills franchise.
It's baby number three for the Real Housewives of Beverly Hills star and her husband Edwin Arroyave.
Teddi, whose famous dad is 80s rock star John Cougar Mellencamp, shared a recent bump progression photo with her kids. The fitness pro posted a bump progression photo of herself in a bump revealing LBD body con dress while posing with her two kids, 6-year old Slate and 5-year old Cruz this week.
"When I first had Slate, I was driving myself crazy going to every 'Mommy & Me' class I could find online! If you know me, you know I can barely stand driving down the street, but I was determined to meet other likeminded moms," she wrote in a post promoting the Peanut app and website in a sponsored post. "Luckily, I was eventually able to find my 'mom tribe.' And then when I got pregnant with Cruz, most of those mamas were expecting as well."