Sponsored post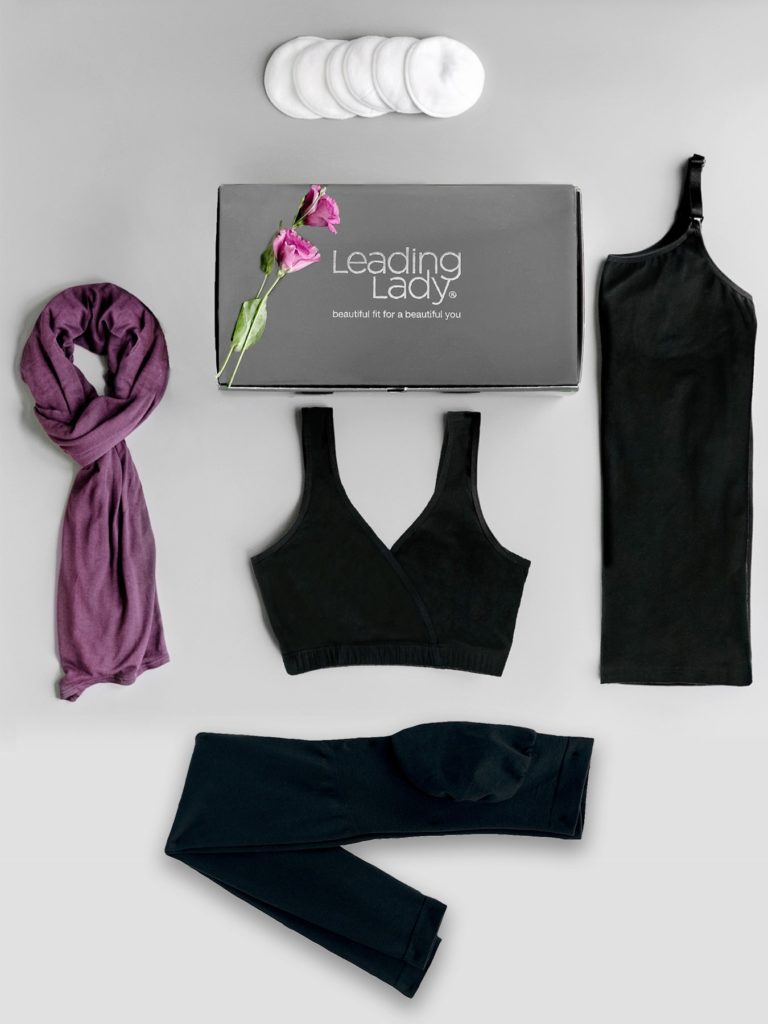 Expecting moms, this is the nursing starter kit you need before your baby arrives or you need to get if s/he's already here!
Leading Lady, one of the most trusted brands in intimate apparel with over 78 years of experience, has a curated box of all the essentials you need to start breastfeeding in one convenient package.
Its "New Mom Gift Box" includes a classic black nursing cami, a bamboo crossover sleep and leisure nursing bra in black, a nursing cover that doubles as a trendy scarf, and a 6-pack of washable nursing pads, and comes in sizes Medium to 2X. All of this for just $74.95 though it's on sale for $49.95 as of this post!
Here is what you get in more details:
NURSING CAMI (BLACK): This soft cotton nursing tank top with a built-in nursing bra features an inner sling, easy one-handed clasps, and drop-down front for convenient breastfeeding. Flexible fabric and the perfect length make this nursing top ideal during pregnancy and postpartum.
BAMBOO CROSSOVER SLEEP BRA (BLACK): A breezy design and cooling properties of this bamboo-infused sleep bra is perfect for new moms who are breastfeeding around the clock.
NURSING COVER: Our adorable breathable nursing cover offers a discreet breastfeeding solution for you and your baby. It transforms into a stylish scarf for convenience when you are not feeding.
NURSING PADS (6-PACK): Environmentally-friendly washable nursing pads will prevent embarrassing leaks and keep you dry and comfortable. They slip easily into nursing bras and nursing tank tops and can be reused after laundering.
MATERNITY SUPPORT LEGGINGS WITH PATENTED BACK SUPPORT: Patented 2-in-1 seamless design features a built-in maternity support band that provides soothing back support and helps improve your posture. Leading Lady' Maternity Support Leggings also have flexible support zones that smooth and shape your sides and back for a sleek maternity. 
Get and Give Back!
This upcoming Breastfeeding Week, August 1-7, Leading Lady will continue its Annual Nursing Bra Donation Program that provides thousands of nursing bras to mothers across the country, especially to new moms who could not otherwise afford them.
This year, Leading Lady pledges their BIGGEST DONATION EVER of more than $600,000 in nursing bras. Join their celebration on social media and show your support for breastfeeding!
Support the campaign by following the hashtag and brand on
Facebook: @LeadingLadyBras, #LLGives #APerfectFitForEveryBody #WBW2019
Twitter: @LeadingLadyBras
Instagram: @LeadingLadyBras, #LLGives #APerfectFitForEveryBody #WBW2019
If you purchase an item from Leading Lady.com, use promo code BELLYITCH25 at check out for 25% off either entire purchase
But Before then, you can Enter to Win a Leading Lady New Mom Nursing Gift Box for yourself or to Gift to a Friend who is Expecting or is a New mom! Retail value $74.95!
ENTER BELOW thru July 24th! Open to US Residents Only!
a Rafflecopter giveaway
Good Luck!