Bellyitch Rewind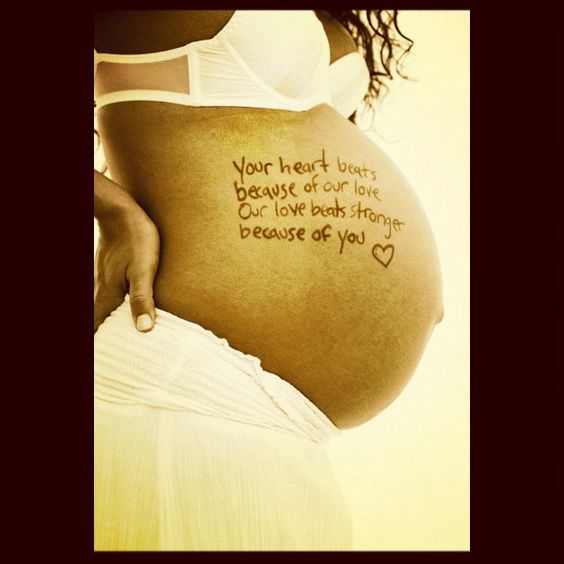 In a very brave and courageous promotion of breastfeeding, singer Eric Benet, shared a photo of his newborn daughter Lucia nursing on his wife Manuela Testolini via Instagram, a new innovative and popular iPhone app used for enhancing and sharing images with friends.
Lucia was born on December 21, 2012 E! News reports.
Ideally, people who see this image would be encouraged and understand how natural and beautiful the act of nourishing a child is. Sadly, breastfeeding isn't always celebrated and appreciated, even though research says that breastfeeding is the best for newborns and babies.
According to the Centers for Disease Control, 26% of babies are never breastfed. Breastfeeding is healthy and is used to transfer critical antibodies and immunity to babies. The benefits of breastfeeding are endless.
According to the American Academy of Pediatrics research, human milk feeding decreases the incidence and/or severity of a wide range of infectious diseases including bacterial meningitis, bacteremia, diarrhea, respiratory tract infection, necrotizing enterocolitis,otitis media,urinary tract infection, and late-onset sepsis in preterm infants.
In addition, postneonatal infant mortality rates in the United States are reduced by 21% in breastfed infants and research indicates that breastfed babies
The CDC also reports that African Americans are less likely to breastfeed their children. The Joint Center for Political and Economic Studies report that Blacks stop breastfeeding sooner than other races, setting up their children for higher incidences of illnesses and diseases that non-breastfed children succumb to at a higher rate than those who were nursed. The report links higher rates of infant mortality and low birth weight to lack of breastfeeding.
There is a taboo about it among the black community, perhaps, and those who nurse for too long are not encouraged and are sometimes egged on to stop breastfeeding after a few weeks or months. Shorter breastfeeding times are also linked to low income mothers who have to report to work earlier and have shorter maternity leave and/or work in settings where they do not have a private place to pump and store their milk for their babies.
Kim Durdin-James, national president of the African-American Breastfeeding Alliance (AABA), summed it up well in saying, "In the best of times, breastfeeding is the optimal feeding choice for young children because it provides babies with all vital nutrients for growth and development, but in times of disaster, breastfeeding can mean the difference between life and death."
So Benet sharing this image may spark dialog and conversation about nursing. Unfortunately, some may see it as over-sharing and too private an image to be sharing with the world.
But if the purpose was to share with the world a piece of two of his most favorite girls (his mom and daughter India probably being other favorite females) doing a natural act that is his prerogative and he should be celebrated and applauded for doing so not discouraged and lambasted.
A few weeks before the birth, Benet tweeted this wonderful belly pic of Manuela:
It reads: Your heart beats because of our love Our love beats stronger because of you. Lovely!