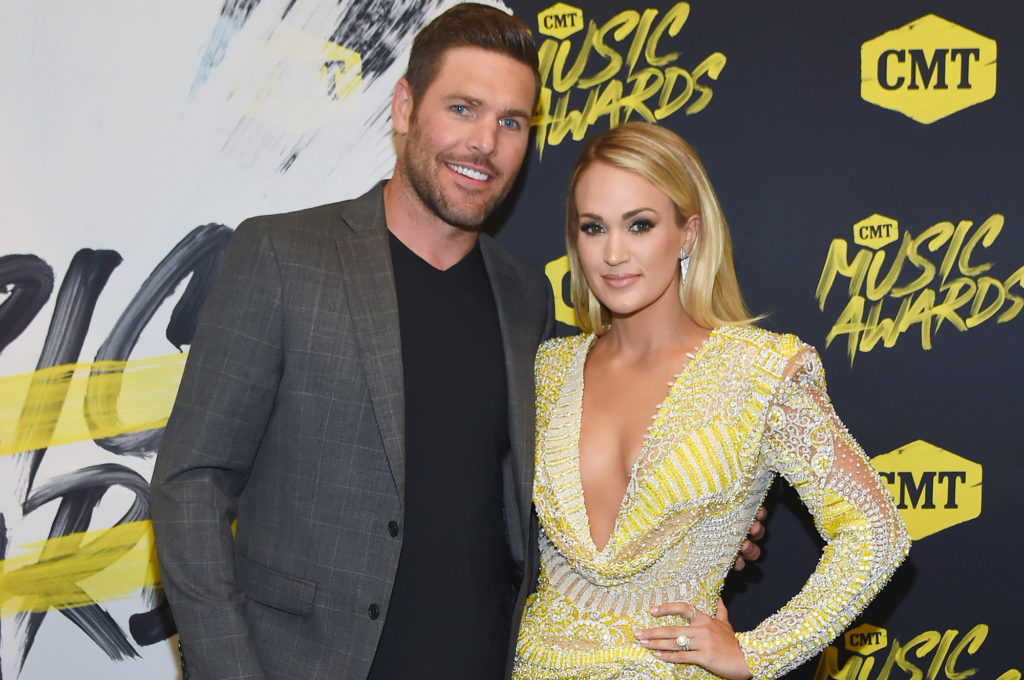 Opening up, Carrie Underwood, who is expecting her second child with husband Mike Fisher, revealed in a new interview on Sunday, September 16, that she suffered three miscarriages in two years.
"I'd kind of planned that 2017 was, you know, going to be the year that I work on new music, and I have a baby," the country crooner, who is mom of 3-year-old Isaiah, told CBS Sunday Morning. "We got pregnant early 2017, and didn't work out."
While Underwood, 35, says that she and Fisher, 38, remained optimistic following her first miscarriage, they suffered another loss later that year. "In the beginning it was like, 'OK, God, we know this is, just wasn't your timing. And that is all right. We will bounce back and figure our way through it.' And got pregnant again in the spring, and it didn't work out," she explained.
The Grammy winner went on to say that she suffered a third miscarriage the following year. "Got pregnant again, early 2018. Didn't work out. So, at that point, it was just kind of like, 'OK, like, what's the deal? What is all of this?'"
The "Cry Pretty" singer admitted she wrestled with her emotions following her losses. "I had always been afraid to be angry," she said. "Because we are so blessed … I'm like, 'If we can never have any other kids, that's OK, because [Isaiah] is amazing.' And I have this amazing life. Like, really, what can I complain about? I can't. I have an incredible husband, incredible friends, an incredible job, an incredible kid. Can I be mad? No."
Still, she says she got angry after what she thought was yet another miscarriage in her current pregnancy. "I got mad … I was like, 'Why on Earth do I keep getting pregnant if I can't have a kid? Like, what is this? Shut the door. Like, do something. Either shut the door or let me have a kid. 'And for the first time, I feel like I actually I told God how I felt."
continue reading
Over 9 million people have enjoyed Bellyitch's Award-winning Celeb "bumpwatch" pregnancy and parenting blog. Trying to Conceive? Download our
FREE Fertility 100
ebook. Hunting for Top Maternity or Kids Brands? Our
Bellyitch 100
is the free resource for you. Baby Shower Shopping? Check out out
Top Picks on Amazon
or our
Gift Guides
.