Bravo TV Real Housewives of Atlanta alum Kenya Moore shares the first photos of her daughter Brooklyn Doris in a new PEOPLE magazine exclusive.
In the feature, the former Miss USA describes her daughter as "perfect."
"I finally have everything I've dreamed of," Moore reveals. "She's so perfect in so many ways," the celebrity mom says of her newborn daughter, adding that her baby "makes 101 faces" that always make her laugh.
"This little angel … so beautiful. I feel so blessed. It's all been so worth it."
Moore and her restaurateur husband Marc Daly welcomed their little one on November 4, 2018.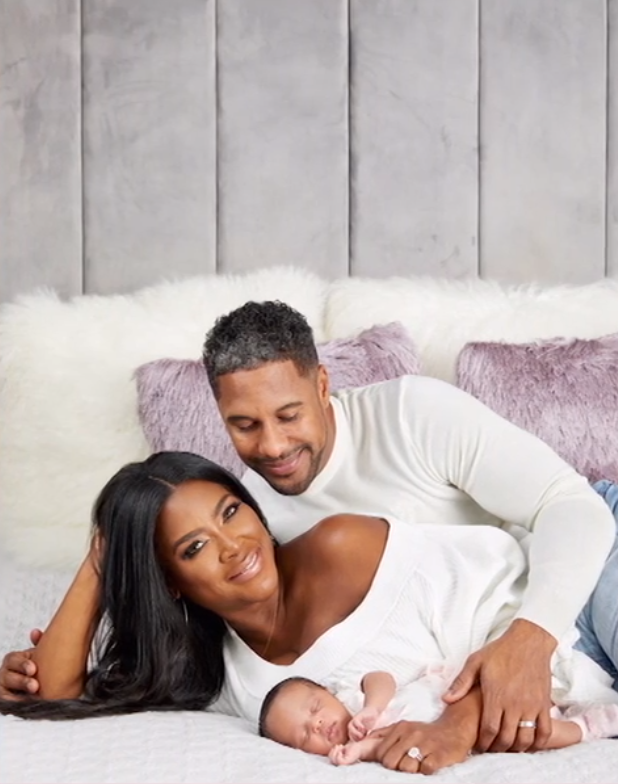 Moore went through a lot to arrive where she is today with a hubby and child. It was the focus of much of her storylines on the RHOA.
Even though she is stepmom to Daly's two children from a previous relationship, Moore said she wanted to carry a child of her own and resorted to IVF to get pregnant finally.
The stress didn't end there. Not only was she plagued by trolls on the Internet who accused her of faking her pregnancy, she eventually developed preeclampsia and high blood pressure as a result. She ultimately had to deliver her infant via C section and was unable to walk, she revealed in the article.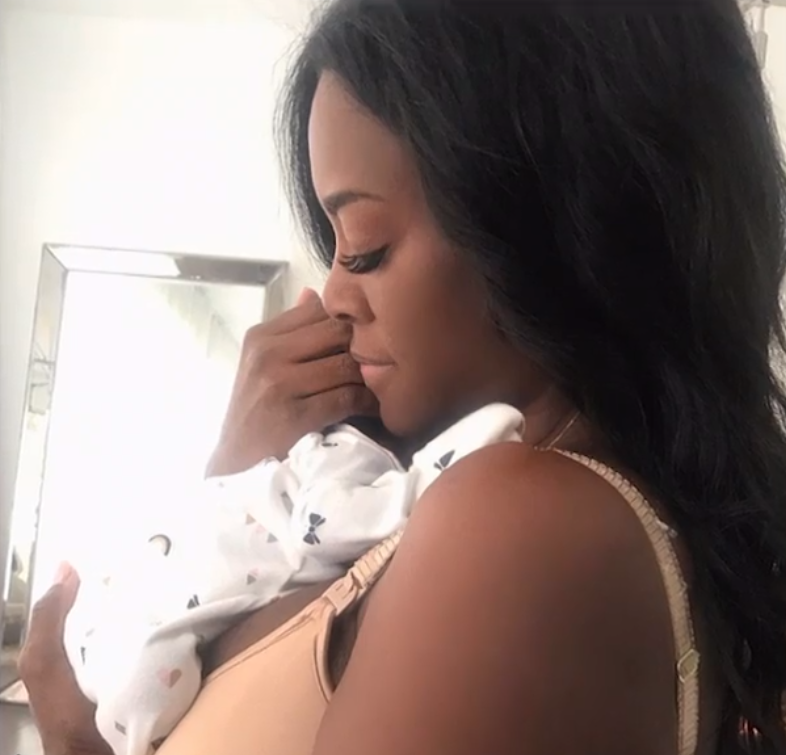 Yikes! She even went into detail about having a severe episiotomy, sharing that the surgeons had to cut into her vertically and horizontally to deliver the baby.
"There were all these complications and they knew if they cut into a fibroid, I could potentially bleed out and die," Moore revealed. "They ended up cutting me vertically too, to just get the baby out and make sure I survived the surgery. They were so scared they were going to lose me."
Wow! But everything worked out perfectly for her in the end!
"I finally have everything I've dreamed of," she gushes to PEOPLE, posing with her adorable baby girl for the first time in an exclusive spread for this week's issue.
Wonderful! We're so happy for Mrs. Daly! Congrats!
Photos: Audra Melton for PEOPLE magazine
If you'd like to know more insider tips, want a critique of a site you've created or if you are interested in starting a blog or website yourself but do not have the time, patience, bandwidth, know-how or ability to get it done, let me set it up for you and train you on how to keep it going with my "Do-It-For" you consulting service,
Visit my Personal Consulting Site and Book a spot today!