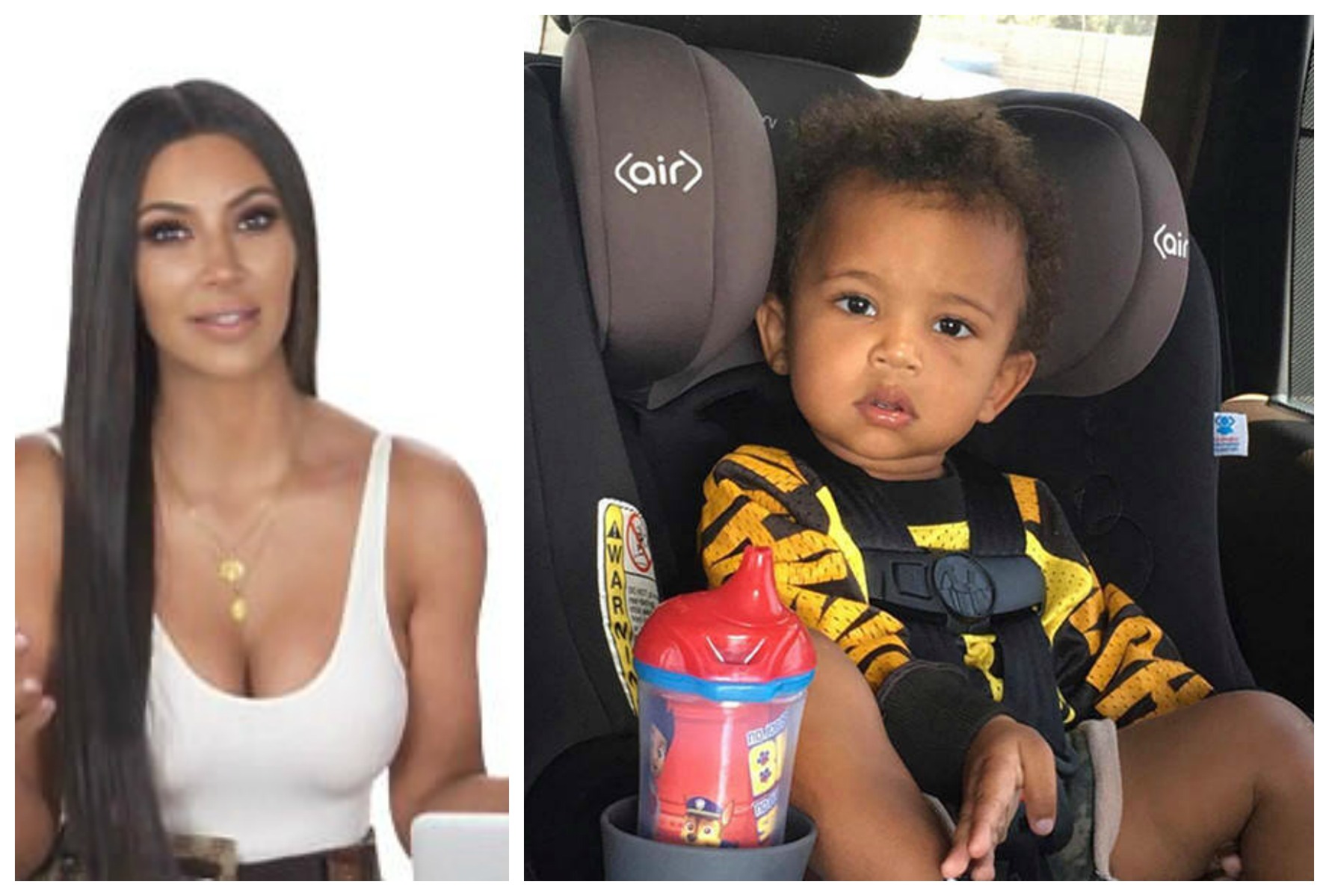 Kim Kardashian West is no stranger to being mommy-shamed. She gets it all the time, but unlike a lot of celebs who may just let the haters hate, the reality TV star and biz mom uses her media domination to respond to her critics.
In an August 10, 2017-released video, she replies to those who took shots at her for posting a photo of her son Saint West in the back seat of a vehicle in a forward-facing position.
She explains that Saint is actually the weight and height required for an child to be in that position.
"Saint actually weighs more than North" she says. "If that is believable he does, and it is wild."
As a mom to some heavy babies, I know moms of color maybe would agree because it is often the experience that their kids are in clothes that are for much older babies and boys often are larger and heavier than girls so yeah, we can dig it.
Watch Kim explain: