The mint-colored walls offer a refreshing color to a nursery. It's cool and calming. Adding a white crib pops against the mint walls makes this feel like the statement piece of the room. Add a rug that blends the wall and crib colors to complete the look.
Here is what you need to recreate this Cool and Calm Minimalist theme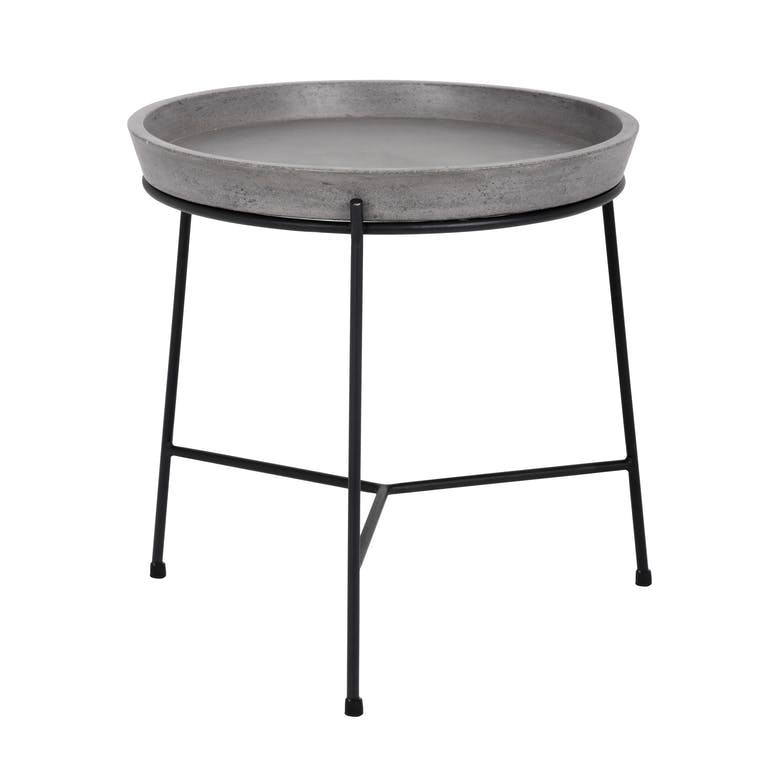 Studio Designs Home Estrade Modern 22″ Round Side Table
This interesting end table from our MIXT collection blends together a black metal frame with a concrete tray-like top. Try grouping together with the Remy coffee table for added dimension and functionality. Crafted from a natural concrete mix, each piece will look different, with variations of grey hues that will enhance over time.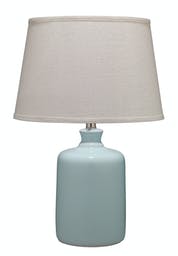 Curdled Cream Table Lamp, Blue
Classic shaped smooth ceramic table lamp in a soft neutral tone makes this lamp the perfect transitional piece. Finial and harp included. Lamp and lamp shade included.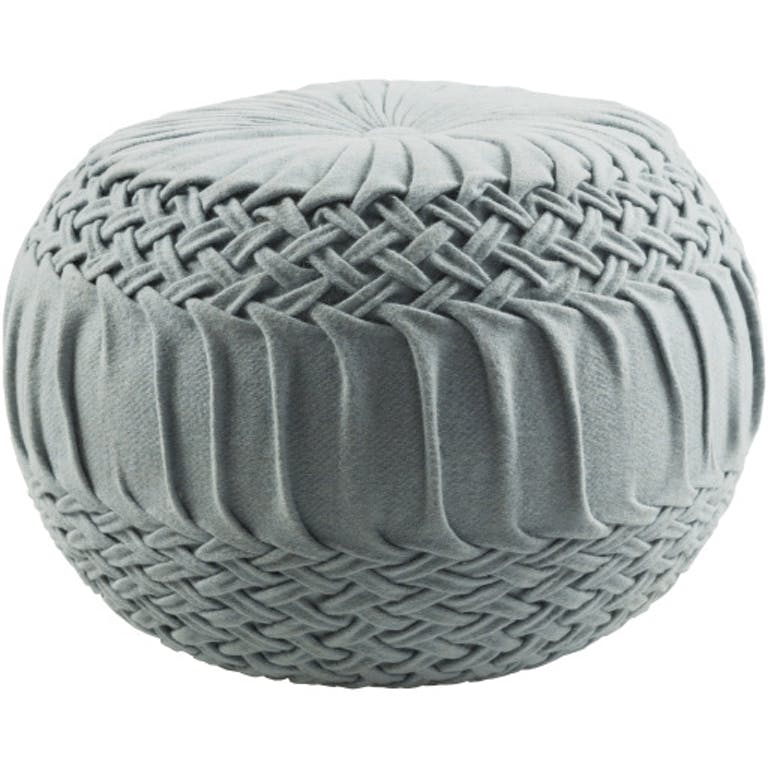 Bennett Pouf Denim
Emitting comfort, versatility and utter grace, the pieces from the Bennett Collection persist at the forefront of contemporary trends. The meticulously woven construction of these pieces boats durability and will provide natural charm into your decor space.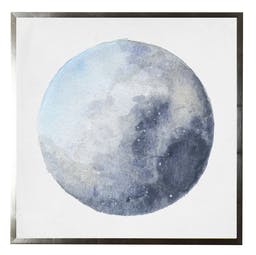 Blue Moon Watercolour Decal
This beautiful watercolour blue moon wall decal will add a touch of wonder to any room or nursery! This extra large decal measures 90cm in diameter and is printed full colour. Some application ideas include in the centre of a wall, rising up from above a bed / cot or they can even be cut to apply in the corner of a wall.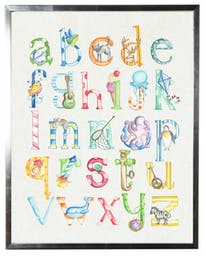 Watercolor ABCs in silver frame Green Kids' Wall Art
Every child's bedroom should have colorful artwork! This wall art brings fun and learning into focus with a variety of recognizable animals and objects to help reinforce the alphabet.
Prevé Basket- Large Taupe & White
This Item Maintains Its Color And Holds Up Well In Damp Spaces Such As Bathrooms, Basements, Kitchens And Even Outdoors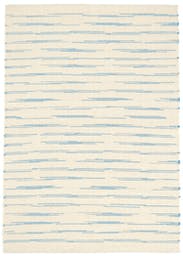 Solana Asiatic Blue Woven Cotton Rug BLUE
Finer yarns, a tighter more intricate weave and an antiqued unbleached cotton base, combined with the broken stripe effect creates an ikat-like feel reminiscent of Japanese indigo textiles. One of the modern creations from the design collaboration between Annie and West Coast designer Mark D. Sikes, a traditional tailored look with a twist of east meets west.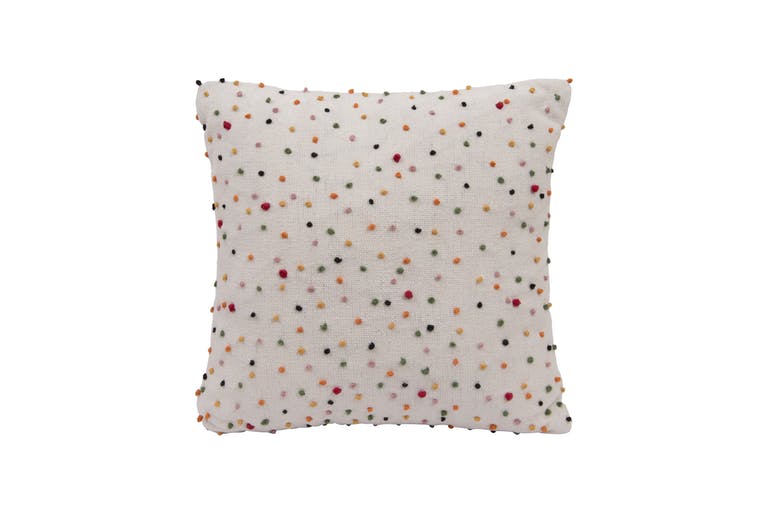 Square White Cotton Pillow with Multicolor Polka Dots & French Knots
Throw pillows are a brilliant and easy way to change the look of a couch, chair or furniture piece in the home or office. They instantly add personality and depth to any living space. With plenty of personality to offer, this decorative pillow adds the perfect accent against a solid color and adds dimension to the room decor.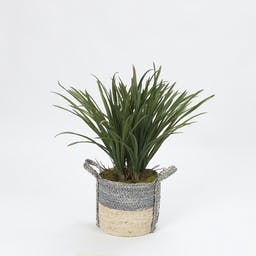 24″ Areca Grass In Round Colorblock Basket
24″ Areca grass in round grey/tan basket Filler Material: Foam
– Maintenance Free –
For Home Or Office –
Assembled In Usa
– Allergy Free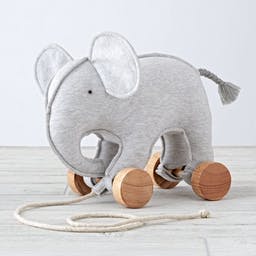 24″ Areca Grass In Round Colorblock Basket
Little ones will love taking walks in the company of our Elephant Pull Toy. Each pull toy features removable wheels and a pull-string. Check out our guide to first birthday gift ideas to find just the right present for any budget.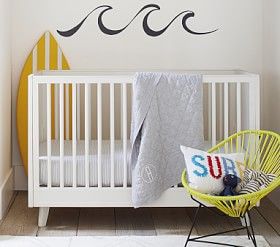 Reese Convertible Crib – WATER-BASED SIMPLY WHITE
Pottery Barn Kids offers kids & baby furniture, bedding and toys designed to delight and inspire. Create or shop a baby registry to find the perfect present.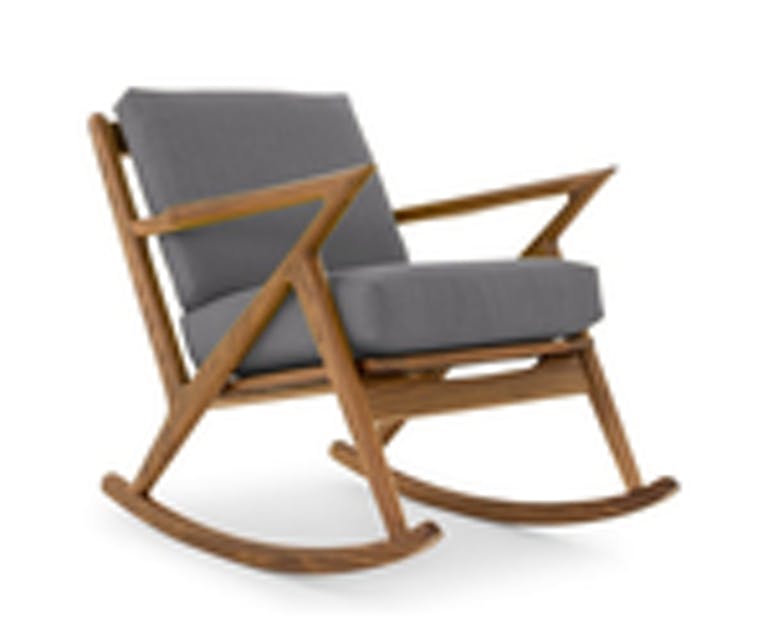 Soto Rocking Chair, Key Largo Ash, Walnut
The frame of the Aura Collection recalls a time when simplicity of profile was the height of style. The streamlined design of the rocking chair features subtly sloped wood arms, legs and rails that are finished in dark walnut, serving to highlight the fabric seat covering. The rocking chair is offered in Dark Gray, Gray, Orange, Blue and Light Brown.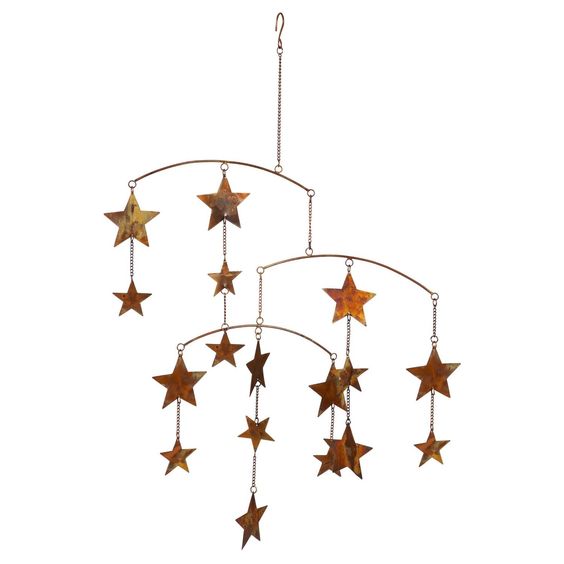 The Emily & Meritt Metal Star Mobile
Enjoy the subtle songs of the wind with this awe-inducing Star Galaxy hanging mobile. Crafted from metal, the garden accessory features star icons cascading down from three tiers. This statement piece will add character and elegance to your yard.