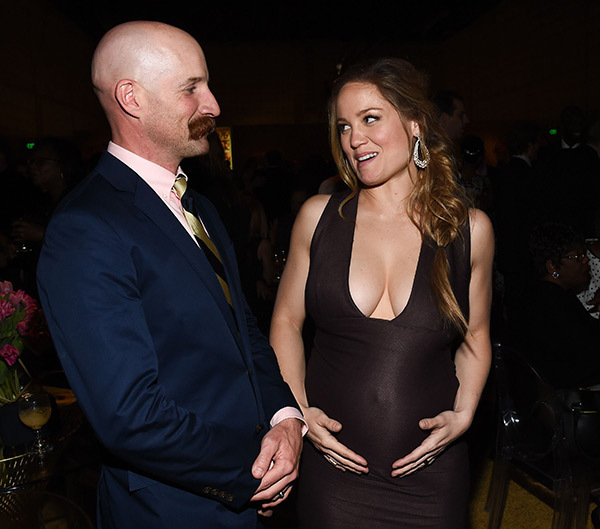 Parenthood alum Erika Christensen had planned to keep the gender or her second child private but that is until she accidentally spilled the beans at an even this weekend.
While attending the Vanity Fair and Max Mara Celebrate Alexandra Shipp, '2018 Women in Film Max Mara Face of the Future' Award recipient event on June 12thChristensen first told reporters she was not planning to share the baby's sex but got carried away chatting about her firstborn daughter 2-year old Shane that she ended up revealing the secret accidentally.
"My mom got her a T-shirt that says, 'Big sister.' She seems to grasp that there's a baby in here. She's giving the baby some kisses. Hopefully, the little one will learn a lot from her sister," Christensen said before realizing her slip up. "Oh, well, there you go."
oops!
The Clover actress added about her husband Cole Maness reaction to growing the family.
"He's very excited. He's extremely in love with our girl," she said. "He's very excited to kind of see what the family expansion means for us."
cool! congratst!
Over 9 million people have enjoyed Bellyitch's Award-winning Celeb "bumpwatch" pregnancy and parenting blog. Trying to Conceive? Download our
FREE Fertility 100
ebook. Hunting for Top Maternity or Kids Brands? Our
Bellyitch 100
is the free resource for you. Baby Shower Shopping? Check out out
Top Picks on Amazon
or our
Gift Guides
.