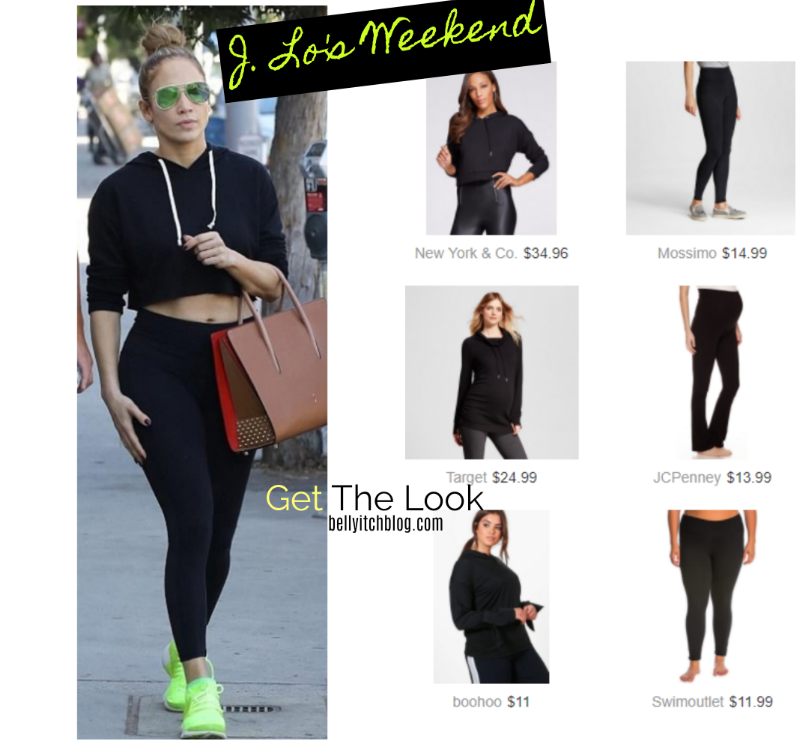 This weekend's pick for fave celeb "out and about" look is Jennifer Lopez!
The singer-actress is being hailed for recently chartering several planes  along with fellow puertorriqueno  recording-artist Pitbull to her parents' native Puerto Rico to deliver much needed supplies after Hurricane Maria ravished the US property in the Caribbean, along with the Virgin Islands and other islands.
She courierered sick and dying people back to the main land for treatment and rescue and also pledged $1M for relief efforts!
Bravo!
And she is looking great while doing it. We adore the cropped sweat top, yoga pants and bright  yellow Nike Women's Air Presto Flyknit Ultra Running Shoe Alternate she wore while toting a fierce Christian Louboutin Paloma bag and green aviators, hair in tight up bun.
GET THE LOOK FOR UNDER $50 — well minus the $167 tennis shoes and the $1,500 bag. Ha!