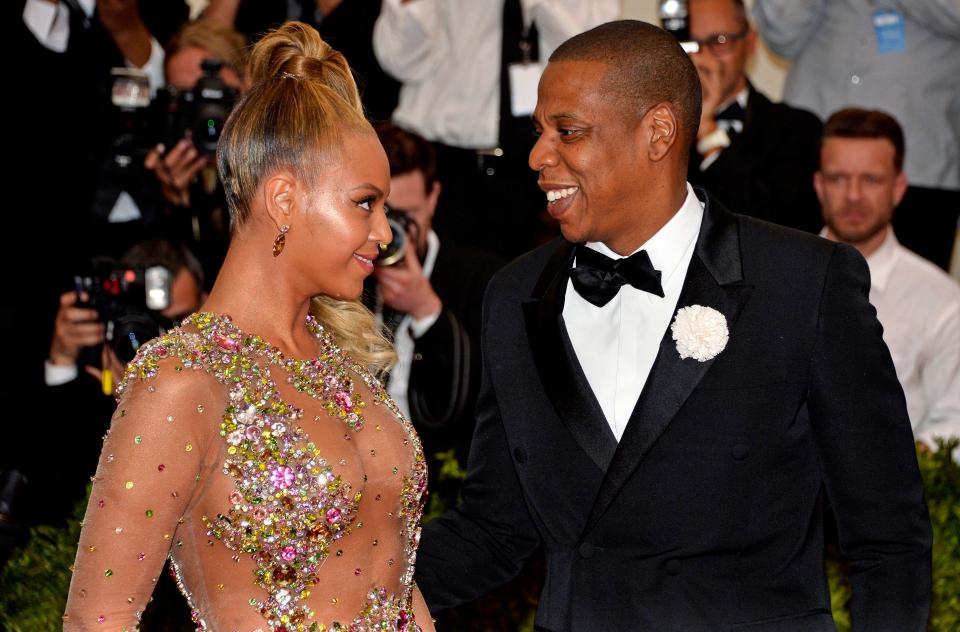 After lots of speculation, Jay-Z finally revealed that the twins are a boy and a girl. While speaking with Rap Radar's Elliott Wilson and Brian
B.Dot" Miller during an exclusive interview on TIDAL, he explains the inspiration behind his newborn children's names.
"Rumi is our favorite poet, so it was for our daughter," Jay-Z said of his and Beyoncé's love of the 12th century Persian poet. As for their son, "Sir was just like, man, come out the gate. He carries himself like that. He just came out, like, Sir."
Mystery solved!
The couple welcomed their newest additions in June this year. They are parents to 5-year old daughter, Blue Ivy. They recently closed on an $88 million dollar home compound in Bel Air section of Los Angeles, California just last month. They are now officially West Coasters!
Listen to the entire interview HERE!