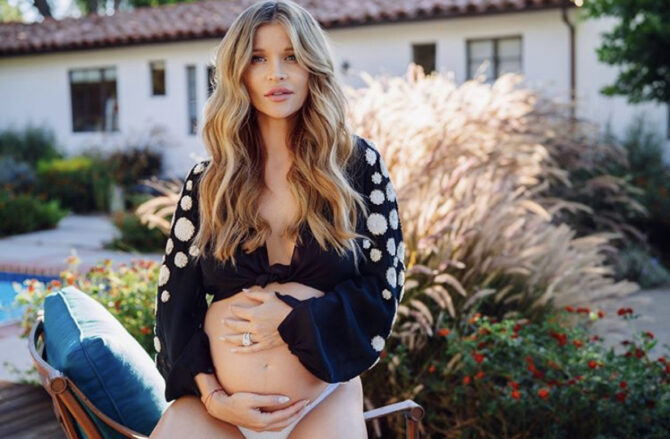 Pregnant women don't stop regardless of what conventional wisdom and society tell us.
Take model and TV host Joanna Krupa of BravoTV's Real Housewives of Miami alum.
The Poland's Next Top Model host recently posted that rather than walk in shows, she would spend her pregnancy designing her fashion line's pajama collection.
And she took time out of her schedule to also post her beach maternity photos:
Looking great!
Love