"I really don't think I fully dealt with my miscarriage until until I found out I was pregnant again," an emotional Monique Samuels shares during a testimonial to last Sunday's new episode of Bravo TV's Real Housewives of Potomac. "The fear and the loss just came back to me so I really had to just sit back and leave it in God's hands"
These comments were made during her testimonial in between scenes of a party she threw last year before the birth of her third child last year, celebrating her Rainbow Baby.
A Rainbow baby is a sustainable pregnancy or live birth following the loss of a previous pregnancy or baby.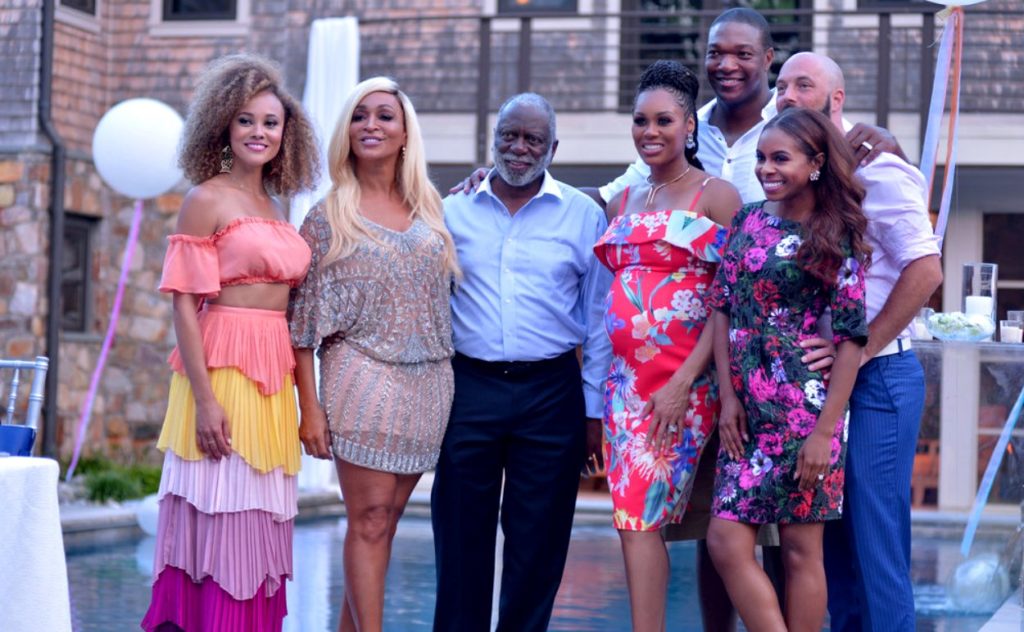 FYI: A "Unicorn baby" is one that is birthed after infertility.
About her decision to host a celebration, the wife to ex veteran NFL legend Chris Samuels: "I thought this was a good way to celebrate new life to not forget it but to learn from it and move on," she added.
During the episode, Monique referred to her miscarried child as "her angel baby" and later released several doves in the air in honor of all the other Angel babies out there.
"I know a lot of us women share the same story and a some of us don't choose to express and share with others but I encourage us to because there's healing in sharing, " she added before opening up the mic later for other women in the audience to share their stories.
During the event, her cast mate Ashley Darby, who is currently pregnant accepted the opportunity to speak about having a miscarriage at age 19 and a more recent one with her restaurateur and businessman husband, Michael Darby.
Michael broke down in tears and actually left his wife's side at a guest table temporarily.
Another castmember of the show, Katie Rost, also is familiar with tragic pregnancy loss.
Rost, a Housewife from Season 1 and currently a "friend of the Housewives" Season 4, suffered a late term miscarriage around 4-5 months of pregnancy.
She was pregnant with her fourth child with her boyfriend, a man named Jacob earlier this year when she miscarried.
According to an Instagram social media post by Rost, Jacob infamously snapped a highly disturbing and graphic bathroom photo of Rost laying on the floor shortly after the loss happened.
She the photo on her Instagram page before taking it down, but not before the gossip press got their hands on it and made it a story.
While in a vulnerable state, snapping a pic is not kind but I do not want to judge her decision to then post such a private and sacred moment on social media but yeah, that's a heavy situation.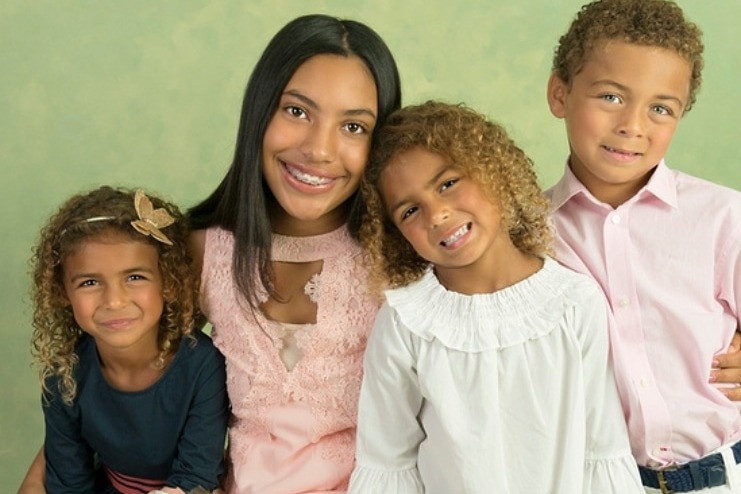 Rost is currently involved in a bitter custody dispute with her ex husband James Orsini over visitation rights with her children, son, James Rocco Orsini and twin daughters Renee Rost Orsini and Kathryn Rost Orsini who she lost full custody to. She has previously accused James of being mentally, physically and financially abusive to her.
Editor's Note:

I could relate to Samuels' later comment on the show about living in fear after getting pregnant again.

After I lost my first ever pregnancy about 17 years ago, my husband and I were extremely anxious and scared our second would end the same, with another loss.

We even went as far as purchased a portable ultrasound so we could constantly monitor the baby's heartbeat anytime we wanted without having to go to the doctor's for an appointment.
Now baby Samuels, Chase Omari, is here and Baby Darby is on the way and with a gig as a Friend of, hopefully Rost is in a better place and getting more support.