It's a belated congrats but I wanted to recognize the former quarterback star of my hometown Football Team, the Washington Redskins', who is expecting a second child with his wife, Grete Šadeiko Griffin.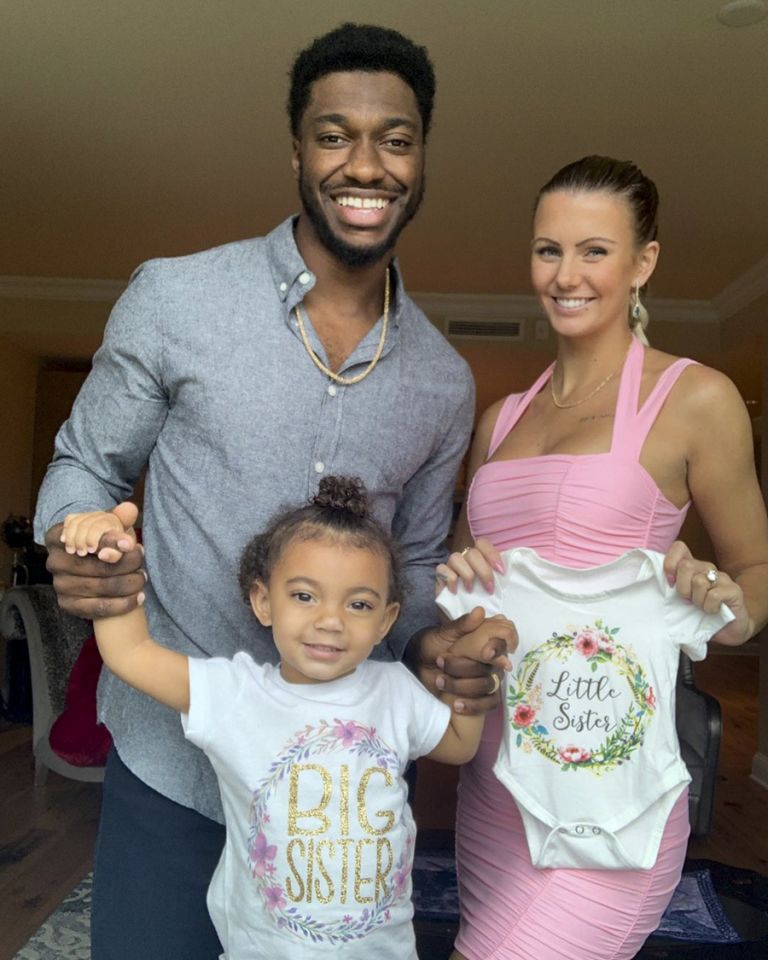 The couple shared the news this past May on Instagram in a post that included their 2-year old daughter Gloria in a "Big Sister" T-shirt.
"SURPRISE!!!!! My beautiful wife @gretegiii just keeps adding blessings to our family. Reese and Gloria have a new little sister on the way!!!!" the Baltimore Ravens star captioned his post. "Thank you baby for blessing us with this new baby girl coming our way in September."
The new addition is expected to arrive in September and will be RGIII's third little daughter because he also shares 3-year-old Reese Ann with his college sweetheart and his first wife, Rebecca Liddicoat.
The exciting news came just two months after the couple celebrated their one-year wedding anniversary.
It's been a three year whirlwind.
Robert and Grete first started dating in the summer of 2016, got engaged a year later in May 2017 and welcomed Gloria in July before tying the knot last March 13, 2018 in a luxe wedding in Miami Florida.
After Grete delivered Gloria, the Heisman trophy winner praised her mom's work to usher her into the world.
"Your mommy is incredible! The way she pushed through delivering you into the world was the stuff of legend," he captioned a hospital photo. "Very simply put, Your mom is a certified baller!!!"
This week, Grete showed photo of herself and Gloria supporting their dad at training camp.
Sadly, he fractured his thumb bone on his throwing hand during training camp this week.
If you'd like to know more insider tips, want a critique of a site you've created or if you are interested in starting a blog or website yourself but do not have the time, patience, bandwidth, know-how or ability to get it done, let me set it up for you and train you on how to keep it going with my "Do-It-For" you consulting service,
Visit my Personal Consulting Site and Book a spot today!