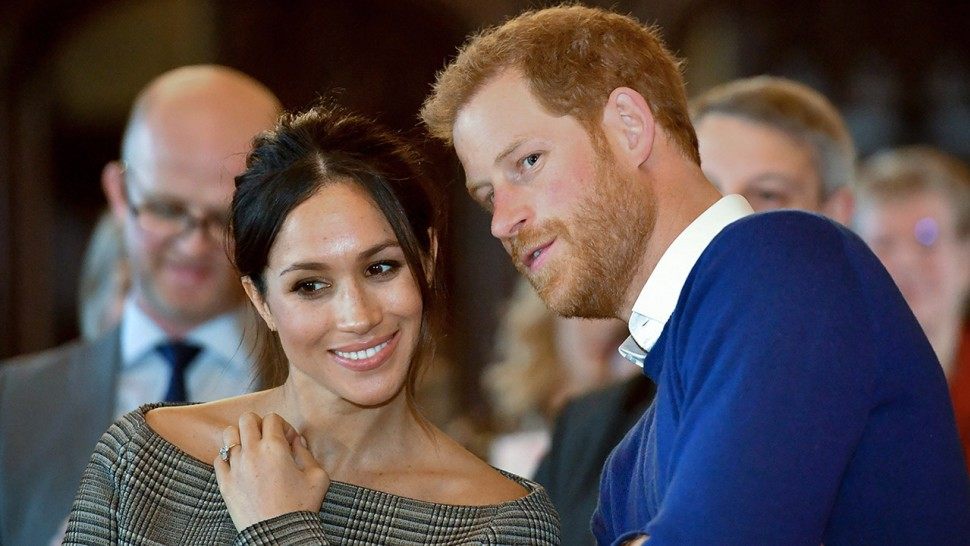 Meghan Markle and Prince Harry's baby has barely been incubated for a full trimester when bookies all over the world started accepting wagers on which name will be picked.
Unlike those who have children closer in line of succession to the British Throne like Duchesess Catherine and Prince William,  the Duke and Duchess of Sussex will have more flexibility  to go with a less traditional name.
For example,  Sarah Ferguson and Prince Andrew, called their kids Beatrice and Eugenie, more unique selections of names.
"The further down the line of succession, the more likely you are to have a more unique or nontraditional name," Carolyn Harris, author of Raising Royalty: 1,000 Years of Royal Parenting, told Vogue Australia. "We see, from the diversity of names among the Queen's descendants, that the Queen does seem willing to allow the descendants to choose their own names."
The only real reaquirement is that they share the name with Queen Elizabeth and the rest of the royal family first so they can check if the name is suitable.
Despite the ease on pressure, it looks like bookies are placing bets on traditional names like Victoria, Arthur, Albert and Diana which are hot favorites, as are the names of Harry's grandparents, Elizabeth and Philip, according to News Australia.
It seems likely that Meghan and Harry will stick to the usual suspects as well. What do you think? Let's talk about it online!
If you'd like to know more insider tips, want a critique of a site you've created or if you are interested in starting a blog or website yourself but do not have the time, patience, bandwidth, know-how or ability to get it done, let me set it up for you and train you on how to keep it going with my "Do-It-For" you consulting service,
Visit my Personal Consulting Site and Book a spot today!